Cars parked on the side of East-West Road near the construction site of the Life Sciences building were hit by barriers on Dec. 1. 
"I just finished a Japanese Language test at four, I went to use the restroom, I walked out, heard this wind and all of a sudden this big crash," Ted Jaderstrom, whose car was hit by a barrier, said.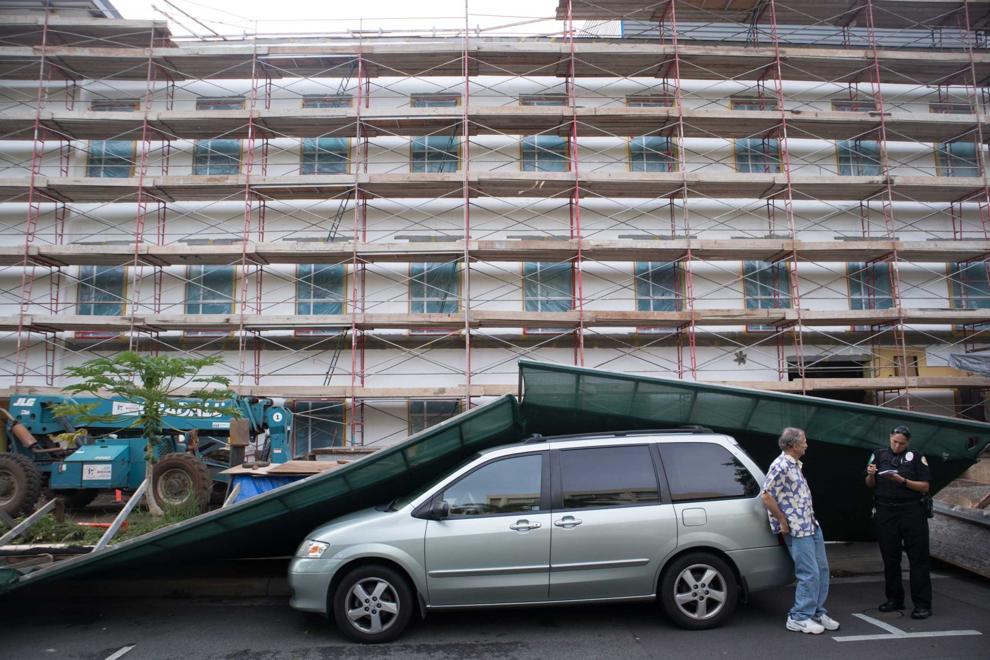 Jaderstorm said he could not tell if his car sustained any damage except for a bent antenna. He said that Department of Public Safety officers told him to contact his insurance company for damages sustained to his car. 
A project manager said that construction workers worked over night and restored the barriers in the morning. No injuries were reported, according to DPS. 
It is believed that high winds caused the barriers to topple onto the cars.
According to the National Weather Service, trade winds reached near 50 miles per hour in some areas.
A university spokesman said that any damages to the cars will be covered. 
Construction crews repairing fallen barriers at Life Sciences Building