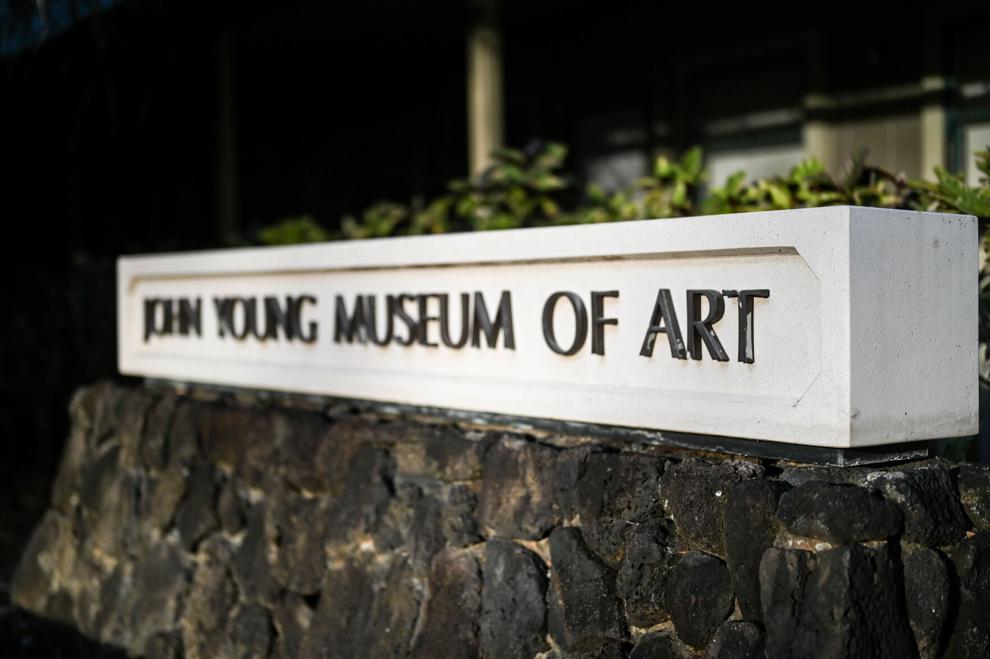 The University of Hawai'i at Mānoa is currently displaying the work of two well known artists, Dorthea Lange and Ken Okiishi. Both depict the lives of Japanese Americans who were forcibly removed from their homes following the bombing of Pearl Harbor in 1941. 
Dorthea Lange was an American photojournalist who worked for the federal government. Her job was to document the relocation and internment of more than 110,000 people of Japanese ancestry during World War II. Lange's work is seen as a protest and insight into immigration rights in America. She uses her lens to capture moments such as a grandfather teaching his grandson how to walk at a war relocation authority center and a Japanese owned business with a sign saying "I AM AN AMERICAN" written on it. 
The other gallery featuring the work of Ken Okiishi speaks about the effects of generational trauma that was passed down. It starts off with the story of his grandfather throwing out all of his possessions that held ties to his Japanese heritage. He did this because he feared that if the police found the items in his home he would be forced to go to an internment camp. He then puts on display his own childhood belongings. Images he took of a former internment camp get played in the background. He talks about his father growing up with the fear of noncompliance and the ideas surrounding what it is to be a good American that leads into the present day model minority myth. "...Everyone suffers from this history that has never been properly worked through and it continues to be played out on the faces and bodies of all Asian Americans up to and including in the present," journaled Okiishi.
If you are interested in seeing these exhibits in person please visit UH Manoa's campus. The War Relocation Authority Assignment by Dorothea Lange will be on display in the John Young Museum until December 9, 2021. A Model Childhood by Ken Okiishi is being held in the Art Gallery within the Art Building until May 5, 2022. The exhibits are free and open to the public. Please remember to wear a mask and follow social distancing guidelines.