The Hawai'i State Legislature passed Senate Resolution 44 on Thursday, April 27, making it the first state in the nation to declare a climate emergency.
SR44 recognizes the severe threat that climate change poses to the state. This bill acknowledges ecosystem fragility and prioritizes climate preservation in both the public and private sectors. A total of 1,933 jurisdictions in 34 countries have declared a climate emergency.
Although this bill is a glimpse of hope in the fight against climate change, studies have shown that the damage already done to the planet is irreversible.
Chip Fletcher, the Dean of Academic Affairs at the School of Ocean and Earth Science and Technology at the University of Hawai'i at Mānoa, says he is concerned about the matter. 
"Our data shows that 70% of the beaches on Kauaʻi, Oʻahu, and Maui are eroding, and we believe it is because of sea level rise," Fletcher said. 
The rising sea level can be attributed to greenhouse gas emissions and a subsequently warmer climate. This causes ice glaciers to melt and the water to expand, according to NASA.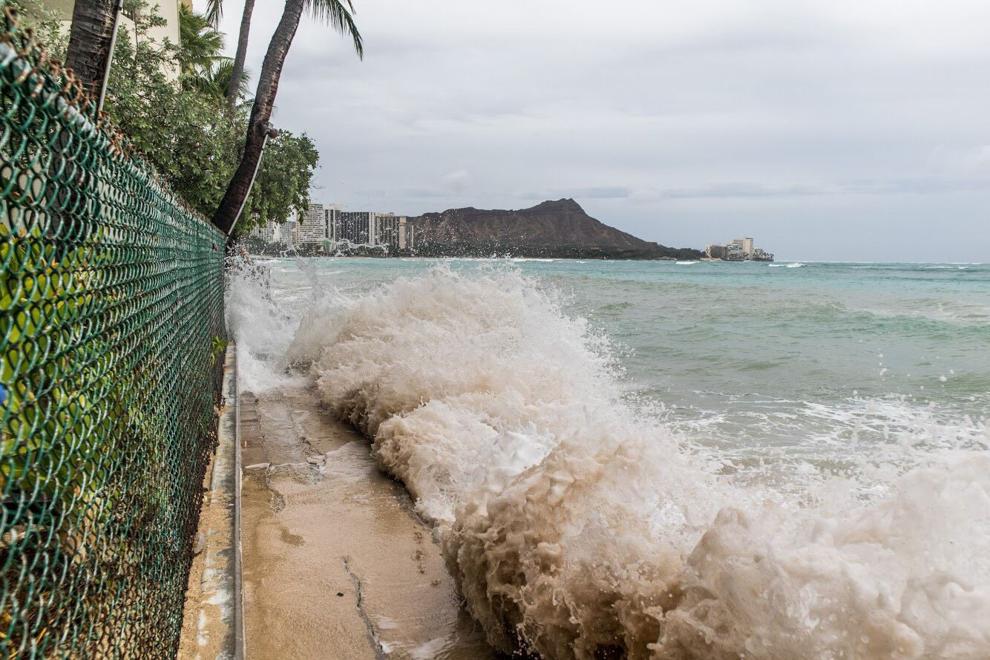 It is not just Oʻahu where we are seeing these changes. Hawaiʻi's climate change portal shows that on the Big Island, Hilo Bay's sea level continues to rise as well.
"The sea level around Hilo Bay has risen by 10 inches since 1950. And now, it's rising faster at aboutone inch every 4 years.This increases the frequency and reach of coastal floods, which affect our communities. 2017 was arecord flood year for Honolulu (37 flood days, when historically, the average has been around 4 days)," according to the state's portal. These changes can contribute to coastal erosion, resulting in the depletion of Hawaiʻi's beaches. 
Angelica Melone, a UHM graduate with a master's in natural resources and environmental management, explains how humans are now having to compensate for the impacts of shore erosion by putting artificial sand in Waikīkī.
"One of the recurring problems is the loss of beaches and beach sand. We see that in Waikīkī, they are currently re-sanding the beaches. Chronic coastal flooding and erosion due to sea level rise are huge factors for the loss of beaches in Hawai'i," Melone said. 
The ocean is not only rising, but it is warming too. John Lyman, a scientist at the University of Hawaiʻi at Mānoa's Joint Institute for Marine and Atmospheric Research, said in his study that, "From 1993 to 2019, they found 53 percent of the global ocean exhibited statistically significant warming trends." He wrote that currently, "The warming trends steadily grow, while the cooling trends steadily shrink," and that this will harm coral reefs, local fisheries and add stress to the entire marine ecosystem.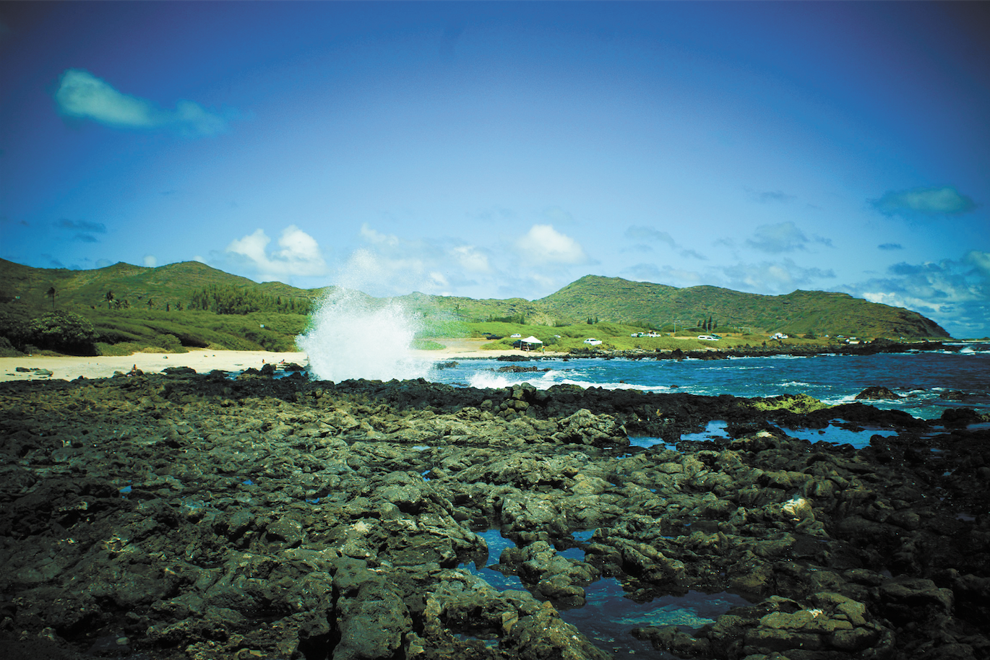 The effects of ocean temperature rise are also coupled with ocean acidification, as revealed by the U.S. National Climate Assessment. This is occurring because of the excess carbon dioxide emissions trapped in the atmosphere. 
"Ocean acidification reduces the ability of corals to build reefs and also increases erosion, leading to more fragile reef habitats." (NCA Ch. 23: Hawai'i and Pacific Islands; NCA Ch. 24: Oceans and Marine Resources)
Fletcher notes that other climate change concerns should include hurricanes migrating further north, reduced rainfall and increased droughts and flooding.  
When asked what he thinks the island will look like in 50 years, his answer was bleak.
"It will be much hotter. Sea level rise will have continued, instead of 70% beach erosion we might be up to 90%. We may be concerned as a community about our water resources. We are going to see large areas of the tropics become uninhabitable. It'll be too hot for human communities. It will all eventually lead to a global breakdown on trade which leaves Hawaiʻi particularly more isolated and vulnerable," he said.
Fletcher also shared some startling numbers: "For everyone one degree Celsius rise, we risk displacing one billion people."
This bleak future ispreventable, according to Fletcher. It will take a lot, but it is possible.
"It will require a true deep transformation in our society. No one can be left out," Fletcher says.
There will need to be mass change within our food systems, energy systems, infrastructure and all throughout our communities. 
Small scale changes are easy to incorporate into your everyday lifestyle, and really do make a difference.
What can I do?
Go vegetarian - a vegetarian diet releases 2.5 times less carbon emissions than a meat-based diet

Switch to solar energy - cuts out fossil fuels required in alternative forms of energy

Thrift instead of buying fast fashion - cuts out the fossil fuels used to ship clothes from overseas, and also keeps discarded clothing out of landfills 

Walk instead of driving - less gas means less fossil fuel consumption

Use mineral sunscreen - chemical sunscreen contains pollutants that harm marine life

Line dry your clothes  - one dryer load uses five times more energy than a washer

Start the conversation about climate change - urge other people to do the same
Mass change comes from a collaborative contribution of society and the government. Carbon neutrality and climate preservation will need to be prioritized in order for vulnerable ecosystems to be protected. 
President Biden uses his platform to emphasize the importance of climate preservation. Part of his climate change initiative plan is to, "Ensure the U.S. achieves a 100% clean energy economy and reaches net-zero emissions no later than 2050". He plans to do this through a combination of new clean energy standards, Climate Summit meetings, and strict pollution regulations on gas and oil companies. Biden has also rejoined the Paris Climate Agreement which the Trump administration withdrew from in 2017. 
This is a step in the right direction, but the climate response must include global participation. Like Fletcher said, no one can be left out.