Hundreds of people gathered at the University of Hawai'i at Mānoaʻs Campus Center Ballroom for the first free, non-credit Hawaiian Language class.
The class was originally supposed to be held in Campus Center 310, but had to be moved to the ballroom to accommodate all attendees.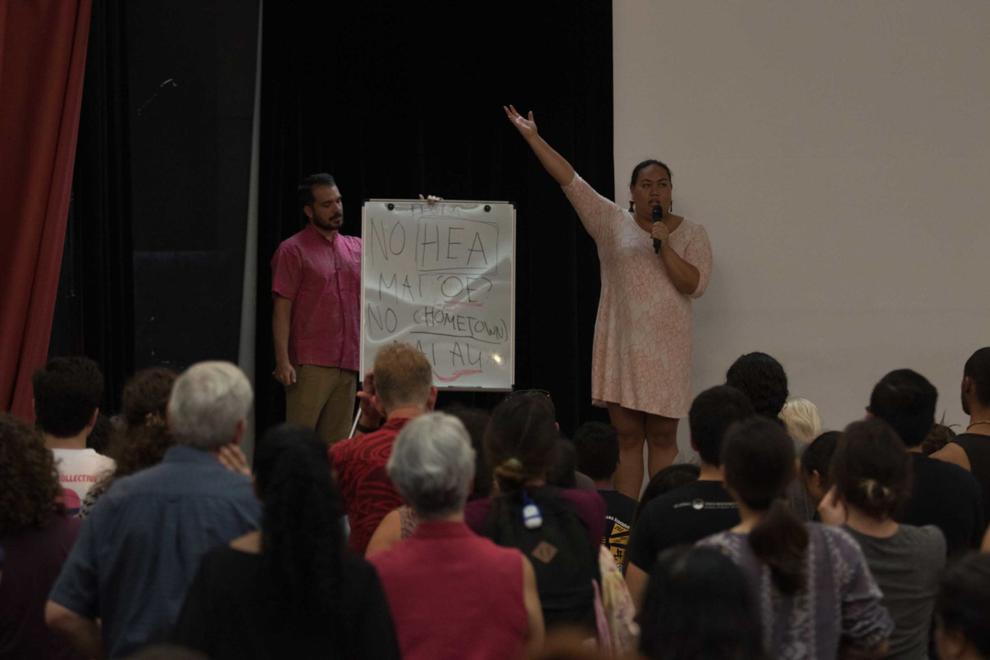 "Obviously a much larger turnout than I thought there would be, which is great, I think itʻs beautiful," Paige Okamura, Hawaiian Studies graduate student and one of the teachers of the class, said. "It really shows the value that people have in learning the language. 
Okamura said her and Akea Kahikina, who also co-teaches the class, were expecting around 30 people to show up. Kahikina said when they arrived about five minutes before the class began at 3 p.m., they were overwhelmed. 
According to Raiyan Rafid, Vice President of the Associated Students at the University of Hawaiʻi Mānoa, the class will still be held at the ballroom next week. He said that even though the ballroom was hot, they will make adjustments based on the feedback from the public. 
"This is a student-led initiative, so we do have our limitations," Rafid, who is also the mastermind behind the Hawaiian Language class, said. "So we try our best and we learned what happened, and next time weʻll be better prepared to serve better.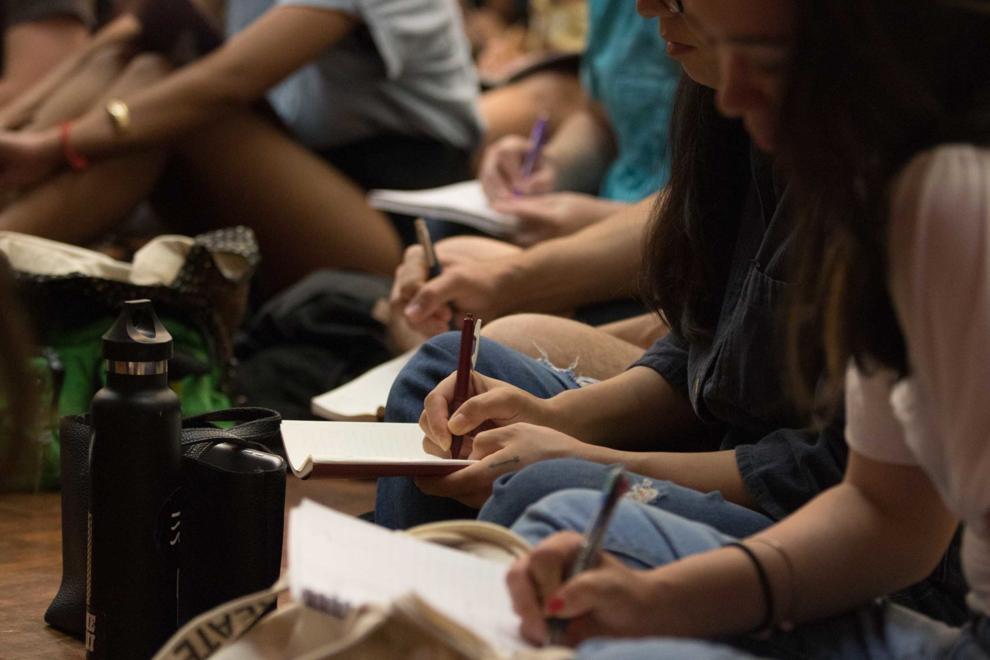 Teresa Robertson, one of the members of the public who attended the first class, said she was impressed. 
"Amazing, absolutely amazing," she said. "Especially so well done with such a large size. Iʻm not surprised, but I also kind of didnʻt know what to expect."
Robertson, who is not from Hawaiʻi, said she heard about the class from a colleague. 
"I actually am surrounded by a really wonderful group of people called the Queenʻs Court, and theyʻre all, majority, Native Hawaiian and so they actually do speak in their native language," she said. "And Iʻm constantly struggling to keep up, so someone, one of the women had shared that this was happening and I said, 'It's almost like an answered prayer.'"
The first class was an introduction to the language. Okamura and Kahikina taught the class how to say simple Hawaiian words and sentences such as, "What is your name?" and "Where are you from?" All sessions are designed where attendees will be okay if they miss a class. According to Okamura, each session will focus on a certain topic and she hopes that the public will learn something new every time they attend.
Kahikina said that he is humbled that so many people attended the first class, and is excited for the semester. 
"Often times we think, 'Oh Hawaiian Language, you canʻt use it, itʻs not functional even though its an official language of the state,ʻ" he said. "So to see everyone here, wanting to learn, is like... you feel like your gut feeling is like wow, so overwhelming, overjoyed, humbled."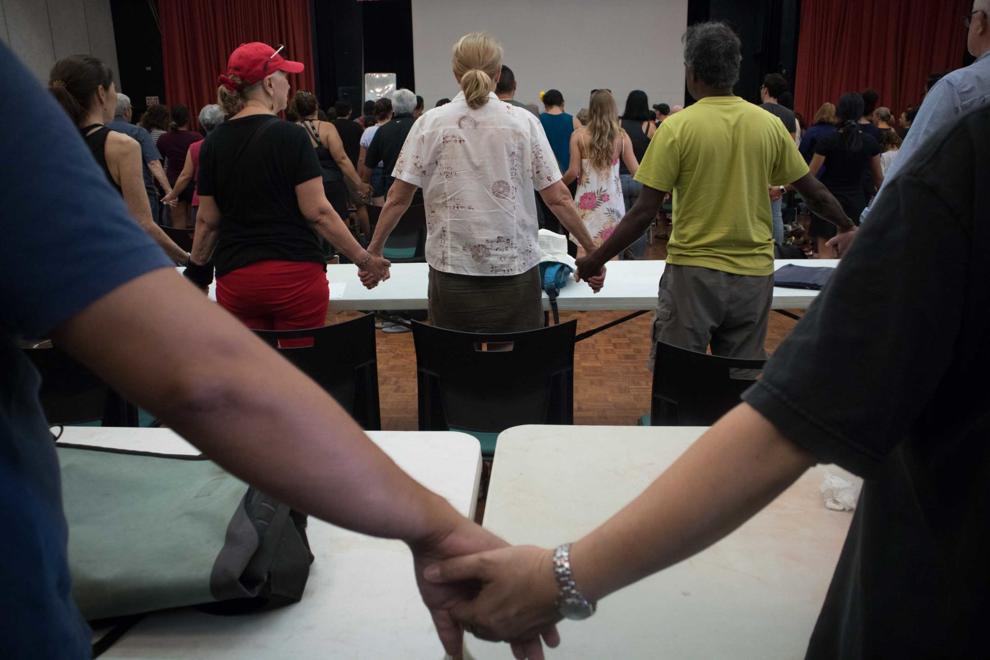 "Just the fact that this is a clear indication of what our kupuna, our ancestors worked so hard to be at this moment, for years of them being told, ʻHawaiian, whatʻs the function? whatʻs the value?ʻ" he added. "And now to see a full room of people who are here, learning it, its just a 180, a big opposite, and weʻre doing something right, weʻre doing something good and weʻre moving forward."
According to ASUH, the class sessions will continue to be held in the Campus Center Ballroom until further notice. The next session will be on Wednesday, January 29. All class sessions start at 3 p.m.