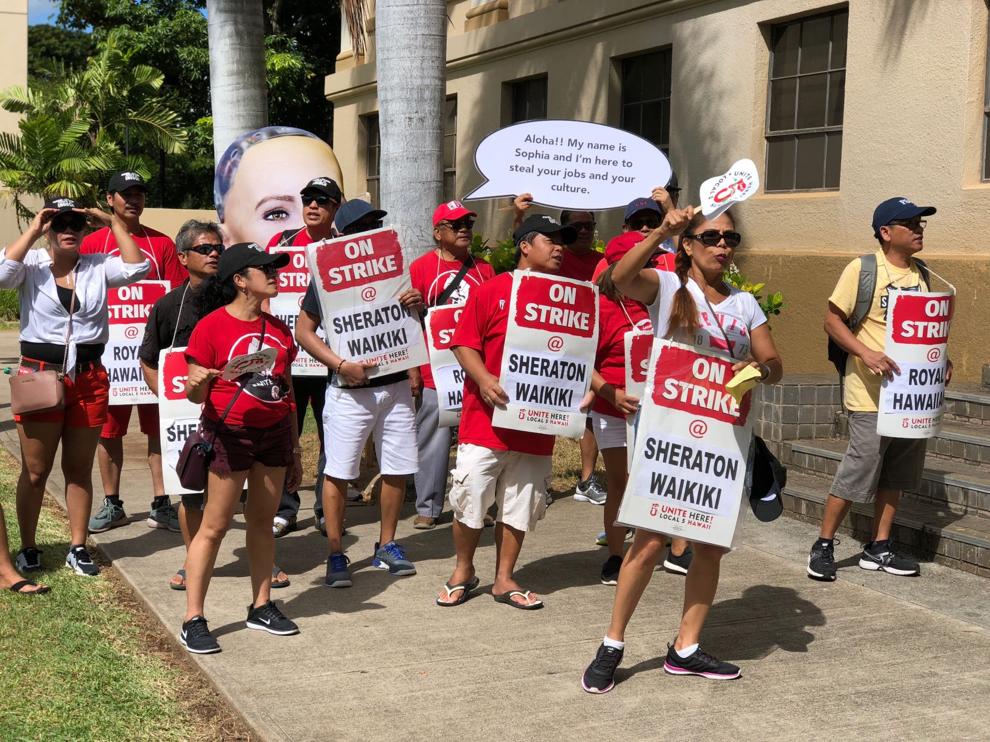 Marriott hotel workers continue to strike for the fourth day in a row and made a stop at the University of Hawai'i at Mānoa.
At the front steps of George Hall, which houses the School of Travel Industry Management, worker's union "UNITE HERE, Local 5" and the Academic Labor United, graduate students organizing for a union at UH, gathered to strike for better wages, working conditions, more benefits and job security.
Among the chants demanding better contracts, signs were passed out that read "One Job Should Be Enough."
Tim Zhu, vice chair of Academic Labor United, agrees with this message and stands with "UNITE HERE, Local 5". Zhu expressed that as a graduate student, he also worked at a hotel to help pay bills. The rate of inflation and rising cost of living in Hawai'i has been a challenge, according to Zhu.
"They're fighting for all of us, not just the workers at Marriott, but this is for all the community," Zhu said. "That's why we're standing in support with them. When wages are better for working class people, wages are better for all of us. When working conditions are better for working class people, it's better for all of us."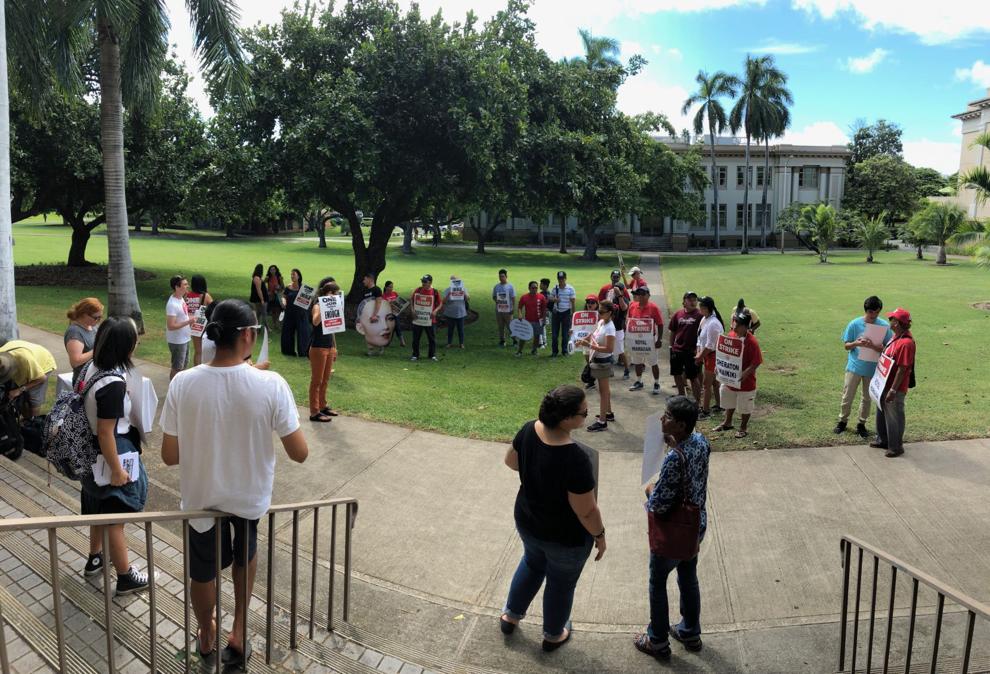 Over 2,700 Marriott hotel workers have been on strike since Monday. These workers come from five different Marriott hotels: Sheraton Waikiki, Royal Hawaiian, Sheraton Princess Kaiulani, Westin Moana Surfrider and Sheraton Maui.
The strike is also being held nationwide in eight cities with 7,700 workers from 23 Marriott hotels in Boston, San Francisco, San Jose, Oakland, San Diego and Detroit.
As of Thursday, no new negotiations have been made with workers for their contracts.