Maunakea kia'i (protectors) at Bachman Hall made the decision to stay locked inside of the building until Monday morning. The kia'i are claiming that the university is trying to "smoke them out" since WiFi in the building has also been cut off for this weekend.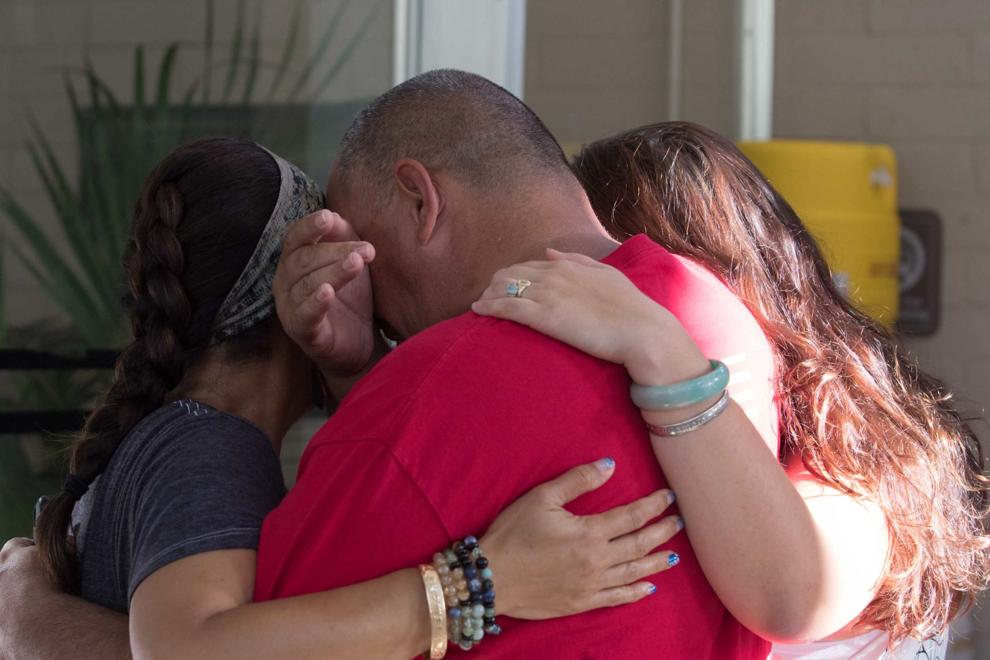 "We spent the last two months in kapu aloha, trying to build relations with folks in this building and throughout administration," Hawaiian language graduate student Beau Shishido said. "And I would love to believe that this wasn't intentional on their part, but the timing is just too coincidental."
According to the University of Hawaiʻi at Mānoa Informational Technology Services, the Bachman wireless network has been unavailable since Oct. 12 at 12 a.m., but the wired network is available. The WiFi is expected to return on Monday, Oct. 14 at 8 a.m.
Shishido claimed that this was the only time that they did not have access to the WiFi.
"So its just so clean-cut, so hard to believe that this is just coincidental, and honestly it feels like they're trying to smoke us out, that they're trying to slightly force us into leaving this building," he said.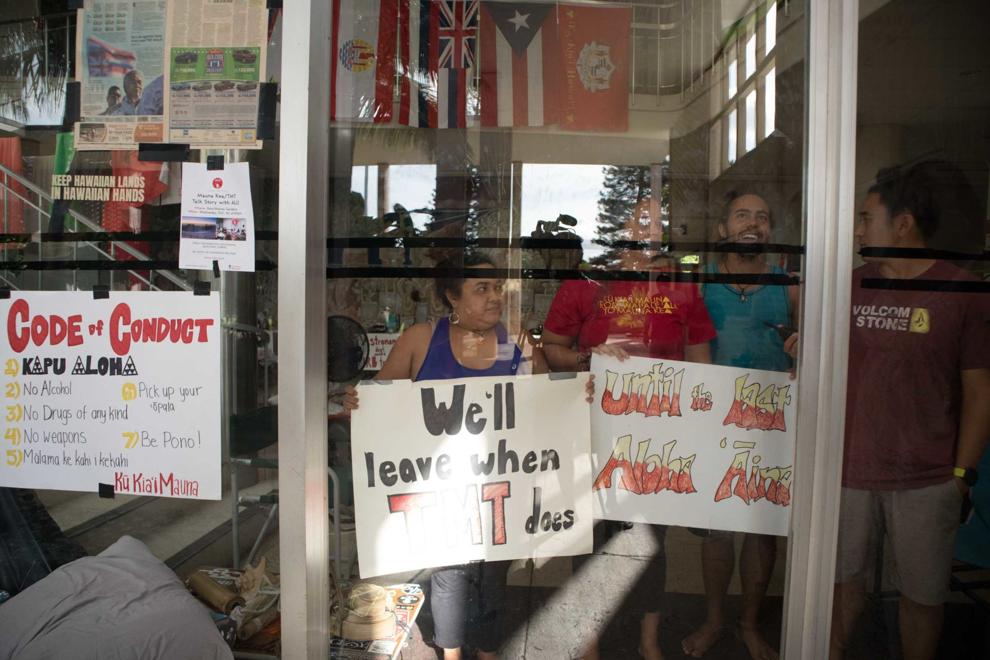 UH Mānoa officials have allowed the students, faculty and staff to stay in the building over night on the weekdays, but explained that the building has to be secured on the weekends. Officials asked them to move outside late Friday afternoon and told them that they are allowed back in Monday mornings when the building opens at 7 a.m.
"This was explained back when the sit in started," UH Spokesman Dan Meisenzahl said. "Itʻs not new. Whatʻs new is that they have now decided that they are going to stay in the lobby instead of move outside for the weekend."
The kia'i made the decision to remain locked inside, citing safety concerns in a press release on Oct. 11. If the kia'i exit the building, they were told that they would not be allowed back inside until Monday.
"In the past, campus security has demanded (with an implied threat of arrest) that we vacate the building every Friday afternoon. Even when forced to leave, we maintained our presence right outside of the building's main entrance. In compromise, campus security promised us overnight security to ensure our safety, particularly while walking across empty parking lots to use the closest available bathroom. UH Mānoa campus security only upheld this promise for one weekend.
Even after we reported threats to our safety during the late nights outside, campus security failed to uphold their agreement. For the past two weekends, they were not present to ensure our overnight safety."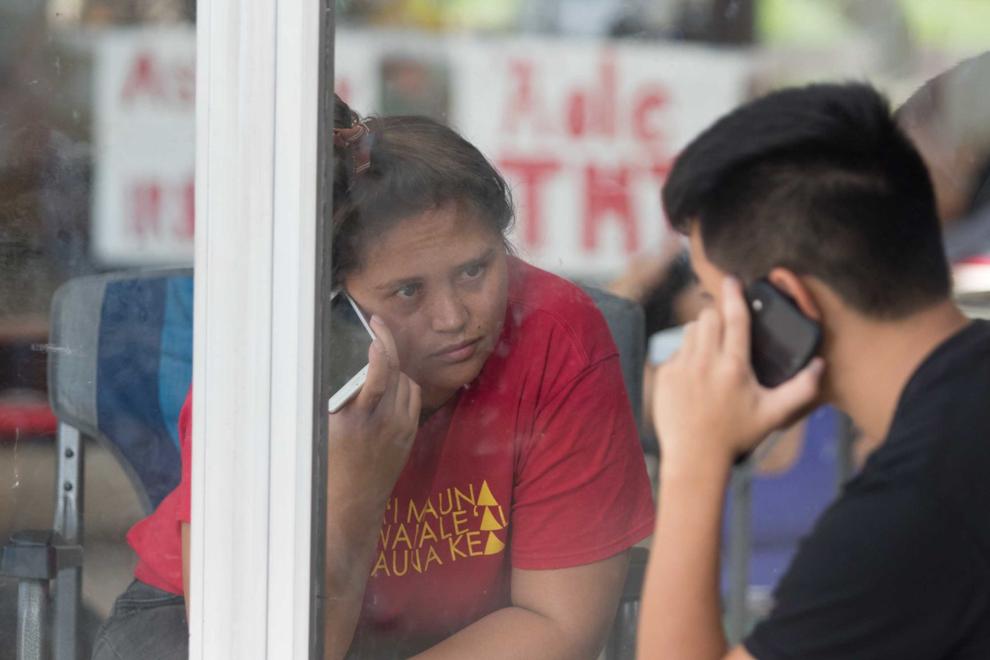 Tiele-Lauren Doudt, a graduate student in Hawaiian Studies, said that UH officials told them that, "Should we choose to be locked up within Bachman Hall, that we have to make the agreement that we won't accept any food, water, nobody can go in or out, or else it'll be trespassing charges."
Doudt said that a security guard is stationed outside of the building to make sure they are abiding by the agreement.
"DPS has no arresting powers," Meisenzahl said. "There is no intention to arrest anybody and I think the universityʻs actions have shown that. There are no police present and the police have not been called. The DPS officer is there to make sure they donʻt reenter the building."
Today marks the 48th day of the sit-in protest at Bachman Hall to oppose construction of the Thirty Meter Telescope project on Maunakea.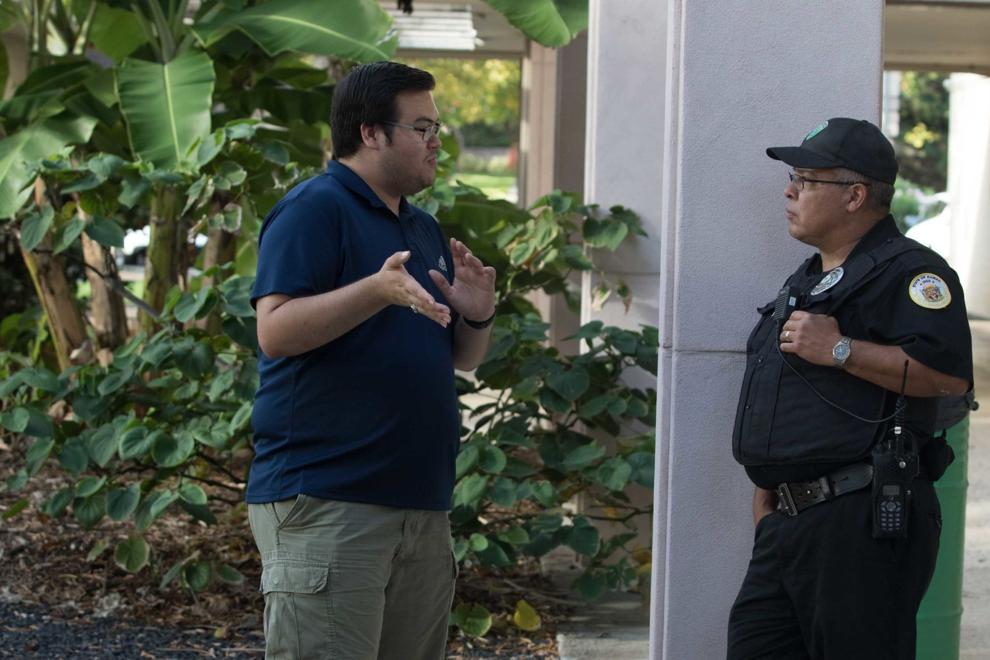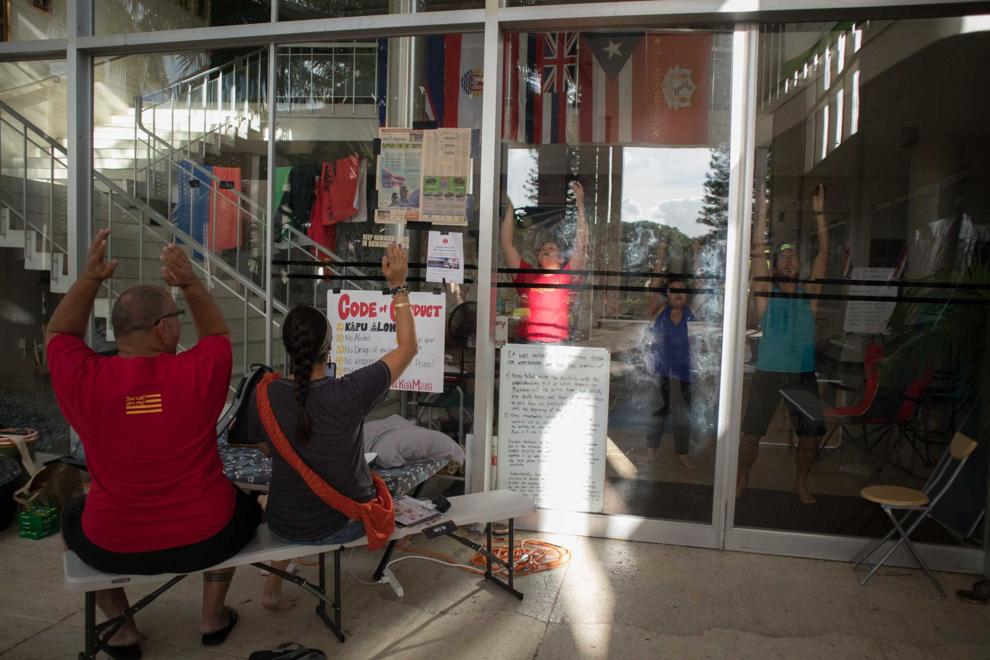 ---
Associate Photos Editor Shafkat Anowar has contributed to this post.