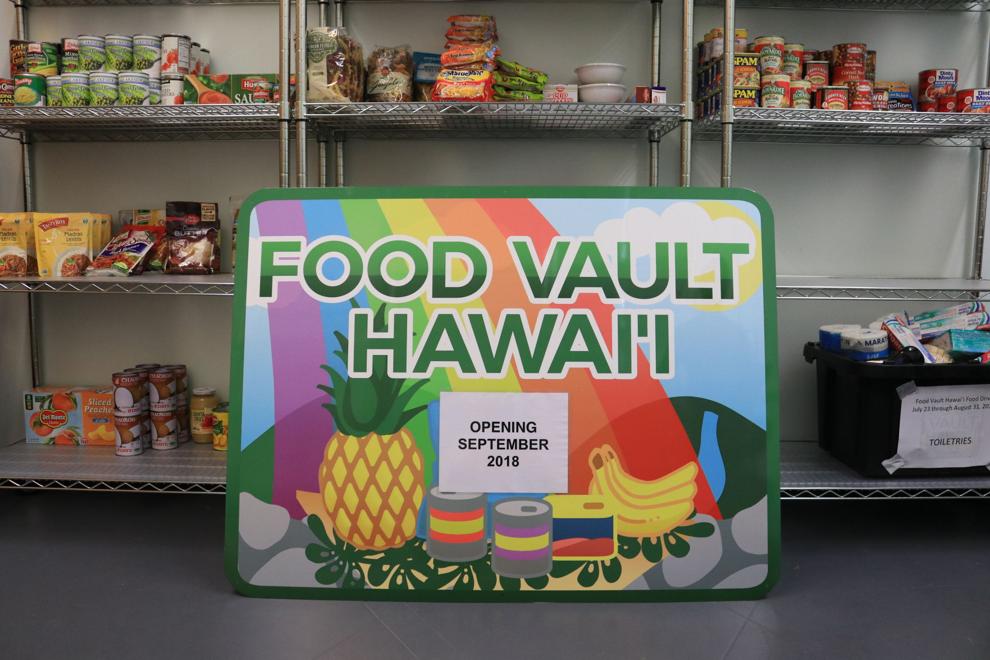 This month, Food Vault Hawai'i enters its second year of their three-year pilot program designed to combat food insecurity at UH Mānoa.
In their first year, Food Vault Hawai'i had 347 UH Mānoa students utilizing this program, with 83% of them being undergraduates. Within that, the vault had 1,300 entry swipes. Students are required to swipe their student IDs before retrieving items from the vault. 
Food Vault Fellows Natalie South, Paul Brian Balico and Nicole Cron are happy with the current state of the vault. 
Through donations and funding from Associated Students of the University of Hawai'i and the Student Activity and Program Fee Board, over 6,000 pounds of goods were distributed during the 2018 to 2019 school year to assist students experiencing food insecurity.
The United States Department of Agriculture Economic Research Service defines food insecurity as "a household-level economic and social condition of limited or uncertain access to adequate food."
"Any resource had good for addressing food insecurity on campus," Food Vault Fellows said in an email when asked if the vault has helped food insecurity on campus.
"I envisioned the food pantry to be a readily available resource open to all UH Mānoa students through the efforts of the campus community," Maggie Hinshaw, a main introducer, said in a report released by Food Vault Hawai'i. "I hope that Food Vault Hawaiʻi will be able to help students in need while illustrating the importance of community-based giving."
Looking forward to the second year into the program, the organizers of Food Vault Hawai'i hope to purchase a refrigerator, add eggs and partner with Hawai'i Foodbank to offer fruits, vegetables, bread and dairy products.
Food Drop
Every third Wednesday of the month, the Office of Student Life and Development sponsors a food drop event at Campus Center Courtyard in partnership with Food Vault Hawai'i, Hawai'i Foodbank, and Hawai'i Health and Harm Reduction Center.
The event is a part of Hawai'i Foodbank's Ohana Produce Program, a program designed to "distribute fresh produce, dry goods and nonperishable items to underserved communities," according to their website.
The next food drop will happen on November 20. Food Vault Hawai'i highly recommends that students pre-register for this event. A link to the pre-registration form can be found at manoanow.org/kaleo. Those who have pre-registered can go directly to the express check-in table at 12:30 p.m., while walk-in registration begins at 1 p.m.