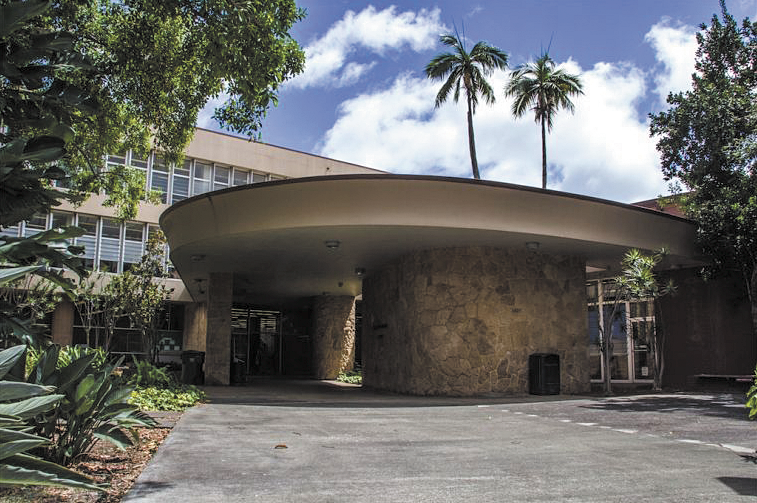 After the cut in Sinclair Library's hours, the Associated Students of the University of Hawai'i (ASUH) is attempting to get them back.
"There was no student dialogue between the main users of the library and the librarian. The two main concerns that were brought up was, one: Sinclair Library is a library that our tuition pays for. So there's no reason the university should be cutting down on academic services. If our purpose to be here is basically to be a student, the library is the main source that helps us study," said ASUH President Jannah Dela Cruz. "Two: we weren't consulted with the change and so, ASUH is the representative body and that we represent what the students think and because the students are the main users of the library, we should be consulted."
Dela Cruz was first notified of the change when Interim University Librarian Monica Ghosh and Assistant Vice Chancellor for Undergraduate Education Ron Cameron met with the ASUH president.
"This presentation was more about telling us that they were going to change it, not talking to us about it. We [ASUH Senate] felt that we weren't being consulted and just in general we felt the students weren't being prioritized."
ASUH held another general meeting the following week to formulate and approve a resolution in opposition to the change in hours, due to insufficient data presented from Ghosh and Cameron and the lack of consultation with students. Around 40 students attended the meeting, most providing oral testimonies in opposition to the change. Almost 160 written testimonies were submitted.
Dela Cruz then met with UH System President and Interim Chancellor David Lassner to negotiate the hours with consideration for the financial and security reasons for the cut.
A system-wide email was sent informing the student body of the proposed new hours. Instead of closing at 10 p.m., the library will close at 2 a.m. from Monday to Thursday.
According to Dela Cruz, Lassner is also willing to create a new 24/5 studying space. But the location has yet to be decided.  
A student survey will be conducted to help administrators and ASUH members determine where the 24/5 space will be placed. The list of options spans the campus and includes Sinclair Library.
The survey has not yet been released and, according to Dela Cruz, there is no proposed timeline.
"Students are still outraged that we don't have a 24/5 study space," she said. "We really need to show the administrators that we need the space. With the testimonies it helps, but our bodies in the library will help us too."
Dela Cruz said that according to Ghosh the library will be open 24 hours during the last two weeks of the semester.