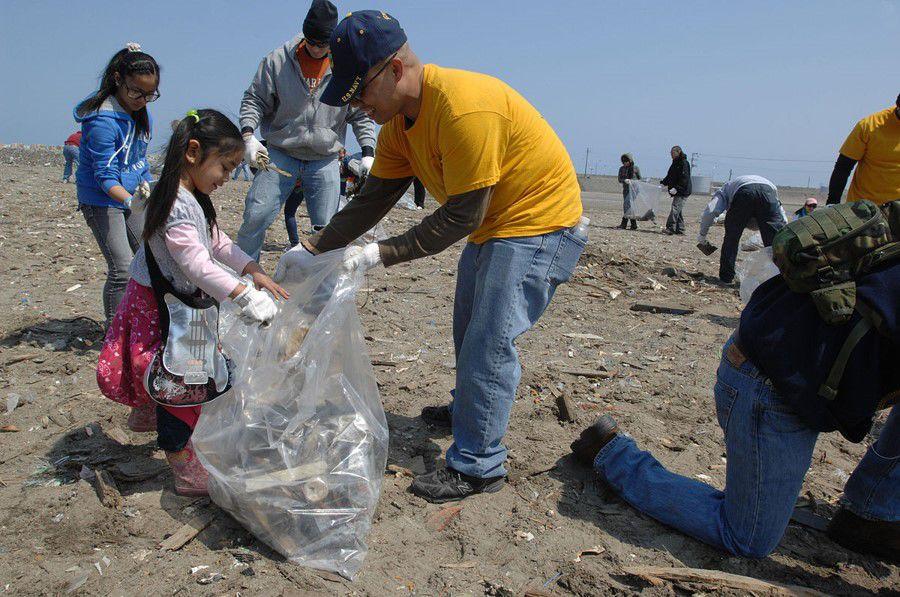 Social media transformed the way information is shared. It can spread much more rapidly than ever before and inspire action and thought in ways never before possible, and sometimes, this has negative consequences. 
With the advent of "fake news" and rampant misinformation on social media, we have seen the spread of dangerous movements like anti-vaccination and climate change denial. 
But can social networks be used to inspire good?
There have been multiple instances of social media challenges inspiring acts of charity, the ice bucket challenge alone raised over $115 million for Lou Gehrig's disease research. 
Recently, a new hashtag has gained popularity and is inspiring people to engage in environmental restoration by sending them on a hunt for garbage.
Across the world, users are adding the hashtag #trashtag to their posts, encouraging others to pick up trash from their local park, beach or other public spaces. 
To participate, all you do is post a before and after shot of your location, highlighting all the trash you have picked up. This campaign has not only empowered individuals to take ownership of their public spaces, but has also spread the desire to clean up the planet. This earnest social media trend has been out since 2015 but is now becoming popular worldwide.  
The #trashtag challenge presents an opportunity for Hawai'i residents to do something about the overwhelming trash build up.For instance, the U.S. Coast Guard reported a two-mile-long debris mass in January 2018, which drifted between Moloka'i and O'ahu. 
"Though it didn't make landfall, the debris field of nets, ropes, drums and floats provided a reminder that such massive bundles are not only a threat to navigation, but to marine creatures," Mike Pala'i, a fisherman who regularly sails there, said. 
Fish in the North Pacific consume 12,000 to 24,000 tons of plastic annually, causing intestinal damage and death, according to the Center for Biological Diversity. 
This plastic doesn't just go away when the fish die; it makes its way through the entire food chain, eventually winding up in our seabirds, cephalopods (whales and dolphins) and supermarkets.  
"In some areas of the Pacific, microplastics can outnumber zooplankton four to one. This should be a warning for the future of Hawai'i, but more importantly the rest of the world," June Ayita, a student advocate at UH Mānoa, said.
With this in mind, the #trashtag challenge can help open doors for Hawai'i's self-preservation. There is already a considerable amount of work being done by local non-profit organizations to clean Hawaiian coastlines and to limit plastic usage by residents. 
There have been efforts to ban single-use plastics in the Hawai'i Legislature, but no bills have passed.
The worldwide production of single-use plastic continues, especially in the Pacific. China, Indonesia, the Philippines, Thailand and Vietnam are dumping more plastic into the oceans than the rest of the world combined, according to Forbes. Most of the waste, which drifts out to sea, can be found in the centers of ocean gyres in the Pacific, or more locally on the coastlines of Hawai'i. 
This social movement encourages people to clean up the planet and act constructively. A quick Instagram or Twitter search for #trashtag shows how much this social media challenge is influencing others to go out and clean up the world around them. 
Join the movement and include #trashtag and @HI_SCB in your before and after pictures of the cleanup so we can see the difference we can make together!