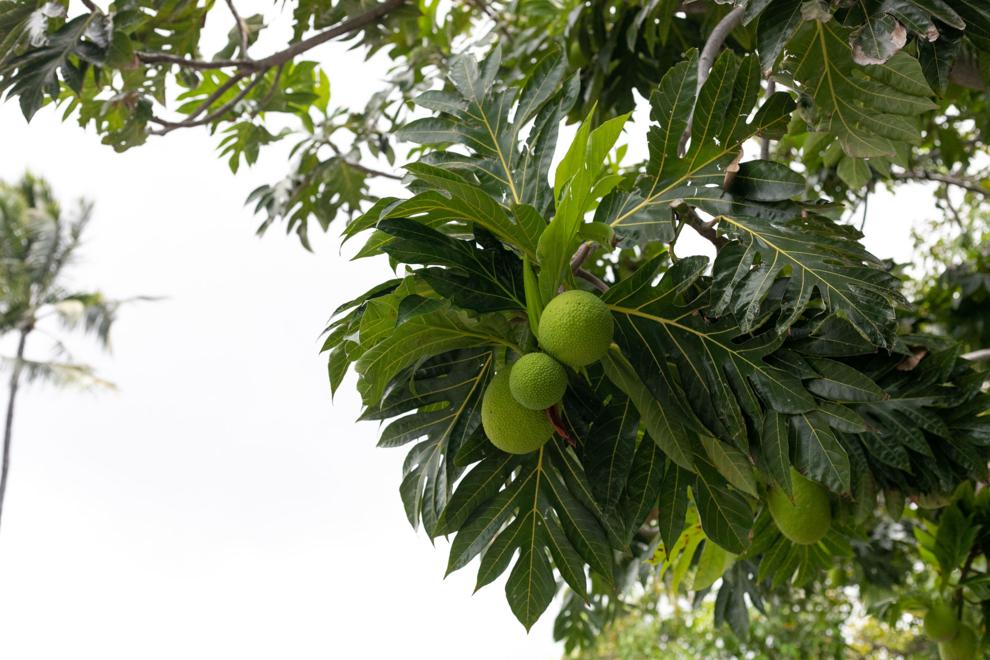 How many empty shelves did you see when stocking up for Hurricane Lane? How many days would you have lasted if the storm had made landfall? What are we supposed to do if our ability to receive food shipments is knocked out due to either natural or man-made disasters?
According to a report from the Department of Agriculture and the Department of Business Economic Development & Tourism, 80-90 percent of all food on Hawai'i is imported from out of state. Replacing just 10 percent of these imported foods with those grown locally would keep $313 million in the state, burgeoning local economies and improving quality of life for local farmers and consumers alike; it would also result in approximately 2300 additional jobs generated in-state.
Part of the problem has been our movement away from traditional Hawaiian and Pacific Island crops. Products like taro, breadfruit and coconut are certainly available, but they are no longer mainstays in the diets of most people in the state. Breadfruit in particular has enormous potential to reduce our reliance on imported food.
"Breadfruit is a nutritious and delicious starchy staple tree crop that has great potential to contribute to Hawai'i's long-term food and economic security. 'Ulu [breadfruit] has a significant legacy in the islands and building upon that will help us create a more sustainable future," Diane Ragone, director of the Breadfruit Institute at the National Tropical Botanical Garden, said.
Breadfruit also has potential to be a major component of sustainable systems of agriculture.
"As a tree crop, breadfruit naturally realizes many benefits, such as: increased water use efficiency, greater carbon sequestration, greater biodiversity through habitat creation and enhanced soil health from reduced tillage. Additional benefits can be realized through co-cropping with breadfruit to create more diverse agroforestry systems," Professor Noa Lincoln, UH Mānoa department of tropical plant and soil sciences, said.
As our population rises and the demand for food increases, our need for sustainable systems which can produce high value crops will rise as well. Pacific Island crops are more capable of meeting those demands than crops currently grown here that do not have origins in the pacific. 
Consumers can help support the local food movement and Pacifc Island crops by consuming local products. The next time you're at the grocery store, ask, "where is the 'ulu? Where is the kalo?"
Attend local farmer's markets and request breadfruit, coconut, taro and other Pacific Island crops. Learn to cook these Pacific Island products and share those recipes with those around you. Email UH president David Lassner (david@hawaii.edu) and state your support for the local food movement and desire for more Pacific Island crops here on campus.
Hurricane season does not end until November. In a worst-case scenario, we could be completely cut off from receiving imports and could face a major food crisis statewide. Food security is something that we often take for granted. When shelves are consistently stocked, it is easy to put this issue out of mind, but the problem persists. The situation is scary,  and everyone needs to be aware of our state's food security issues.