At 10 a.m. sharp, mail carrier Reyna Yacapin drives her truck through the dead-end street of Nahaku Place on Kapi`olani Blvd. Like other days, she is in charge of delivering mail and packages to homes and apartments in that area. 
From a distance, it might seem to be a regular day but the COVID-19  pandemic has had a lasting effect.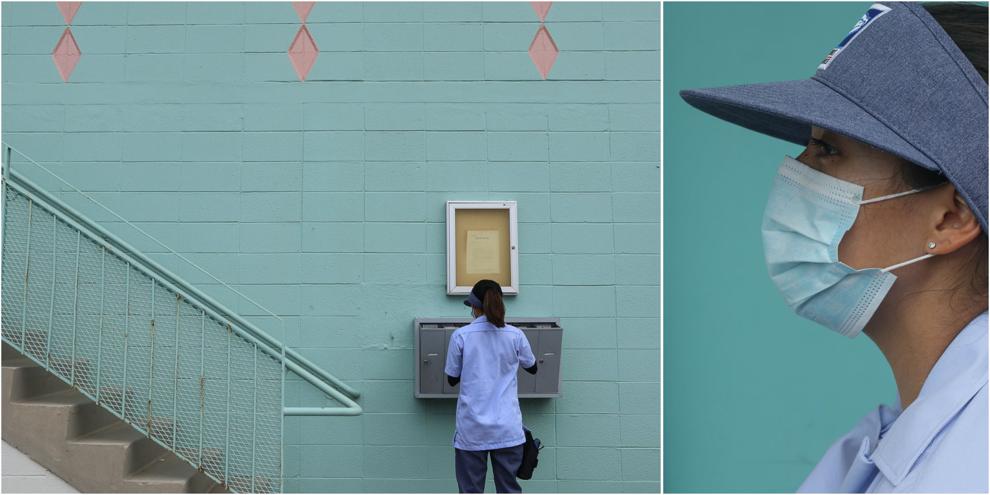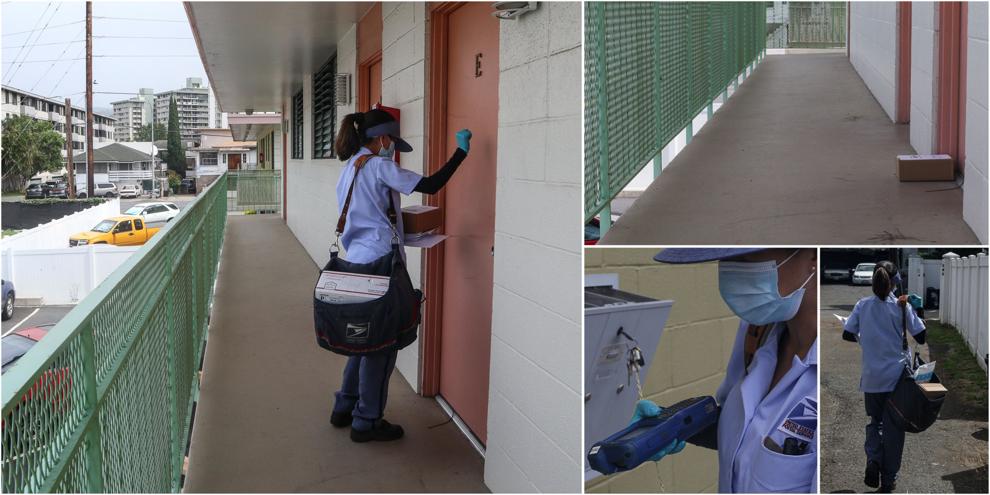 Safety Measures 
As a safety measure, USPS mail carriers are now required to have face masks, gloves, and hand sanitizer. However, Yacapin prefers to change her gloves every few hours to prevent the spread of germs through cross-contamination. 
"We started wearing the mask before the state required everyone to wear face masks, but I also like to carry my hand-sanitizers and wipes to sanitize between the day. I have started wearing the gloves, but you know with the gloves comes like cross-contamination because we are touching so many different things like the main, steering wheel and the scanner," Yacapin said
Changing one's gloves often does not always ensure the prevention of the spread of germs. Yacapin believed hand washing should be required every time one changes their pair of gloves, however, one of the issues mail carriers were facing was less availability of bathrooms on their mail routes. After it was brought up to management, the mail carriers now have a bucket with a spout at the end which provides water to wash their hands. As a result, mail carriers can now save time without deviating from their routes to search for bathrooms.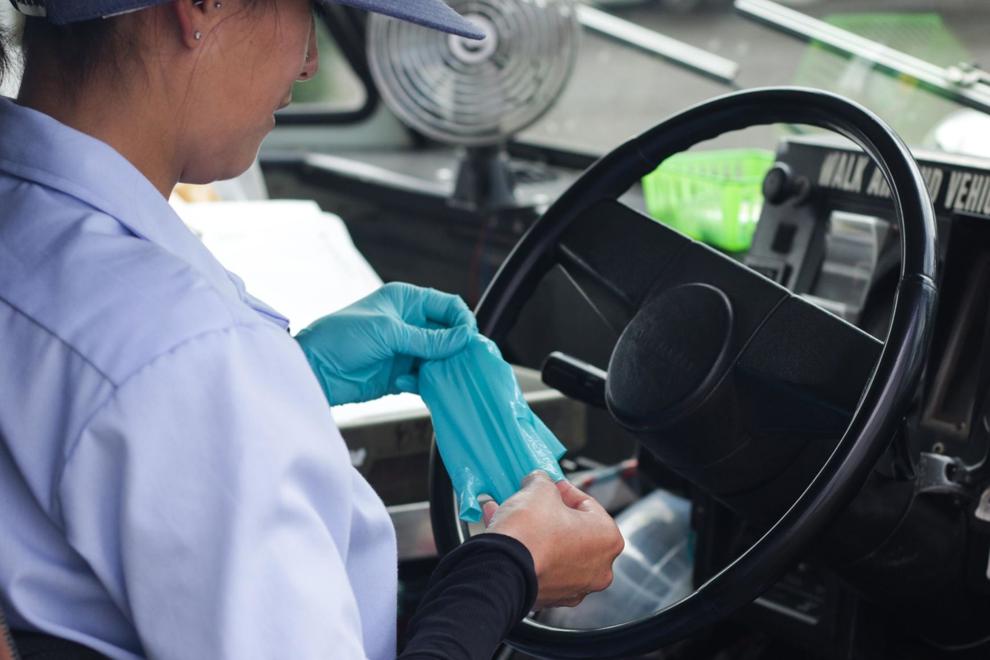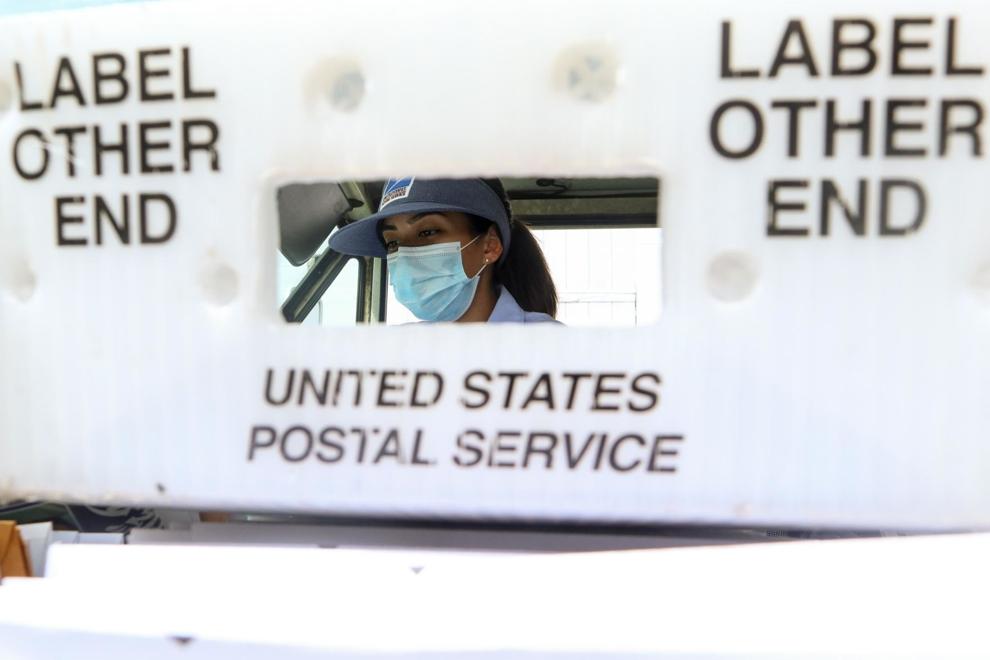 Social Distancing
Although deliveries remain the same, some things have changed due to social distancing protocols. While walking around the neighborhood, Yacapin mentioned people do not need to come out of their homes to sign for their parcels. Now the mail carriers can do that on behalf of the owner. 
According to the United States Postal Service, "We have changed delivery procedures to eliminate the requirement that customers sign our Mobile Delivery Devices for delivery.  For increased safety, employees will politely ask the customer to step back a safe distance or close the screen door/door so that they may leave the item in the mail receptacle or appropriate location by the customer door."
With the stay-at-home order, people have become sensitive to being quarantined. She expressed that people do not want the mail carriers to ring their doorbells. Instead, she knocks at their door and calls for them. 
Typically, the beginning and end of the week are the busiest due to a larger mail volume. Now, the pandemic has added extra weight to the workload.  With people being homebound, the trend of online ordering has drastically increased.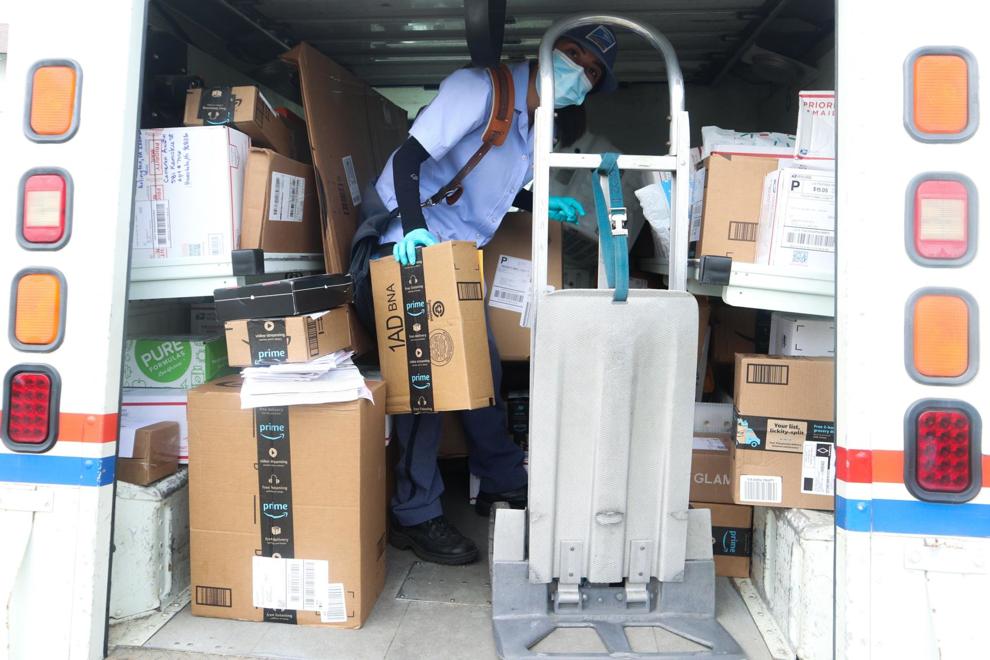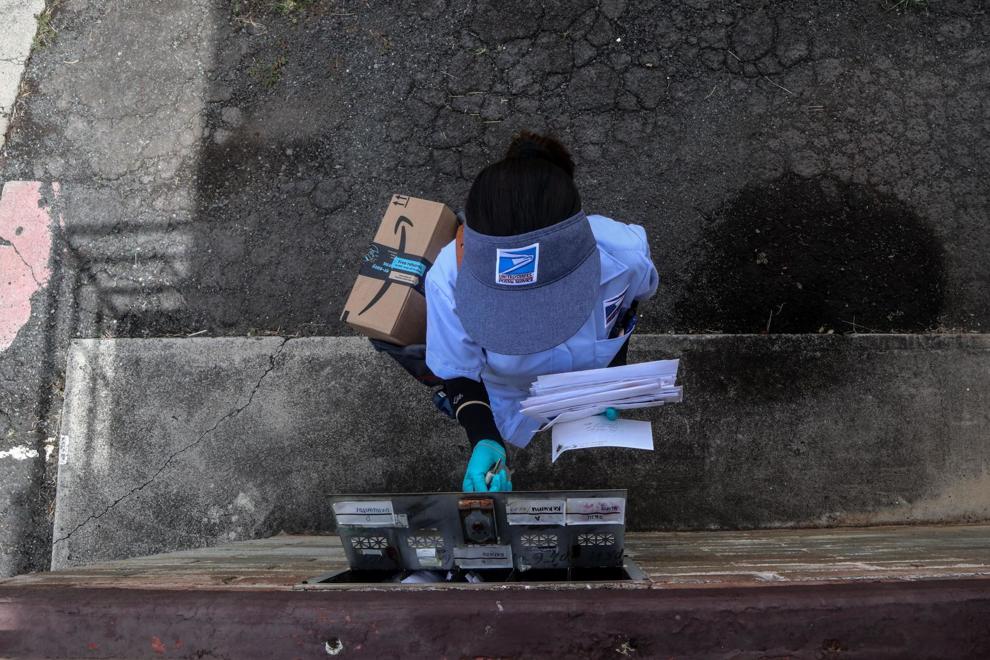 Serving the community during the pandemic
USPS has also taken initiatives to assist employees in facing COVID-19 disruptions. Benefits range from paid leave to flexible sick leave. 
"We have entered into agreements with our unions to provide 80 hours of paid leave to non-career employees for issues related to COVID-19, and have expanded the definition of sick leave for dependent care for covered employees to deal with the closures of primary and secondary schools across the country," USPS mentioned in a media statement on April 2, 2020.
Even in the midst of a  pandemic, Yacapin feels glad to be working as she is on her feet to bring people's necessities to their doorsteps. Whether people are social distancing or quarantining, she has continued to remain a service provider. 
For the last five years, Yacapin has serviced the houses and apartments from Kaimuki High School to 'Iolani school. Knowing the risk she is putting herself in during this time,  she has not stopped bringing happiness to people's lives. She believes her role in society has been a relief for people staying home. 
"It makes me feel good that I can keep the normalcy of our daily lives because so much things have changed. It is nice to know that I can always brighten their day when they are waiting for their package," Yacapin expressed.