After an article from the Star Advertiser claimed a "clean bill of health" for UH football players, current and alumni Rainbow Warriors tweeted in response to the article saying they were never tested to begin with and to "stop telling the lies."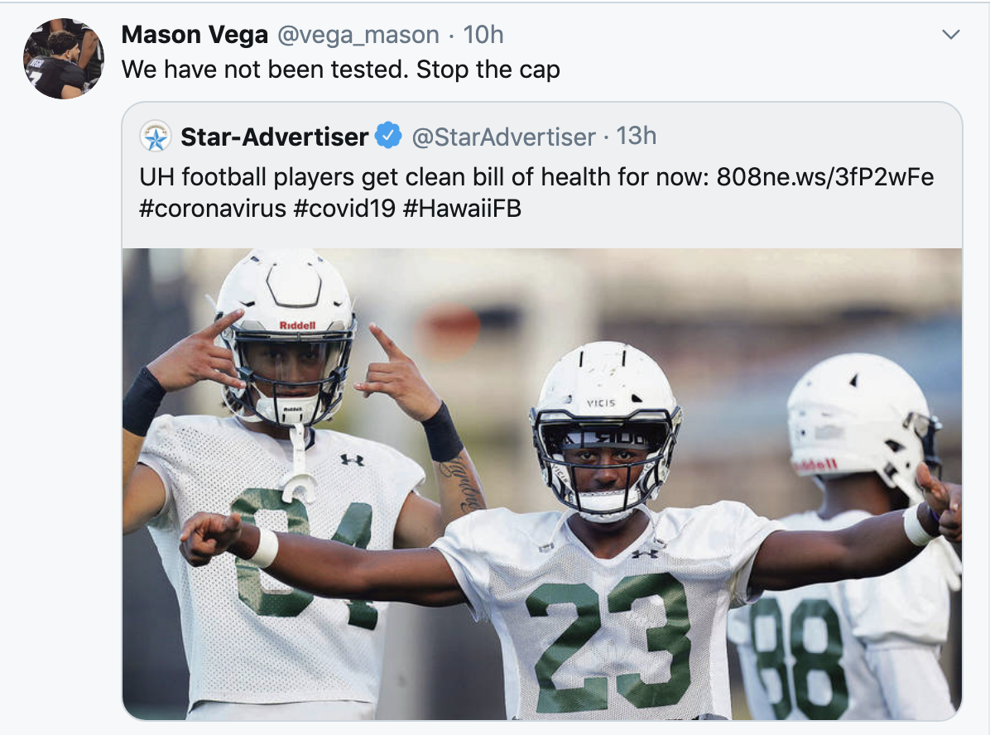 The article in question was uploaded Sunday morning with school officials confirming no football players or coaches have tested positive for COVID-19.
"Approximately 100 football student-athletes are working out, and none (has) tested positive since arriving on campus (two weeks ago)," officials wrote in an email to the Honolulu Star-Advertiser. 
The email goes on to say how the numbers of tests arranged and prices of said tests will not be disclosed. The university has also not disclosed the number of football players tested.
Many players voiced their indifferences to the report on Twitter, many replying with the "cap" emoji, another way of saying someone is lying (i.e. "Stop capping").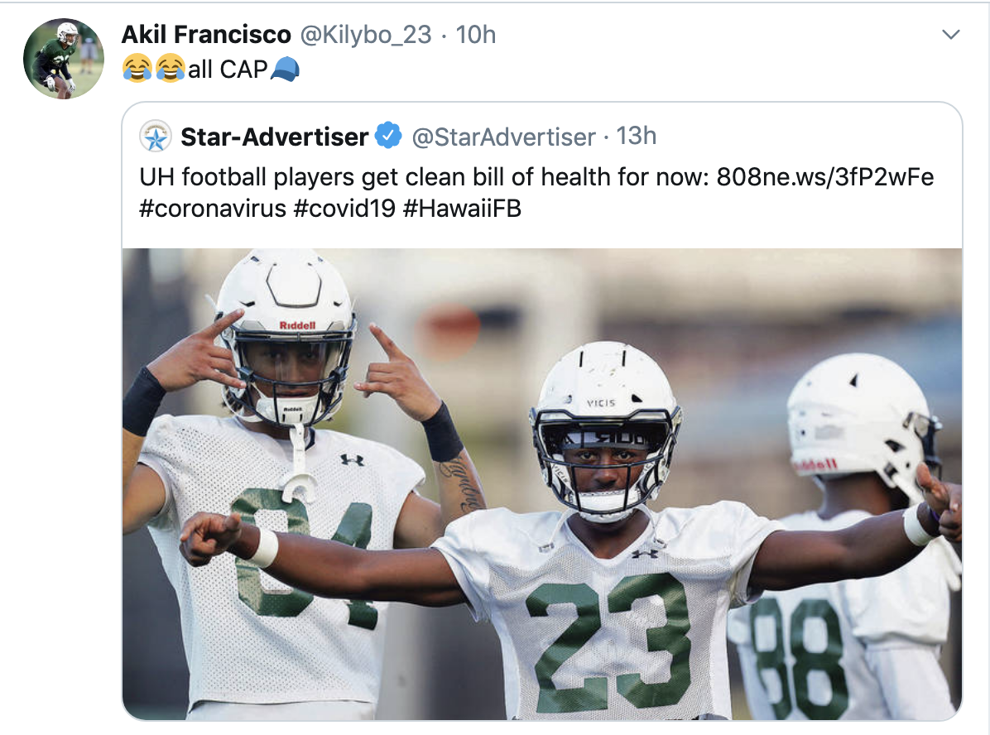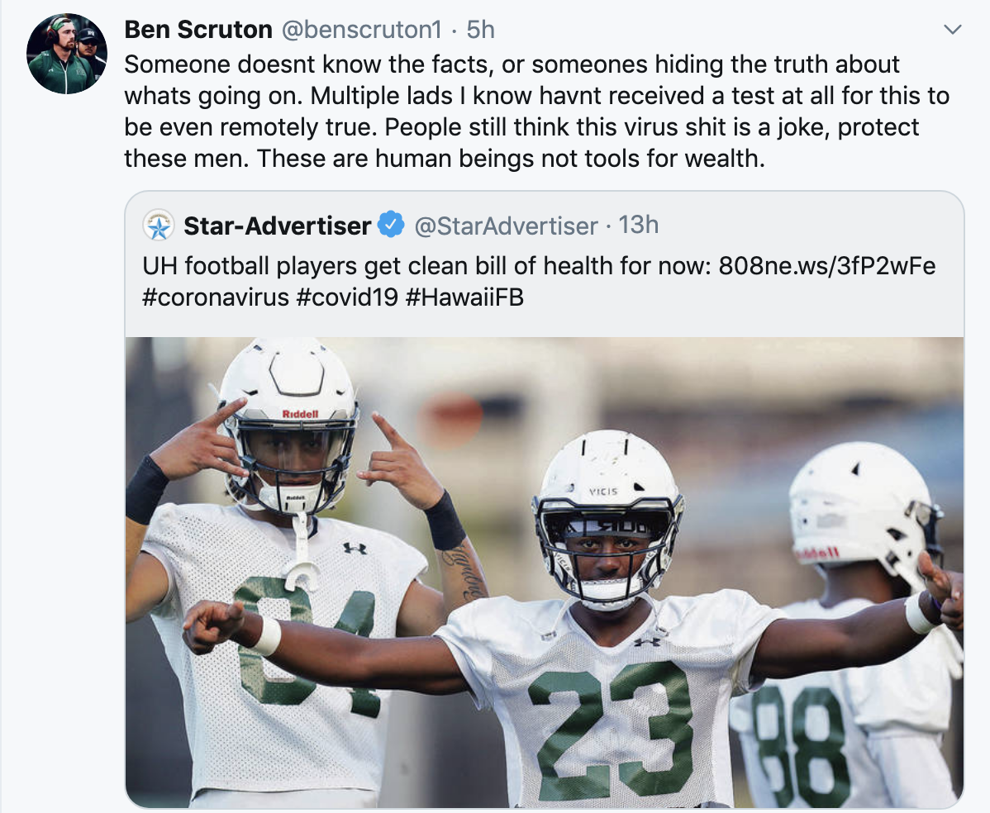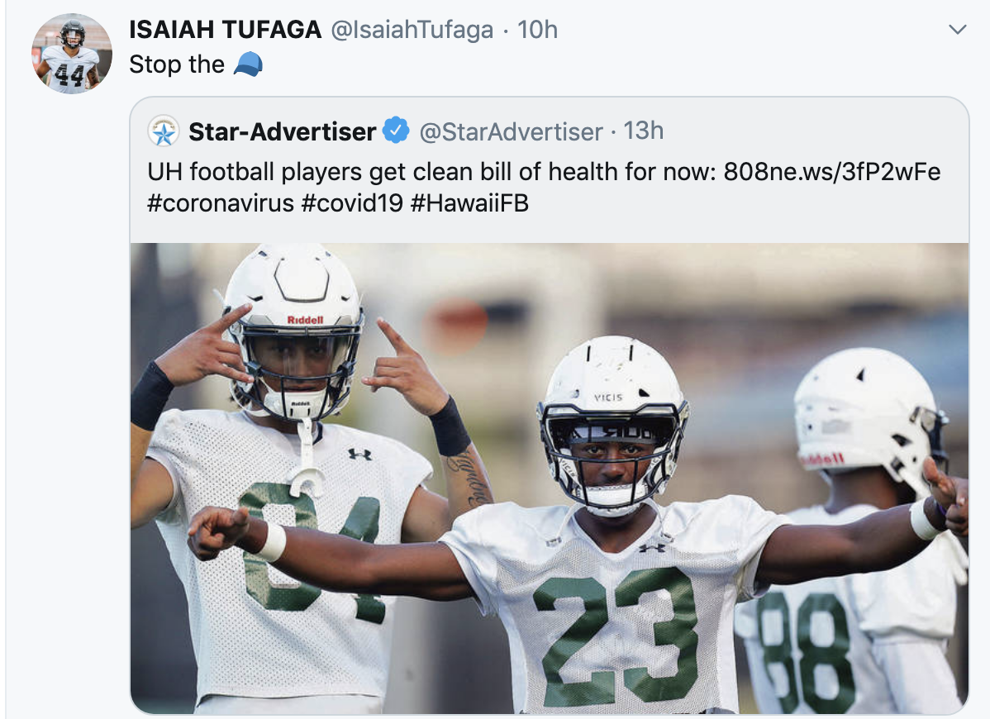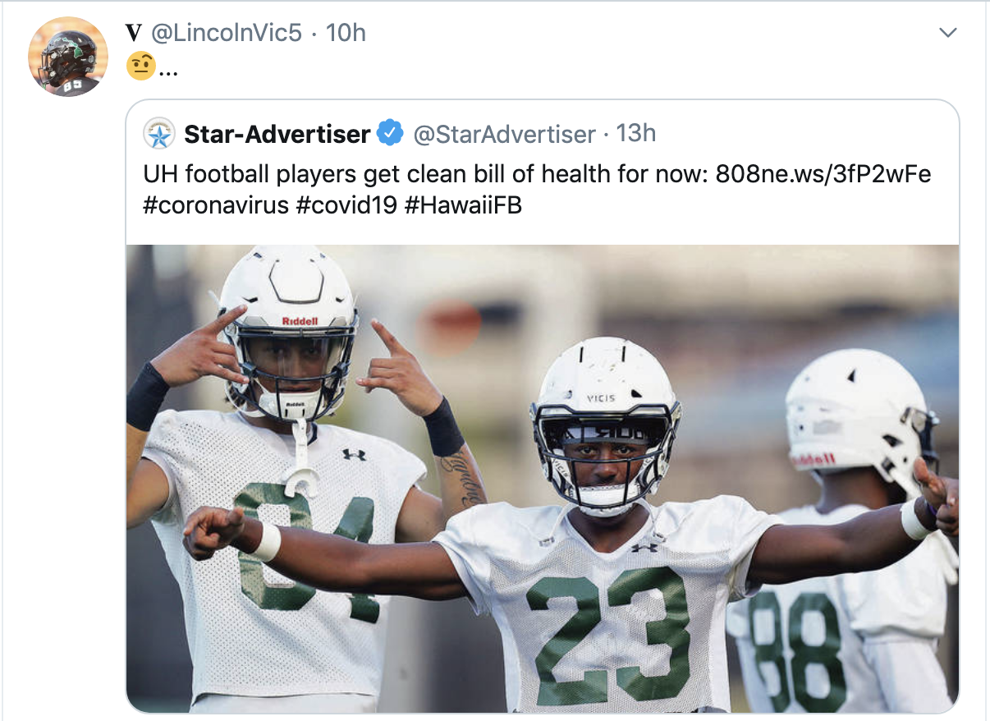 Around the country, many universities have been open in reporting their numbers of COVID-19 cases, some going as far to cancel voluntary workouts like the University of Houston and Ohio State University.
This story may be developed with more information.