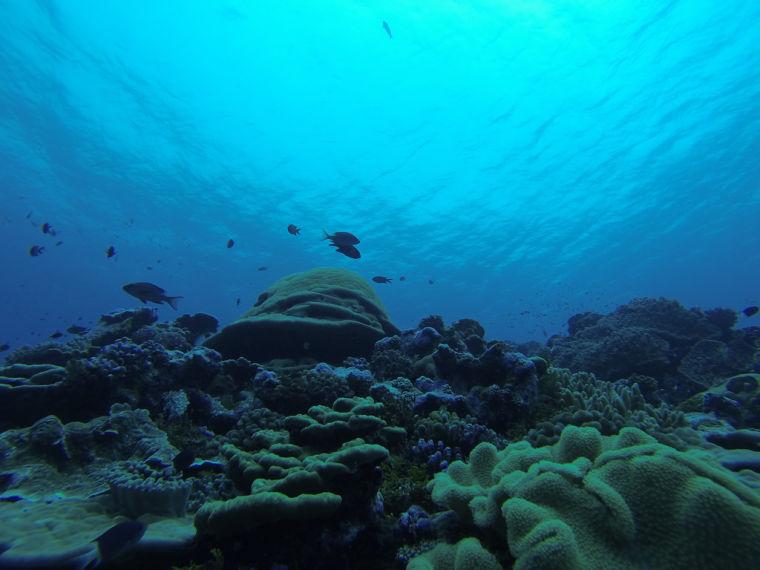 University of Hawai'i at Mānoa professors have been involved in a recent study that shows how marine microbes in different coral reefs synchronise their patterns. 
The study was published in Nature Communications, and it aimed to determine what kinds of microbes live on the reefs and how they are involved in the interaction between algae and coral.
The study was funded by the U.S. National Science Foundation, Hawai'i Sea Grant and the Gordon and Betty Moore Foundation. It allowed the team to study the microbiology of the process of reefs changing to become algae covered, known as a phase shift.
The team used data collected from the remote Southern Line Islands, which are part of the Republic of Kiribati and are currently uninhabited. 
"Surprisingly, during the day there was one dominant organism," Craig Nelson, the study co-lead and UH Mānoa oceanography professor, said. "But what we found is that at night, it flipped to a different set of organisms. There was still one organism abundant during the night, but it was completely different." 
In a trend observed across multiple reefs, bacteria present during the daytime disappeared at night and returned again during the day, following a cycle. 
Nelson said the microbial community is changing in abundance every 12 hours, or even more rapidly. 
"A lot of reefs worldwide are changing from being dominated by corals to being dominated by algae," Nelson said. "The algae are a normal part of reefs but if they are dominant, then the reefs no longer grow and become soft. They no longer have the physical structure to create that biodiversity, and they lose the ability to dampen waves." 
The researchers are next seeking to study the biology of the microbes in the community to find some answers as to why these daily changes occur and what it means for the ecosystem. 
Researchers from other institutions such as San Diego State University and the Scripps Institution of Oceanography at UC San Diego contributed to the study as well.