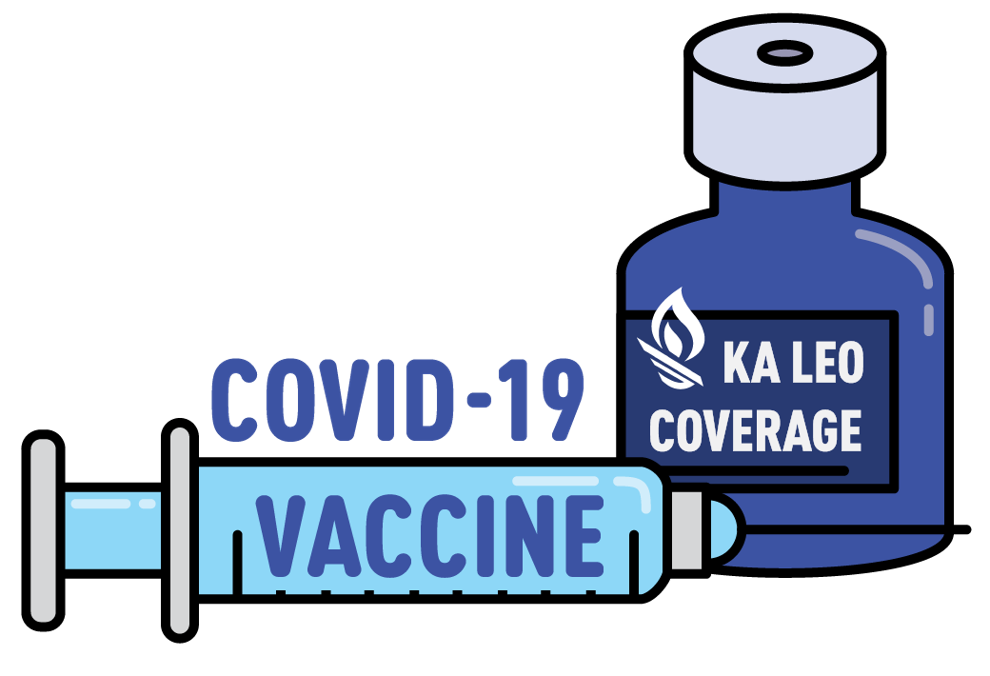 There's a light at the end of the tunnel, indeed. Starting on Monday, April 19, COVID-19 vaccines will be available to everyone 16 and over, including UH students. 
UH News updated the public on helpful tips to register for a COVID-19 vaccine:
Check back consistently for available appointments. If a site doesn't have any available appointments, check back daily.

Choose a vaccine site that works best for you and your schedule. Students may want to avoid getting their vaccine during the final exam period, as some may experience sickness for one to two days after receiving the vaccine, most likely after the second dose.

Pay attention to the protocols for each of the approved vaccines.

Pfizer – two doses with a minimum of 21 days apart between shots

Moderna – two doses with a minimum of 28 days apart between shots

Johnson & Johnson – one dose

As of Tuesday, Apr. 13, the Johnson & Johnson vaccine distribution has been paused due to six individuals developing rare and severe cases of blood clot after receiving the Johnson & Johnson vaccine. 
UH encourages everyone to get vaccinated in order to protect themselves, their loved ones and their community. However, those that are vaccinated should still follow COVID-19 protocols as more cases are rising in Hawaii and the state hasn't reached herd immunity yet. 
Residents are still encouraged to stay home if they are sick, wear face masks at all times, practice social distancing, avoid hugging and handshaking people outside of their family household, avoid large gatherings, continue to monitor their health with the LumiSight UH app and download the AlohaSafe app to their mobile phone. 
Where to get the vaccine
According to the COVID-19 State of Hawaiʻi Portal, Oahu is currently in Phase 1C, which consists of individuals 50 and over, people with certain chronic medical conditions and other essential workers that didn't take part in 1B. 
Residents can use the CDC vaccine finder to locate a vaccination site near them at a local pharmacy. 
Statewide, the COVID-19 vaccines are available at Costco, CVS/Longs Drugs, Kaiser Permanente, Safeway (Albertsons), Sam's Club, Times Pharmacy, Veterans Affairs, Walgreens and Walmart. 
For the city and county of Honolulu, the vaccines are available at Adventist Health Castle, Hawaii Pacific Health, Leeward Community College Clinic, Mililani Town Association, Queen's Health Systems, Queen's North Hawaiʻi Community Hospital, Times Pharmacy and Windward POD at Windward Community College. 
Those who would like the vaccine can use the COVID-19 State of Hawaiʻi Portal to register at one of the vaccination sites mentioned above. 
In an email, UH spokesperson Dan Meisenzahl said that it is up to the students to get vaccinated, and that UH has no jurisdiction over the vaccine program or a student's choice to get vaccinated. He also mentioned that UH has no role in the vaccine program and they are strictly following the state's guidelines.