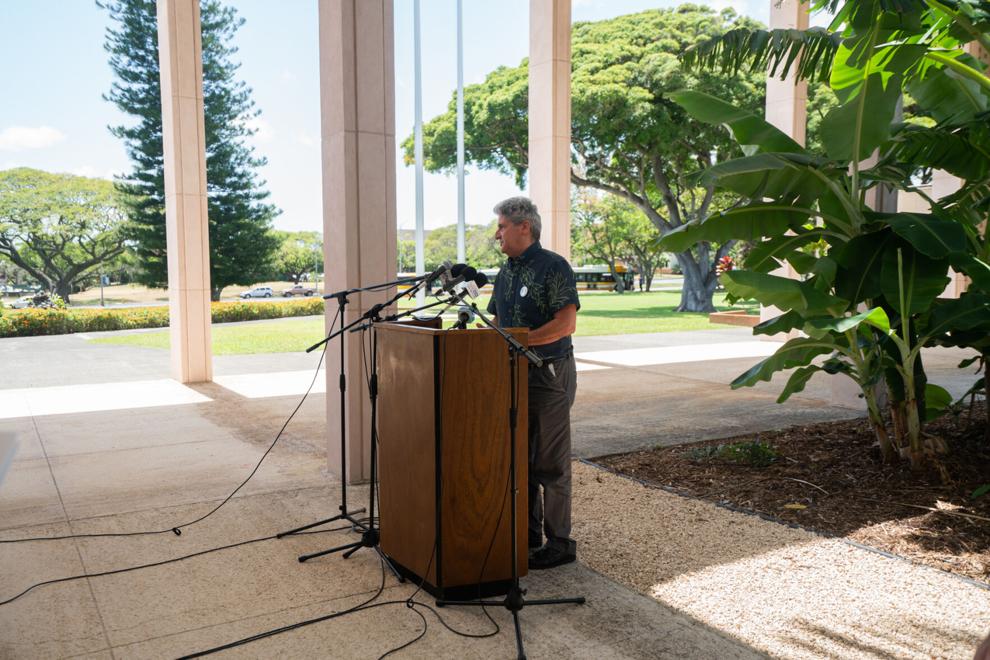 President Lassner announced today that students must be fully vaccinated for COVID-19 before returning to on-campus classes next fall. 
"This decision does not come lightly, and is based on guidance from our own Health and Well-Being Working Group as well as the American College Health Association recommendation that all on-campus college students be required to be vaccinated," said Lassner in his announcement on University of Hawai'i News.
The requirement will only be in effect if the Food and Drug Administration approves either the Pfizer-BioNTech, Moderna or Johnson & Johnson as fully licensed vaccinations. All three shots are currently under emergency use authorization only.
"We know that there are people who are concerned about being vaccinated with a vaccine that's only available under experimental authorization. We want to make sure that those individuals have a chance to be vaccinated with a vaccine that has been fully approved by the FDA," Lassner said in a press interview this afternoon.
The university health services will most likely require students to show their vaccine cards as proof, said Lassner. He said that students are already required to show verification of having received other immunizations such as TB and Measles Mumps to attend the university, and more so for those living on-campus. He said that this vaccination will act similarly.
In accordance with the university's standards, people will be considered "fully vaccinated" two weeks after their second dose of the Pfizer-BioNTech or Moderna, or after their singular dose of Johnson & Johnson/Janssen.
As for the estimated 10,000 UH employees, the university has initiated conversations with their three labor unions to see if they can implement vaccination requirements for all employees as well. As of now, all employees have been offered the opportunity to be vaccinated, he said.
If a student does not wish to get vaccinated due to medical or religious reasons, they may submit an exemption waiver to the UH Student Health Services. Lassner said that one of the biggest challenges will be finding ways to offer protection from COVID-19 to exempted students while on campus. He said he encourages students to continue to take online classes if they choose to not get vaccinated.
For more information on UH's guidelines, visit: https://www.hawaii.edu/news/2021/05/17/uh-to-require-covid-19-vaccination/