The Warrior Recreation Center air conditioning system is still not function after maintenance crews found a rupture in one of the chilling pipes that pumps out cold air nearly two weeks ago.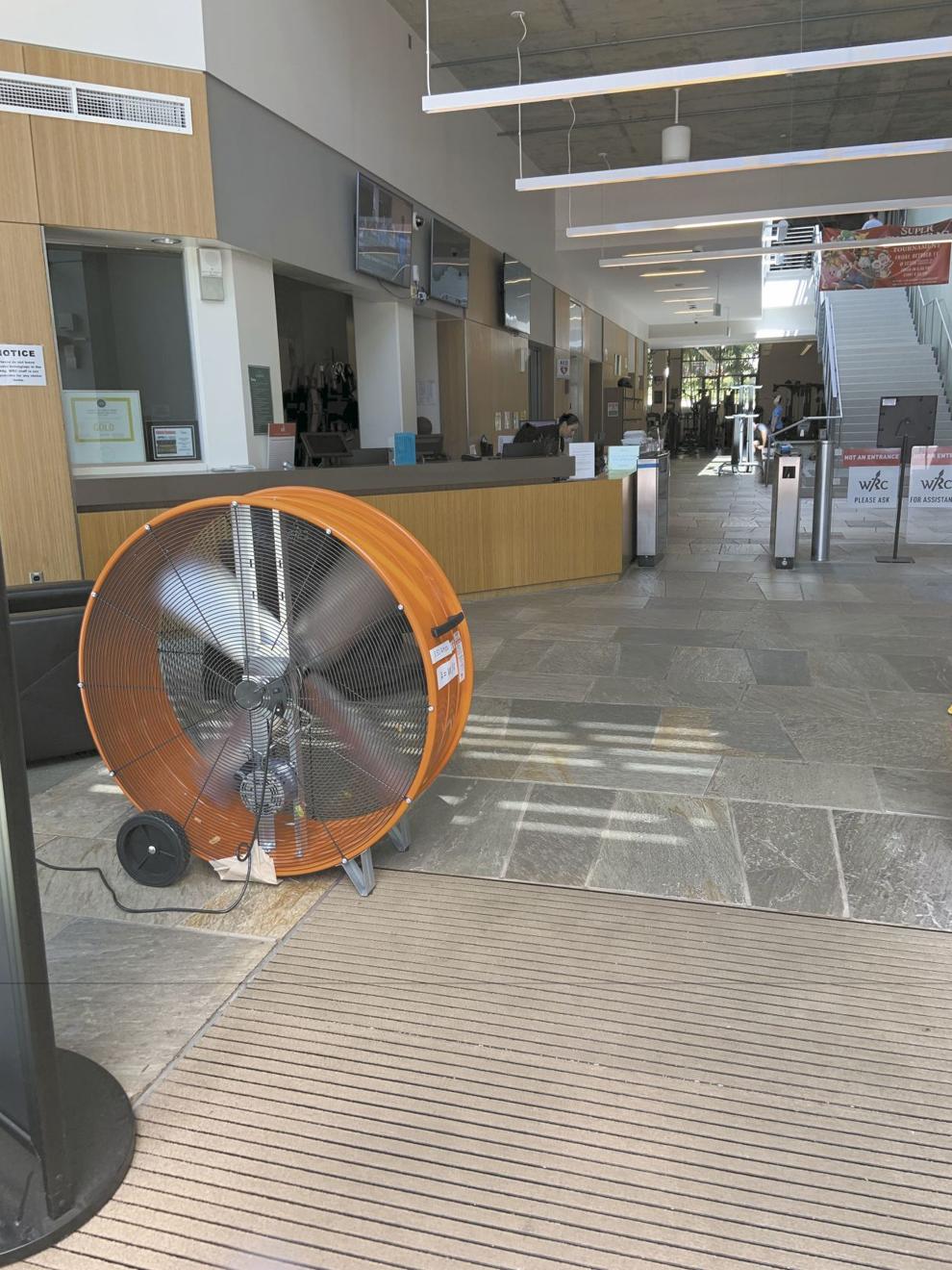 The gym, along with its showers and bathrooms, is still open, but WRC attendees and staff battle the increase of heat due to the AC malfunction. The hot and humid air builds up moisture inside the gym, which many goers find unpleasant. 
Some people say it's difficult to breathe during their workouts.
The ruptured pipe was confirmed on Sept. 20 after campus facilities and maintenance crews used a small remote camera and discovered a leak in the $790,000 air conditioning system, according to UH spokesman Dan Meisenzahl. Crews will now use sound technology to locate the exact source of the leak.
Repairs will begin once maintenance crews find the exact location of the leak.
According to the WRC's Instagram, workout classes and parts of the gym might be delayed if temperatures in the gym rise above 90 degrees Fahrenheit.
"I was disappointed when I found out," UH Mānoa student John Martinez said. "I'd prefer working out under proper air conditioning, but I also understand that it was a genuine mechanical issue and these things happen."
WRC staff opened its gym's windows and installed 20 industrial fans to help cool the gym.
UH Mānoa student Jason Huang appreciates the rec center's efforts in cooling off the gym.
"If it weren't for those fans, there would be no cooling system besides the ceiling fans, which aren't that effective," Huang said.
UH Mānoa student Daisuke Abe says the fans can only do so much.
"The fans only help when you're physically standing in front of it," Abe said.
According to Meisenzahl, about 2,000 people work out at the gym every day. Despite the rising temperature in the gym, WRC members endure the heat and continue to work out at the gym.
Meisenzahl encourages rec center attendees to stay hydrated when working out at the gym.
"We thank everyone for their patience and we're working really hard to solve the problem," Meisenzahl said.
The gym is open Monday through Friday from 5:30 a.m. to 10:30 p.m. They are also open on weekends from 9:00 a.m. to 5:30 p.m. These hours will remain the same until further notice.