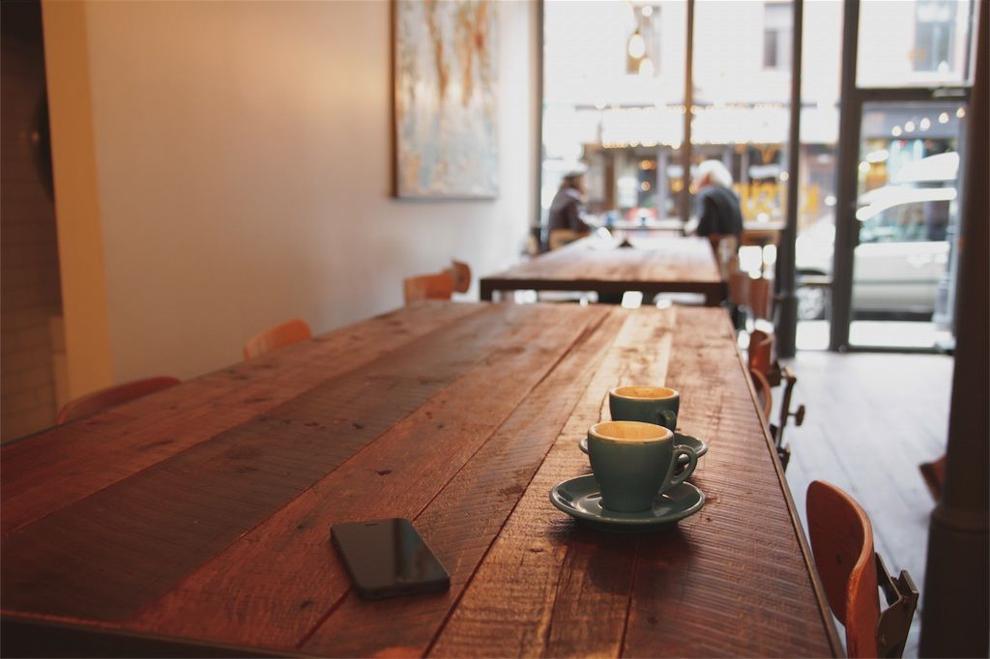 Bumble is known as one of the top dating apps in the United States, but it offers more than just soulmates.
With millions of downloads and reaching top ranks for lifestyle in app stores, dating apps have become a solid trend. Since its launch in 2014, Tinder is the number one go-to for online mobile dating, but as the number two dating app in the App Store, Bumble offers a versatile and modern approach for building relationships. 
Now going on five years, Bumble has reached over forty million downloads and is responsible for thousands of connections all around the world. 
According to the podcast "How I Built This" with Guy Raz, Whitney Wolfe, one of the founders of Tinder, created Bumble after experiencing "intense online abuse." Wolfe's experience using Tinder caused her to distance herself from the dating world. 
She wanted to create an app for just women that promoted positivity and women empowerment. It then became her mission to create a safer environment where people could "grow their hive" while being the "queen bee." 
"I can have an impact and change what I hate in the world," Wolfe said.
Safety and positivity are some of the leading values of the Bumble app; there is zero tolerance for sexism and bad behavior. Wolfe states that there are moderators who are always searching for "hate speech." 
The app also allows you to report someone if you feel unsafe or threatened; Bumble employees will get to the issue right away. Perpetrators of bad behavior will be banned from the app for life. 
To promote safety, Bumble makes use of a verification process. By taking a photo of yourself in a specific pose, workers at Bumble will process your photograph and verify that you are who you say you are. 
When you get verified, a blue check will appear next to your name on your profile. With verification, you can check if your matches are real and prevent "catfishing." 
"I always wanted to text the guy first. I always wanted to go after what I wanted… but I was never allowed to because society and my friends said no," Wolfe said.
Wolfe wanted to end the norm of male dominance in heterosexual relationships while empowering women. Using Bumble means that women make the first move. If you match with someone in a heterosexual match, the woman has 24 hours to make the first move.
"If you don't, the match will disappear forever," Wolfe says.
As for same-sex matches, either party can reach out first but you still have just 24 hours to do so. 
In March of 2016, Bumble released Bumble BFF as a new feature on the app. Using Bumble, you can find a "best friend forever" and start expanding your social circle. Students at the University of Hawai'i are present on Bumble BFF. 
"Hundreds of thousands or maybe even a million people use BFF," Wolfe said.
It can be a great way to find compatible roommates, road-trip besties, or to expand your social circle in general. 
In October of 2017, Bumble also released Bumble Bizz, allowing users to network, find a business partner or even hire someone for a job. 
The Bumble community at UH began during the Fall 2018 semester. Bumble ambassadors were chosen for UH by an application process on the Bumble Beehive website. 
"A Bumble ambassador has the responsibility to help promote Bumble at their given university. We get to host events, give our merch, and involve both students and people in the area to join us, meet new people and grow their hive," Makena Owens said, a current ambassador for our campus' Bumble community. 
According to Lauae Schweitzer, former campus director for Bumble at UH, "Bumble brought the last campus crew together and we are close friends."  
Currently, events hosted by Bumble at UH can only be discovered by flyers or word-of-mouth.