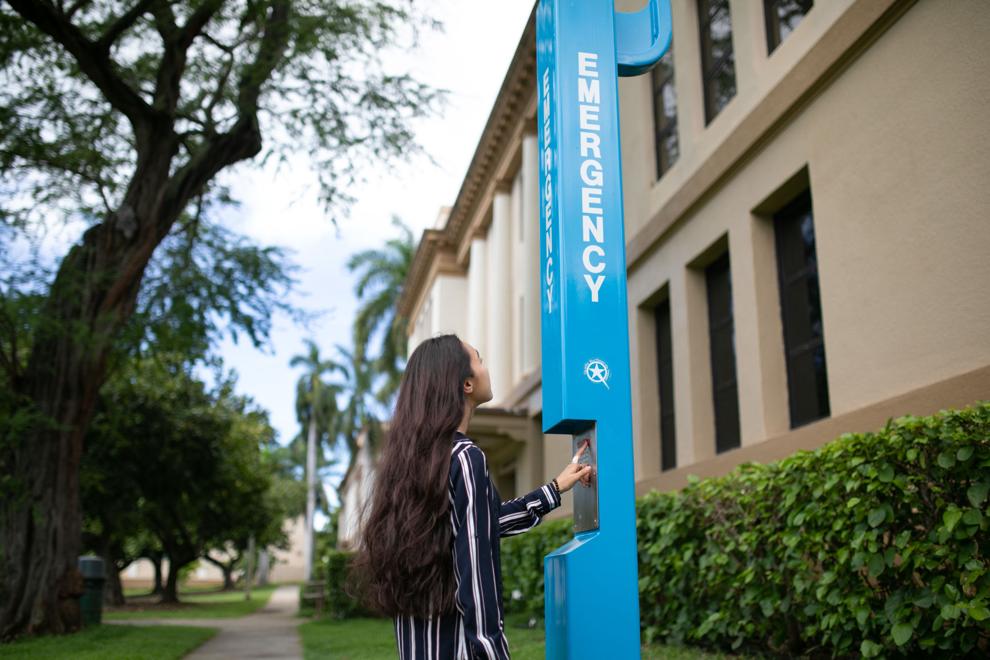 Campus sexual assault is happening; statistics say it is common, and it needs to be talked about. Empowering movements like "#metoo" have uncovered hundreds of cases of sexual harassment and sexual assault within the entertainment industry within the last year. College campuses are in dire need of a similar movement.
The Statistics
According to The National Sexual Violence Resource Center (NSVRC), between 20 and 25 percent of women and 15 percent of men are victims of "forced sex" while in college.
These incidents are rarely reported. The NSVRC states that sexual assault is the most under-reported crime, with only 37 percent of incidents actually being reported to the police. Of the few that do report, there is only a 50.8 percent chance of an arrest.
The rate of false-reporting is very low - only between 2 and 10 percent. It is difficult to gauge just how many cases of sexual assault actually occur on a given college campus, due to under-reporting from both victims and administrators.
Data from the Clery Act, a federal act that requires universities to disclose campus crime statistics, states that in 2015, the majority of colleges (89 percent) reported zero cases of sexual assault. Considering that research shows that around one in five women experience sexual assault while in college, those numbers raised some eyebrows.
Increase in Reports at UH Mānoa
The Clery Act reports there has been an increase in crimes of rape in the last few years at The University of Hawai'i at Mānoa. In 2014, there were only two cases of rape reported on-campus. While in 2016, there were 13 cases reported.
The University of Hawai'i at Mānoa Title IX Director and Coordinator Dee Uwono noted an increase in reports in the Title IX office, even though the numbers in the Title IX office is separate from those in the Clery Act.
"Every year, we see an increase in the number of reports that we get. And that's indicative of the Clery numbers we see, too."
Title IX is a federal law that states no person should be [denied access to resources or] discriminated against based on sex, according to the National Collegiate Athletic Association.
UH Mānoa Continues to Advance Facilities
The way that UH Mānoa has handled previous sexual assault cases was pronounced inadequate in February of 2018 by the Office of Civil Rights (OCR) in the U.S. Department of Education.
The OCR examined the way that UH Mānoa handles complaints of sexual harassment from the years of 2010 through 2016. A letter to David Lassner following the examination from the Department of Education writes: "OCR found that the University [of Hawai'i at Mānoa] did not fully comply with the grievance procedures requirements. OCR also identified violations of Title IX and concerns with regard to the University's handling of individual complaints."
However, this should in no way deter you from seeking help from faculty and from other resources offered on campus. UH Mānoa is continuing to update policies, and providing extensive training to faculty, to ensure the best possible handling of cases.
UH Mānoa has worked with OCR to implement a "resolution agreement," which solves every issue that OCR deemed faulty in their investigation. The agreement includes five parts, each with thorough and detailed subcategories which go over UH Mānoa's policies, staff training, climate surveys, recordkeeping, and review of past reports. The University of Hawai'i at Mānoa has already completed most of the requirements outlined by the Department of Education, and will likely complete the last requirement by the end of 2018.
Title IX on campus
UH Mānoa introduced a Title IX office on campus in 2015, and an anonymous climate survey was offered in 2017 at all UH campuses in order to better understand the rates of sexual misconduct and the extent to which students know how to handle these crimes.
According to the climate survey, 9.3 percent of UH Mānoa students, enrolled while on or off campus, reported that they experienced sexual harassment, 9.7 percent reported experiencing stalking, 19.1 percent reported dating or intimate partner violence and 6.3 percent of UH students reported experiencing non-consensual sexual contact.
The survey also showed that many reports were not reported to campus officials, and most students felt that they "did not know" how UH Mānoa administrators would handle a case.
Of the 44,671 students at all UH campuses, 6,311 students took the survey, reflecting a 14.1 percent response rate overall.
The Title IX office is a resource available for students in cases of sexual harassment and assault. The faculty in the office are trained to work with all gender-based crime, which includes sexual violence, sexual harassment, domestic violence, dating violence and stalking.
The office said its utmost priority is always the students' safety, ensuring that students feel comfortable and in control of how they want to proceed in their individual cases.
The Title IX Office understands traumatic crimes like sexual assault are best handled with each student individually, on a case-by-case basis. For example, if a student does not want to take legal action but wants to make sure there is no-contact between themselves and the perpetrator, the Title IX office can and will help.
Uwono wanted to make sure faculty around campus were trained in case a student came to them for help after experiencing sexual assault or other gender-based crime.
"We're people, we're humans. We know that people are not always going to feel comfortable coming straight to our office. They might feel intimidated or scared, and we want people across campus to be trained because they're closer and more familiar with the students."
The Title IX office handles all incidents, both on and off campus, that have any direct impact on campus, which means their number of reports are even higher than the numbers on the Clery Report.
"We take cases even if they occur off-campus… that's why our numbers are actually far larger than the Clery Report," Uwono said.
These high reports are likely due to the fact that UH is helping to handle cases. Students are aware of and are using resources like the Title IX office.
If you have been a victim of sexual assault here at UH Mānoa, go directly to the health center on campus. Even if you do not want to file a police report, saving the evidence can provide you with the option to report later on, if you choose to.
Different facilities, like the Title IX office and the Prevention, Awareness Understanding (PAU) Violence Program, give you the freedom to decide how you personally want to proceed with your own case. Remember you are not alone and there are people who can help.