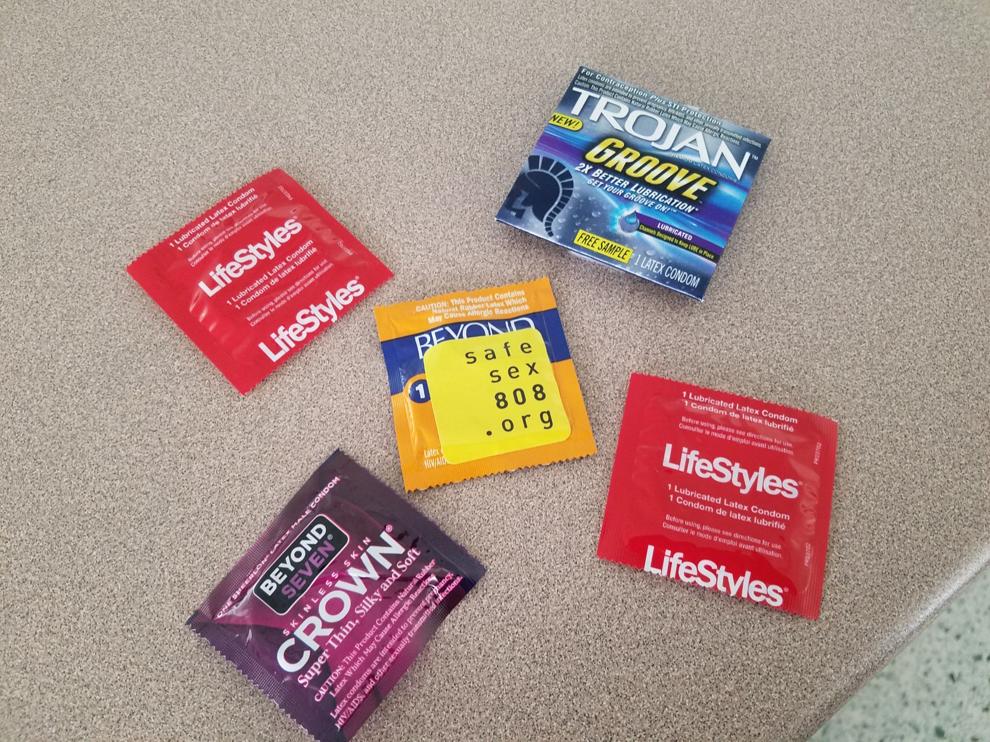 Until this semester, I did not know that you can get sexually transmitted diseases without having sex and that condoms are not the only form of birth control. 
Sex education is an essential part of academic curriculum that must be addressed. Regardless of beliefs and values, students must have access to related resources to improve their understanding of their own and others' sexual health and to stop or prevent dangerous sexual behavior such as risking pregnancy (if unwanted) and STDs. 
In the beginning: The sperm and egg 
The integration of sex education into academic curriculum is fairly recent. According to Planned Parenthood's "History of Sex Education in the U.S.," Dr. Mary Calderone, the medical director for Planned Parenthood Federation of America, founded the Sexuality Information and Education Council of the United States (SIECUS) in 1964 "out of her concern that young people and adults lacked accurate information about sex, sexuality, and sexual health." 
SIECUS then created the National Guidelines Task Force, a panel that produced "a framework within which local communities could design effective curricula and/or evaluate existing programs." This task force formulated the "Guidelines for Comprehensive Sexuality Education," which set a basis for a "large number of sex education programs" that have been "implemented, and evaluated in order to understand which approaches to sex education have the most success."
University of Hawai'i at Mānoa junior Marie-Frances Pagkalinawan believes that sex education is important in starting the conversation around sexual intercourse and its related subjects. 
"I think [sex ed] is a non-traditional type of education [that serves as] a means for [people] to be safe [and] at the same time think it's alright to talk about sex," Pagkalinawan said. "When you study about sex, it's a way to further understand yourself and also others around you."
Despite the existence of sex education, America's youth are not fully benefiting from it. According to the Guttmacher Institute, an organization for sexual and reproductive health and rights, there have been significant declines in adolescent females and males receiving formal instruction about birth control, STDs such as HIV/AIDS, and "saying no to sex" between the years of 2006 and 2010, and from 2011 to 2013. 
Guttmacher also reports that about 57 percent of females and 43 percent of males "received formal instruction about contraception before they first had sex," and "46% of females and 31% of males received instruction about where to get birth control." 
Issues regarding sexual education also lie with how the act of sex is perceived. Open discussion of sex is considered taboo in contemporary society for various reasons, including religious and moral values and media portrayal of sex. The environment in which sexual education should be taught is also up for debate, as some may prefer sex education to be discussed in the home, while others may believe it is the school's responsibility to teach students about sexual intercourse. 
Enter the 'Virgin Mary'
Until this semester, sexual education was not a part of my academic life. I graduated from Sacred Hearts Academy, a Catholic all-girls institution in spring 2017. In Catholicism, sexual intercourse is an act meant for a man and his wife as a means of love and procreation. Sex before marriage is considered a sin. For this reason, the only exposure to sexual education I had while at Sacred Hearts was during my sophomore year, in which I learned the following: 
Abstinence is key. 
Sexually transmitted diseases are bad and condoms can prevent them. 
That was it.
I carried this information with me until this semester, when I decided to take Women's Studies/Biology 350: "Sex Differences in the Life Cycle," a class that focuses on "human sex differences, their biological basis and significance; genetic, hormonal, and behavioral determinants of sexual differentiation; biology of gender, sexuality, menopause, and aging." The class also integrates different aspects of sexual education, including sexual identity, sexual violence and other topics such as abortion and miscarriage. 
Taking the class made me realize that while attending Sacred Hearts, I had been taught using "abstinence-only education," or "Teaching Abstinence Until Marriage" (TAUM), a curriculum that, while understandable per the religious views of the school, "threaten[s] fundamental human rights by withholding information about human sexuality and potentially providing medically inaccurate and stigmatizing information," according to the Guttmacher Institution. 
I respect Sacred Hearts Academy and am thankful for both the academic and developmental support I received; however, the lack of comprehensive sex education was disadvantageous. If I did not take WS/BIOL 350, I could have started participating in potentially dangerous activities without having meant to.
As I mentioned, I did not know that you can get STDs, such as scabies and pediculosis pubis (or crabs), without having sex. I also did not know that most new global infections of HIV occur during heterosexual sex. 
Now, I know what birth control method would work best for me and have a better idea of how I can keep myself and my boyfriend safe in terms of sexual wellness and health. While I am glad to be aware now, it is appalling that I am only learning these concepts in college. 
'Let's talk about sex, baby' 
It is unrealistic to believe that students taught using the TAUM curriculum will always practice abstinence. Even if students continue to practice abstinence, it does not mean their future partner(s) will also practice it or have the same sexual values as they do. Students should be given comprehensive sexual education so that they are aware of what choices they can make and the consequences that could follow. Students should also be given access to birth control and STD testing, if not at least made aware of where they can access them. 
Integrating the topic of sex into academic curriculum is not easy. In my case, religious values prevented me from learning important details. In other cases, misrepresentations of sex as seen through the media or personal views may cause uneasiness or avoidance of sexual education. 
The first step in overcoming this gap in sexual education is to start the conversation about how it can be integrated into school curricula without disrupting one's personal, religious or moral views. 
Pagkalinawan, who is also taking WS/BIOL 350, suggests that sex education should be taught from an objective standpoint in order to respect other perspectives. 
"Take it in an objective way - see [sex ed] as a form of common nature in people, rather than perceiving it as something odd [or]  alien-like," Pagkalinawan said. "For example, a good way to make people open [to] sex is to explain the historical and scientific facts that happened within society that involves sex. This way, it widens people's understanding that sex is more than what you see on porn sites or other social media platforms; rather [it is] something meaningful, interesting, fascinating and worth questioning."