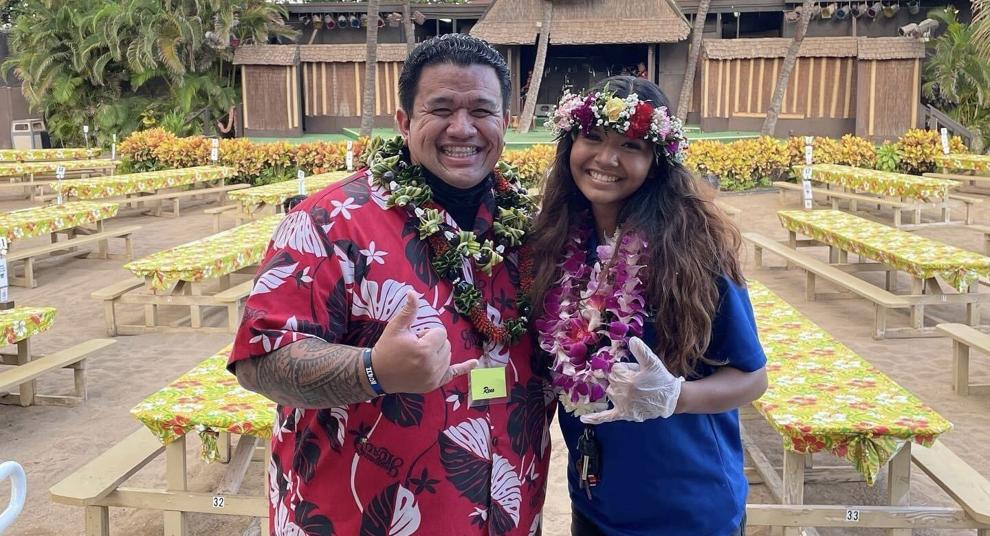 During a fifteen-year-old girl's first day having a job, she's tasked with providing shell leis to tourists as they walk onto the site. She does as she's told, placing the flimsy shell lei on an older man's shoulders with a soft smile and a proud "Aloha!"
Looking down at her, a loud chuckle emits from him before he turns back to his friends, laughing, "Look! I just got lei-d!" A seemingly harmless joke many tourists make in Hawai'i, making a minor feel uncomfortable at her workplace. 
But it's not just one tourist who makes this joke. It's dozens of tourists every week making the same joke to many young girls. These are the same tourists who then ask female hula dancers for a photo so they can put their hands on them.
Pre-pandemic tourists treated many workers terribly, but during the COVID-19 pandemic, it seems as though entitlement in tourism has risen. While tourism is supporting much of the economy in Hawai'i, that does not mean it is good for the livelihood and health of locals and Native Hawaiians. The entitlement of some tourists drives them to abuse workers.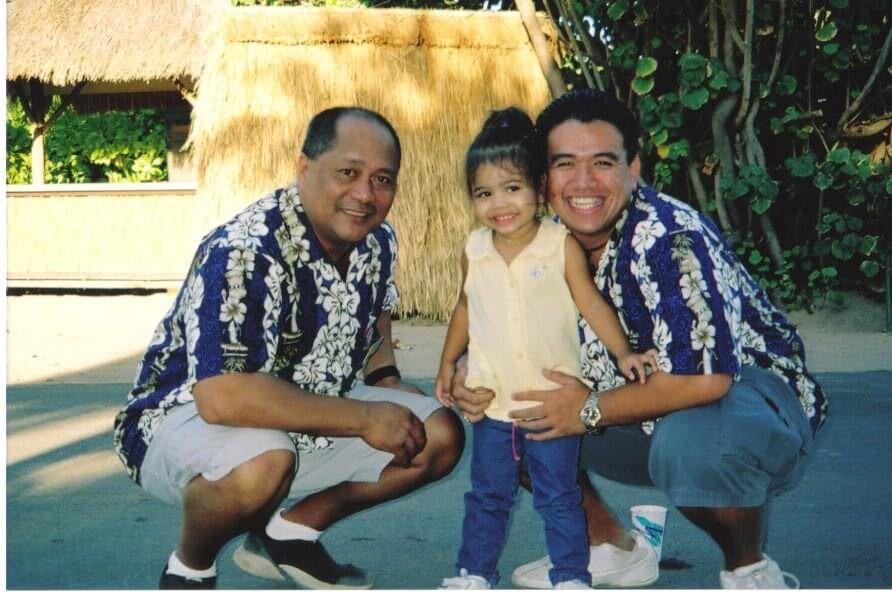 According to the Hawai'i Department of Tourism, O'ahu saw a total of 369,870 visitors in August, whereas in January only 78,967 visitors flew into the islands. This was due to the changing of local policies, loosening restrictions regarding travel to the islands as well as the rising need of a "paradise vacation" for many tourists. In the span of six months, the amount of tourists entering O'ahu grew about four times over while COVID-19 cases continued to rise, at an average of 743 cases everyday.
During my time as a photographer at a lūʻau attraction, it became a daily occurence to be screamed at and told vulgar statements by unhappy tourists just because I told them they couldn't take a photo with a certain hula dancer. "Well, I paid a thousand dollars to be here, so you better let me do whatever I want!" still rings in my head to this day. 
My mother, who worked as a bar manager in the tourism industry for much of my childhood, said she has been cussed out, screamed at and even had drinks thrown toward her.
Mask wearing and social distancing is also a problem for many tourists coming in from states with fewer restrictions. They express that it's unfair to follow COVID-19 protocols while on vacation. While at work, I witnessed a hula dancer decline a tourist's request to take her mask off for a photo with them, but the tourist was very adamant about them removing their mask until the dancer told them they were pregnant. The lack of respect to wear their own mask is issue enough, but bothering a worker about their mask until they tell you about their personal health is on another level.
The City and County of Honolulu Proclamation and Emergency Order No. 2021-13, published in September, stated that outdoor gatherings couldn't have more than 25 people present, but that "professionally" run events were allowed. This means that locals weren't allowed to have wedding ceremonies with 25 people in their family at the beach, but tourist locations were able to allow about 600 tourists onto their sites with little to no social distancing or mask-wearing. 
"Working at a tourism location was a challenge because there was continual social distancing issue with the guests as well as the mask wearing policy," Suzanne Golbritcht, a former on-site medic for several tourist locations, stated. "Some people would complain that their home states didn't have these regulations so it was a challenge to show them that the laws in Hawai'i were different than their own states."
The abuse that many locals experience from working in the tourism industry is an issue that continues to grow. In her book "Lovely Hula Hands," Haunani-Kay Trask, founding Director of Hawaiian Studies at UH Mānoa and Hawaiian Activist, stated that tourism is the prostitution of Hawaiian culture. This statement reigns true now more than ever. 
Tourists can't completely be blamed for the overcrowding at these hotels and attractions. I think it's important to encourage the locals in charge of these places to enforce COVID safety. We all are rushing to get back to how things were pre-pandemic, but we can't get there if no one is following these safety protocols. All it takes is one COVID cluster for your businesses to get shut down once again; let's lessen our numbers and choose public health over profits.