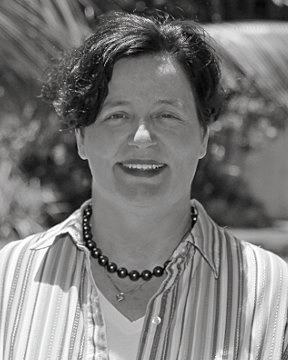 Honors 333: Engagement in Scholarly Research (HON 333) is a University of Hawai'i at Mānoa course that is changing the traditional college curriculum. A pivot from fact-based, lecture-style instruction to experience-based learning and reflection (known as experiential learning), the class teaches students to care for and facilitate their own education – a core methodology all classes should adopt.  
What is experiential learning?
"Experiential learning is lived practice," professor of HON 333, Faculty Specialist and Academic Advisor for UHM's Honors Program, Dr. Siobhán Ní Dhonacha, said. The course "relates the objective and the subjective aspects of learning," she continued. 
The Association for Experiential Education (AEE) notes experiential learning as a way in which "educators purposefully engage with learners in direct experience and focused reflection in order to increase knowledge, develop skills, clarify values, and develop people's capacity to contribute to their communities."
A list of principles on the AEE website further describes the experiential pedagogy and its goals.
"Learners are engaged intellectually, emotionally, socially, soulfully and/or physically. This involvement produces a perception that the learning task is authentic. The results of the learning are personal and form the basis for future experience and learning."
Class setup
Primarily an online class (with some face-to-face components such as an in-class final presentation), HON 333 students participate in engagement activities such as paid or unpaid internships, service learning or research. Students submit written responses to directed content, reflecting on what they learn independently. This creates a digital cohort. Peers listen to one another's progress, cultivating interdisciplinary respect. Students share their own growth – professionally, academically and personally.
As Ní Dhonacha stated, there is a balance between objective,fact-driven knowledge and subjective, qualitative analysis of one's own emotions. 
"Students can be both efficient and caring," Ní Dhonacha said. "...[I]nnovation lives in the middle." 
A pre-medical student, Gabriella Jelffs is a former student of HON 333. She shadowed a doctor at Kaiser Hospital for the internship portion of the class. 
"After taking this class, I feel I have more control over my own learning, making it easier to learn in general," Jelffs said.
In line with the principles of the AEE, HON 333 allows learning to take on a new, holistic definition for students. It is not only what is taught from text that serves as the marrow of the class, it is what is experienced, grasped and communicated that makes up the course. The students drive the content and their own intellectual integrity. 
Why this approach is needed throughout UH
UHM works to be as academically efficient and diverse as its student population. Initiatives such as 15 to Finish encourage students to graduate on time (within four years). "What If" journeys on STAR, the university's registration platform, give students the ability to hypothetically try on a major. They can see what classes they would need and the length of time it would take to complete different pathways. 
Professors range in pedagogical styles, varying in their merit and ability to inspire student growth. However, HON 333 offers a systematic benchmark for unifying the way students are taught to care about their individual learning. 
When asked if experiential learning should be adopted in other UH courses, Jelffs responded, "Before taking this class, I had not realized how much I could actually learn from volunteering; it was only after keeping a journal, and being forced to think about what I'd done, and what it meant, that it became clear. If
students with other majors took this type of class, they would be able to learn more about learning and themselves, which is generally very important."
A critique to HON 333's approach is that, so far, it is only offered in the online version and for UHM Honors Program students. The online component of the class gives access to more time than in-person 75-minute lectures do. Limiting the opportunity to honors students does not stand as a good litmus test for applicability of the program to the entire student population. Not every student may benefit from online classes, the necessitation of internship or research work and peer communities.
The strongest aspect of HON 333 is its promotion of self-reflection on one's own learning. Regardless of the major, year or interests of a student, this course encourages students to find confidence in their own abilities as lifelong learners, making them aware of their undergraduate education on a deeper, more integrated level. 
Not every course can nor should be exactly like HON 333, but teaching students to care about their learning using principles derived from experiential learning is a necessary step in improving education in an increasingly complex, information-saturated world.