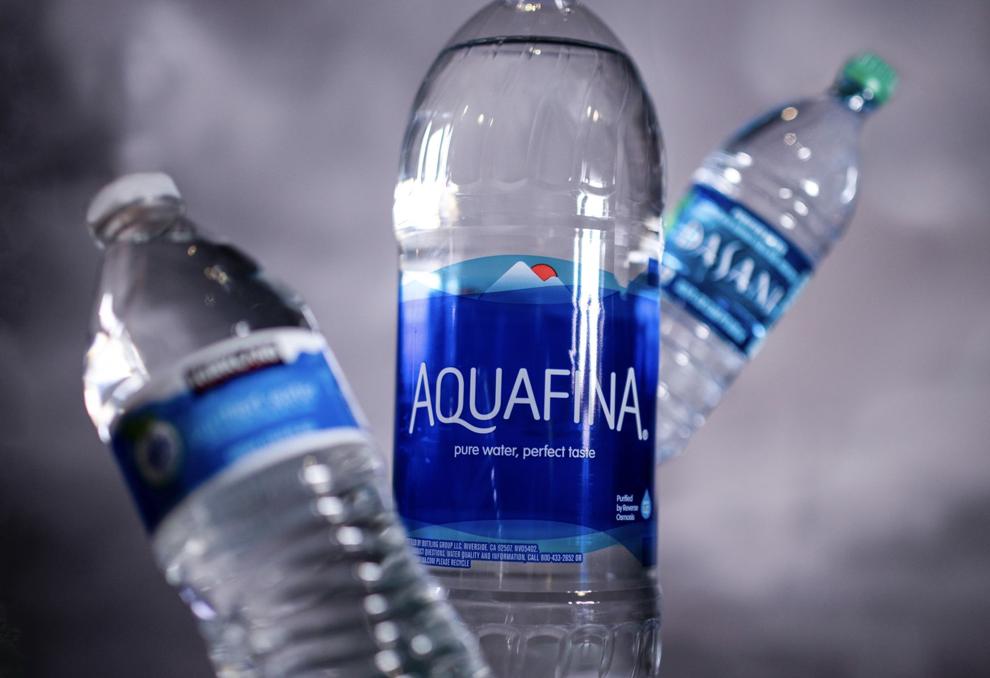 As word began to spread on Monday, August 20 that Hurricane Lane was on its way to the Hawaiian islands, a great sense of urgency began to set in. I first heard of the hurricane from a friend and then again from a few people in my classes.
Later that night, I found myself scrolling for hours reading every article I could find about how dangerous and terrifying Lane was. I even found myself looking at Hurricane Lane memes in attempt to calm my nerves.
Governor David Ige urged residents to stock up on fourteen days worth of food and water.
The following day, my roommate and I began to stock up on supplies. We went to Long's Drugs for little things; like portable chargers and matches, and bought two massive crates of water from Walmart, along with Vitamin Water and brownies. Both stores were packed to the brim with hurricane shoppers just like us.
The total on our receipt was as sky high as our fears. We paid about $10 more for water bottles during this time of panic than we would have had to during our usual grocery runs.
Hiking up prices is common during natural disasters. Andre Alers, who recently moved from Bronx, New York to Honolulu, was shopping at the Kaka'ako Whole Foods store, when he noticed they were charging nearly $24 for a case of water. He snapped a photo and shared it on Instagram under the hashtag "price gouging."
Alers was one of many who shared examples of high-priced goods during Lane via social media and the internet.
"I feel like that's a criminal act and certainly not very Aloha. Instead of being a good neighbor and helping the community, they took a potential disaster as cash-grab at people's expense. To be fair, I don't know how much one bottle of water costs but typically, when you buy in bulk, the cost goes down per unit," he said.
Price gouging is raising the cost of resources after an emergency has been declared and revolves around the simple, economic concept of supply and demand. The concept to me and those like Alers, seem morally wrong.
But is it always price gouging?
If price gouging was taking place, the Better Business Bureau (BBB) would know. It received complaints throughout the year, and also during natural disasters.
BBB Marketplace Manager Jason Kama said he noticed an increase in the number of reports coming in during the Hurricane Lane period. The company looked into all the reports but none of the businesses committed any crime. The actual costs did not change.
"There haven't been any incidents that have been reported to us that have been actual price gouging," Kama said.
The reason customers feel like they are paying more for items during the hurricane season is because the cheapest brands run out first at stores, especially when people buy in bulk.
Kama explained when everyone is rushing out to buy water bottles, usually the more expensive brands no one really notices are the ones left over if they make it to the store later than everyone else.
More expensive brands of water usually are not sold in bulk, but, when they are, the prices come as a surprise; which can be mistaken for price gouging.
Is it legal?
The price gouging trend is not new. When news got out of Hurricane Harvey in Texas last year, some businesses allegedly began hiking their prices way up. According to Business Insider, who spoke to the Texas Attorney General's office, one store charged $99 for a case of water and $20 for a gallon of gas.
Amping up the cost of supplies before a natural disaster is not only morally wrong, but illegal in the state of Hawai'i.
The law states: "There shall be prohibited any increase in the selling price of any commodity, whether at the retail or wholesale level, in the area that is the subject of the proclamation or the severe weather warning."
If stores are caught raising the prices of water, food, gas or other supplies during a state of emergency, these businesses can be charged with committing "unfair or deceptive" acts. Stores can face fines between $500 to $10,000.
Being ethical
Carol Ai May, vice president of City Mill, feels strongly about doing the right thing for the community and did not raise its prices during Lane preparations.
"We would never increase prices during a time of emergency. We don't arbitrarily raise prices but only do so when our vendors raise their prices to us and, often times, we don't even raise our prices but absorb the costs. We don't increase or decrease prices tied to events like shortages or hurricanes," Ai May said.
She thinks it is important for other businesses to support their communities in the same way.
"We work hard to be a company with utmost integrity. We are a Kama'aina family-owned and operated company, doing business in Hawaii for 119 years and Hawai'i is our home and our customers are our friends and neighbors. We need to support each other all the time," she said.
Fortunately, Hawai'i was not affected by Hurricane Lane the way it was forecasted to. In the future, if you feel like you're being charged more than usual at a store for anything while preparing for a natural disaster, keep the receipt. Although the process may be difficult, reporting it to the BBB or the state's Office of Consumer Protection can help to prevent potential deception in the future.