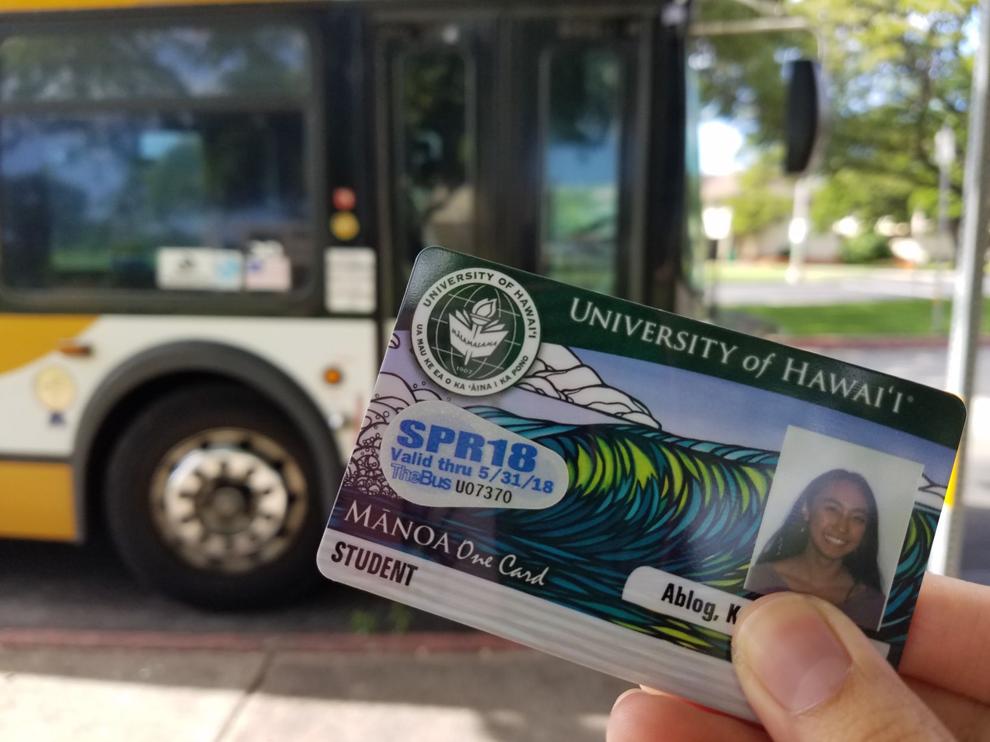 Effective January 1, 2018, TheBus fare increased  from $2.50 to $2.75. The "UPASS," a University of Hawai'i at Mānoa–issued semester pass that allows students to use the public transportation service free of fare, eases the financial concerns for commuting students and is convenient in times when personal vehicles or walking are not feasible. 
Upping the charge
In addition to the increase in adult one-way rides, adult one-day passes are now $5.50 instead of $5, and monthly adult and senior citizen passes now cost $70.
Higher prices can raise financial concerns for college students who use the bus as their main mode of transportation. In such cases, the UPASS is a clear way to save money on commuting for a semester.  
Pay once, stay fare-free 
Established by the Associated Students of the University of Hawai'i in 2009, the UPASS is a sticker placed on a University of Hawai'i ID card allowing students to utilize the city bus for a semester (not including the summer session) without paying the fare for each ride.
The UPASS can be picked up at the beginning of each term. 
Undergraduate senior Anna Peterson, despite having a car, still utilizes her UPASS for its many benefits. 
"I used it everyday before I had a car. Now I only use it if I don't have $5 cash for the parking fee," Peterson said. "One of the benefits of having  [the UPASS] is that I can use my paycheck for more important things, like food or rent."
Why take a pass on the UPASS?
Students do not need to use the UPASS. There are other forms of transportation to and from campus such as driving, Uber and walking. However, the UPASS is included in the Transportation Fee, which is paid every semester in tuition – even if you are not using it. 
Undergraduate freshman Adriana Choi believes that, regardless of the cost, it is wise to use the UPASS.
"[I]t's included in my tuition, might as well use it," Choi said. 
Purchasing the one-day or monthly bus passes or paying for the one-way fare is more costly in the long run, as opposed to paying the $50 lump sum each semester. 
A matter of convenience 
Whether or not the UPASS is useful depends on the circumstances of each student. Students who do not drive, lack access to a car or want to save money on transportation can find solace in the UPASS.  
There are no consequences for not using the UPASS.
Students should use the UPASS because its cost is included in tuition. If students opt to pay for bus fares instead, they will not only be spending more money for those rides but also be paying $50 for something that they do not use.