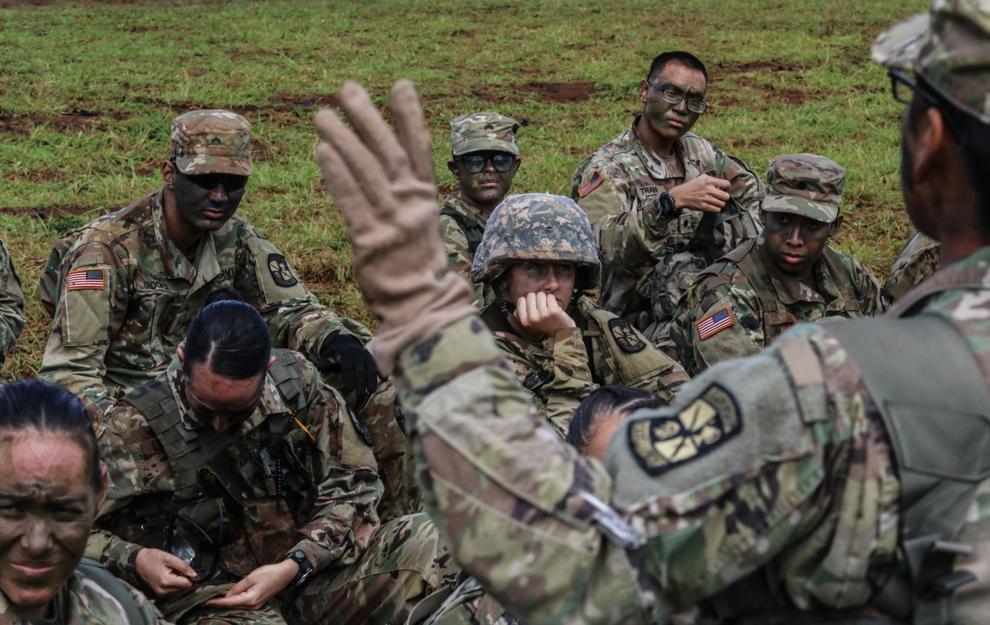 Superlab is more than just a typical day for the Army Reserve Officers' Training Corps (ROTC) cadets.
The event started early at 5:30 a.m. on Feb. 29 at Schofield Barracks, heading right into the first training event just off of the Lightning Academy. There are two locations used throughout the day: the East Range (ER) and the Qualification Training Range (QTR). Two companies, Alpha and Bravo, took turns in three different phases. Alpha Company started with land navigation at the ER while Bravo Company shot rifles at the QTR.
One major training event is land navigation, where cadets find 'points' out in the wild using an 8-digit grid coordinate, map, compass and protractor. At the QTR the cadets first zero M4A1 rifles then go to a qualifying range with pop-up targets for the second major training event.