Waikīkī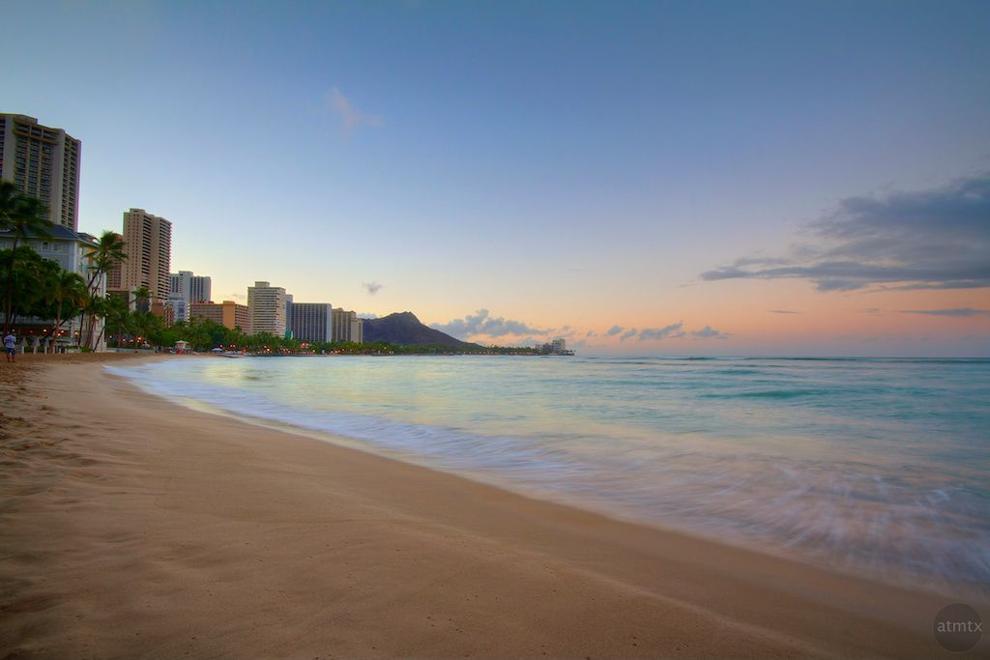 With numerous hotels and resorts, Waikīkī caters to its tourists with traditional Hawaiian music and dance, surfing lessons and many different entertainment facilities, such as the Waikīkī Aquarium and the Honolulu Zoo. Waikīkī is a short distance from other island jewels, such as Diamond Head and Ala Moana Center. One can visit the sandy shores at any hour of the day, whether it be during the morning for an early jog, the afternoon for a volleyball game or the evening for a barbecue and romantic walk on the beach.
Bellows Field Beach Park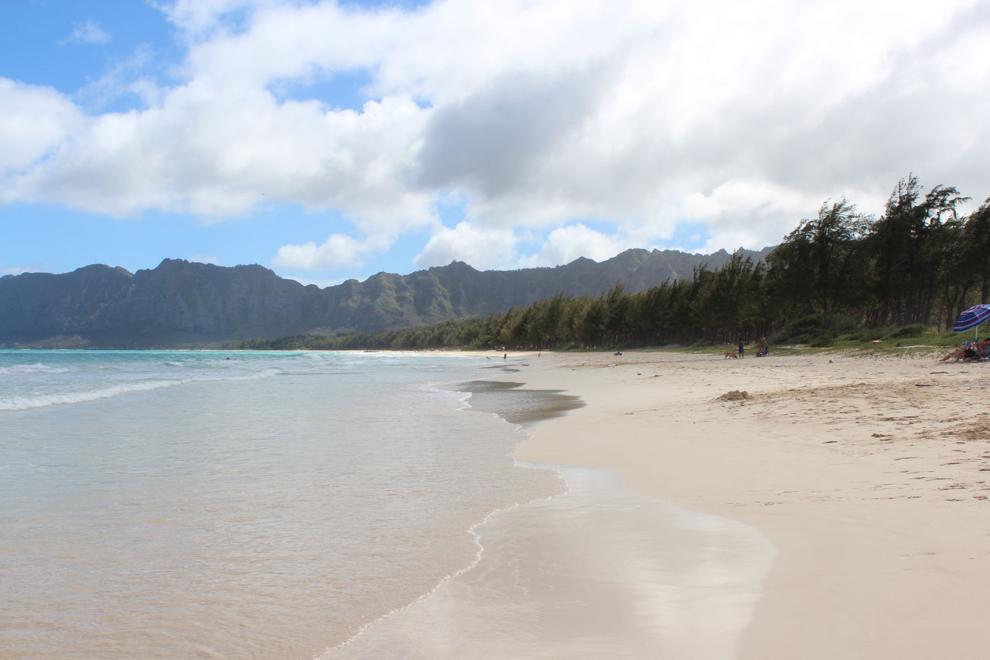 If an endless chatter of traffic and bustling pedestrians is not your definition of relaxation, then you might just be suited for Bellows Field Beach Park in Waimānalo. With a 4.5 out of 5 rating on websites such a Yelp and TripAdvisor, Bellows is ideal for those who prefer solitude, lying under an umbrella dozing off to the sounds of the ocean. Bellows also has shallow waters that are ideal for beginner swimmers. Permits are required for camping, but the relaxing atmosphere and lack of tourists on weekdays make it worthwhile.
Sunset Beach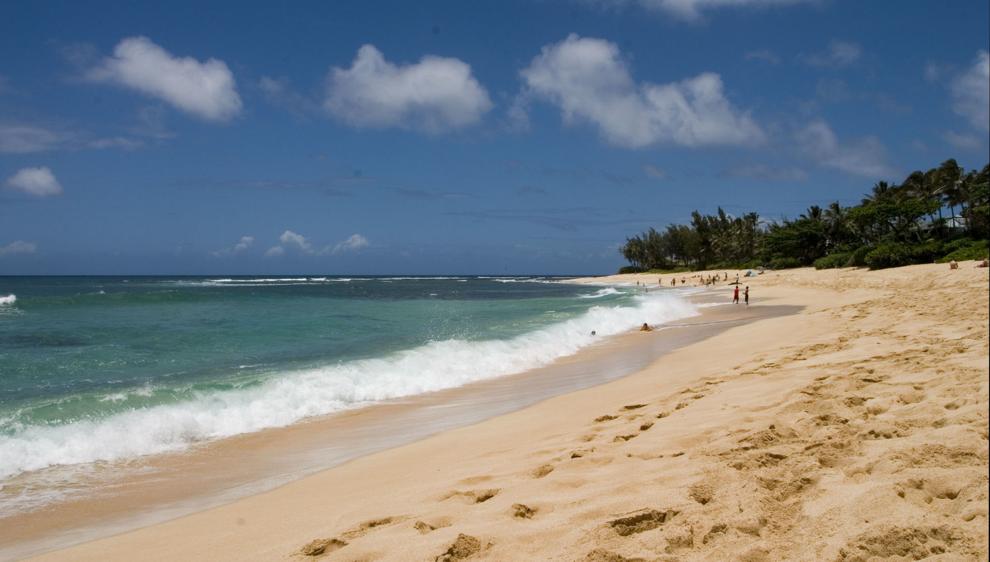 Located on O'ahu's north shore, Sunset Beach's tourism rates are higher than Bellows, but its remote location and considerable distance from the city make it a great spot to spend some quality time with family and friends. Despite its perks, Sunset Beach is also quite dangerous for the unprepared. At its roughest, the waves of Sunset Beach can reach up to 30 feet in height, making casual swimming almost impossible. However, these gigantic waves are a boon to surfers who love to ride in the face of danger. Sunset Beach is one of three beaches on O'ahu that host the legendary Triple Crown of Surfing contest.
Hanauma Bay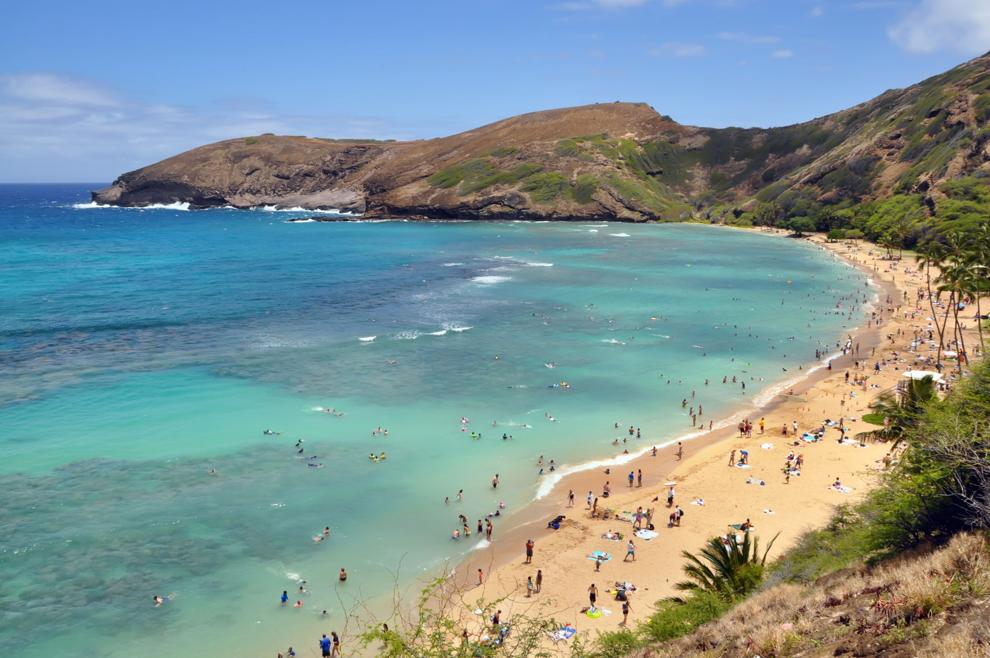 Known as one of O'ahu's most famous snorkeling spots, Hanauma Bay has been considered one of the state's gems for many years. Hawaiian royalty would visit the bay to go fishing during the nineteenth century. Hanauma Bay gets its name from the Hawaiian words "hana" and "uma." "Hana" means bay and "uma" means curved, which is a reference to the bay's curved shape. Those wishing to snorkel can visit the bay every day besides Tuesday, from 6 a.m. to 6 p.m., at a price of $7.50 per person. Aside from snorkeling, Hanauma Bay's staff works to educate visitors on the importance of conserving marine life not just in the bay, but around the world, making it an ideal spot for aspiring biologists.