You have just survived years of college, but the closer you get to the end mark, the closer you are to the real world. Here are some words of wisdom from people who have recently been through it. 
---

Kaitlyn Iwashita
English and History Major 
Graduated Spring 2016
What graduation was like
Because I had concrete plans after graduation, the end of my undergraduate career felt much like the end of a normal spring semester. Rather than take summer courses or volunteer at a courthouse, however, I spent my Summer 2016 on vacation and taking some time off from work and school. I found that taking this time to recuperate and rejuvenate was essential to my mental health, as I didn't want to enter law school already burnt out from four years of undergrad that I tackled straight out of high school.
What she was feeling
I was mainly feeling excited for law school, but I also felt an inexplicable sadness and feeling of emptiness. Sadness in the sense that I missed the field of study and atmosphere of undergrad, and emptiness because I knew I would be flung into a whole new environment that I was not familiar with.
What she's doing now
I am currently a first-year law student at the William S. Richardson School of Law. I will be interning at the Hawai'i Circuit Courthouse in the criminal division this summer, and after I graduate I hope to become a public defender.
What expectations she had for after graduation
I had expected everything to fall into place after graduation. For as long as I can remember, I have wanted to attend law school, so I thought I would suddenly feel fulfilled in all aspects of my life – boy, was I wrong. Getting into law school and beginning my coursework for it didn't fulfill me in the way I thought it would — but, to be clear, it has satisfied me in many ways — and I found myself struggling to latch myself to a new long-term goal all throughout my first semester.
Advice for the newest class of graduates
The best piece of advice I could give to a new grad would be to focus on the now while simultaneously planning ahead for the future. One of the law professors, Professor Ken Lawson, gave a speech to my entering class during orientation and he told us that in the past he was so "stuck on getting 'here'," but "here" never comes. You're always reaching for a goal and you're building up all this anticipation for it, all this hype, but ultimately there are many other aspects of life that are important, so when you finally reach that goal, you may not feel as complete or in the same way as you thought you would. 
---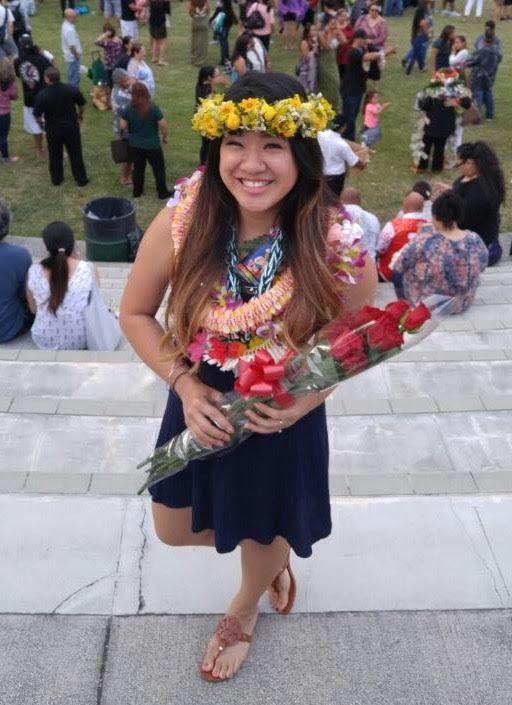 Katie Yoshida
Education Major 
Graduated Spring 2016
What she was feeling
I felt very blessed from the beginning, to be teaching at my school. I've been able to work with amazing coworkers and administration, who have my back and are always teaching me new things. This job has made me brave and taught me to have confidence in teaching.  
What she's doing now
Currently, I am a part time elementary PE teacher and I tutor part time as well. My PE job also includes classroom support for teachers, advising junior police officers (jpo) and advising student council. 
What expectations she had for after graduation
I never expected that I would be working part time so that definitely changed my post-grad expectations. I thought I would easily find a full time teaching position, but there was a lot more to it. Teaching is definitely one of those professions where people want teachers with experience, but make it difficult for new teachers to get the experience they need. Again, finding a teaching job in the DOE is being in the right place at the right time.
Advice for the newest class of graduates
It'll be very easy to want to relax after graduation and not work for a while and that's a good thing, but don't relax for too long. With teaching, any position you can get goes toward your resume, teaching portfolio and overall teaching experience. If you are hoping to get hired at your student teaching school, try to work as a summer school teacher so the principal and vice principal can see you teach on your own. Don't be afraid to introduce yourself to administration and other teachers because it shows them that you can be taken seriously. Finally, cherish the time with your student teaching class. I was so sad to leave my students. I came back to visit a few times before graduation and even after. Those students left a mark on me and I believe they made me into the teacher I am today. Don't worry about what others think. Some people may find the perfect fit job before you, but believe me the right job is worth waiting for.