The Wahine finished strong with a 9-5 win over Long Beach State to finish their series at the Duke Kahanamoku Aquatic Complex.
The Wahine put out an impressive offensive attack under the Mānoa sun, racking up a total of 29 shots on goal and a .310 shot percentage. Among the Wahine, Lucia Gomez de la Puenta proved to be the heart of the offense with a stat line of five shots for three goals and four assists accounting for seven of the Wahine's nine points.
The Beach got the match started with a quick first point against the 'Bows. From there, the Wahine matched the Beach shot for shot until a Beach turnover mid way through the final minute led to a goal by freshman attacker Lara Luka with an assist from Gomez de la Puenta. That last minute score would put the Wahine ahead of the Beach 3-2 at the end of the first.
The Wahine got right back into action when Gomez de la Puenta found the back of the net for the second time of the night early in the sixth minute of the second quarter. Gomez de la Puenta's goal in the second was assisted by an Ann Inoue pass with the Beach down a player in a power play situation.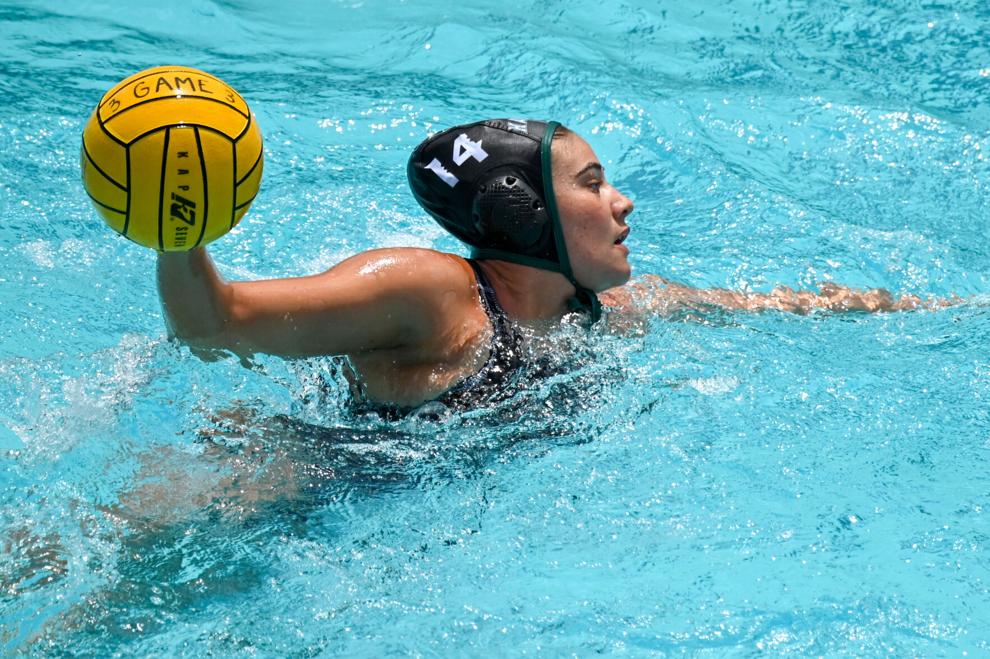 The Wahine continued to capitalize on power plays with another goal, this time scored by Carmen Baringo again early in the sixth minute of the third quarter. Later, with 1:45 left in the third quarter, Lalelei Mata'afa netted herself a goal thanks to an assist from Gomez de la Puenta on yet another power play.
Gomez de la Puenta started off the final quarter denting the twine for her third and final goal of the night. Late in the fourth, Baringo found the net for her second of the game to put Hawaiʻi up 8-5 with 2:24 left in the game. Finally, Luka put the game on ice, lofting the Wahine to a four-point, 9-5 lead.   
The Wahine improved to 3-1 on the season and boast an impressive .750 win percentage so far this season. They will now go on the road to face the unranked Gauchos of Santa Barbara next weekend at 9 a.m. HST.