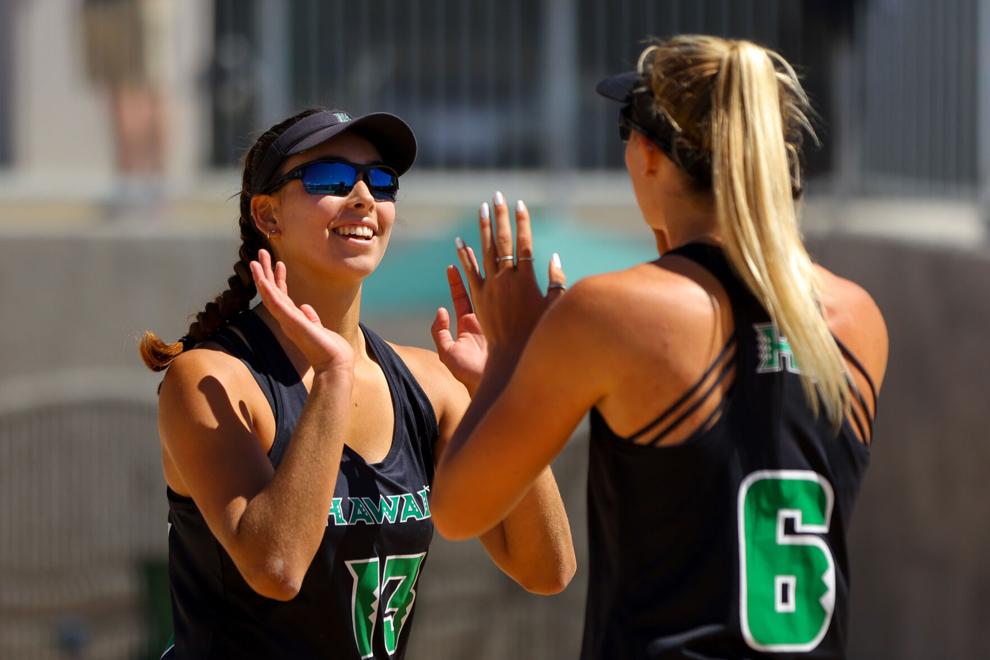 After splitting their first four matches on the mainland, the no. 10 BeachBows headed down to San Luis Obispo and went 3-2 in their five matches in The Challenge. 
Day one consisted of the 'Bows sweeping both UC-Davis and CSUN five-to-nothing to start up a winning streak for UH. A win against CSU-Bakersfield gave Hawaii a four-match winning streak, however the 'Bows dropped two close matches to nationally ranked Long Beach State and Cal Poly, 2-3 each. 
In their third matchup of the season against UC-Davis, Hawaii kept their winning ways sweeping them 5-0. In three of the five sets, Hawaii's pairings would also sweep the Aggies with Pani Napoleon and Jaime Santer having a disrespectful 21-9 and 21-11 match win.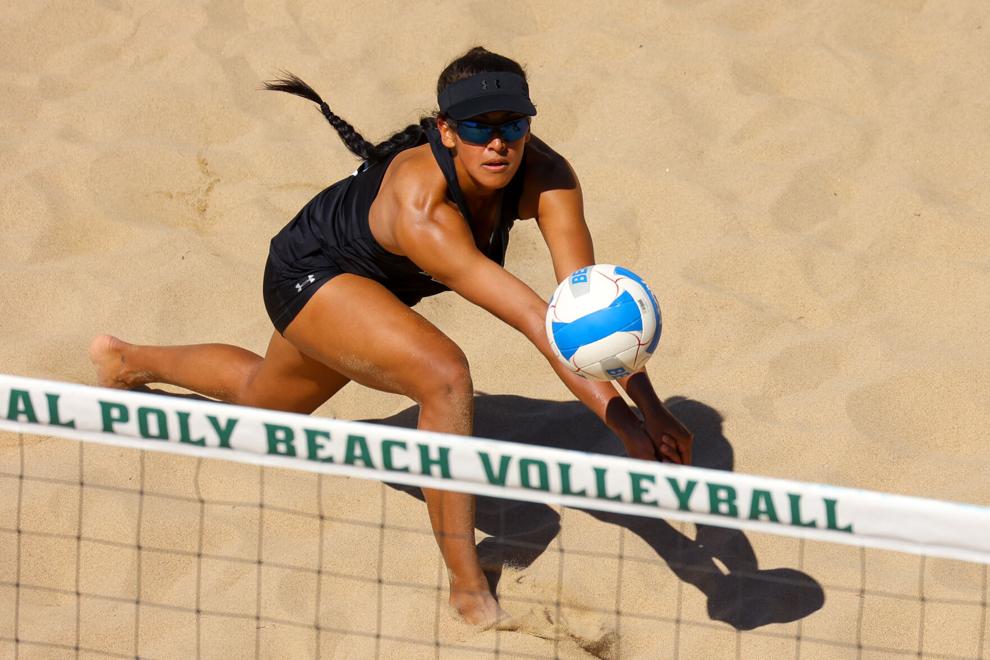 UH breezed by CSUN in dominant fashion, sweeping every single set against the Matadors in the second match of the day. Harlee Kekauoha and Lea Kruse would crush their matchup winning 21-15 and 21-5. 
Day two started out against CSU-Bakersfield where the BeachBows went 4-1 in their win against the Roadrunners. Napoleon and Santer once again dominated in an impressive 21-6, 21-9 win. 
Hawaii's four match winning streak wouldn't hold up though, as they ran into Long Beach State and would lose by one set for their first loss in The Challenge. The Beach started out 2-0, with Hawaii winning the next two sets to make it coles. Brooke Van Sickle and Amber Igiede had all the pressure on them, and unfortunately dropped their third set and the Beach clinched a win.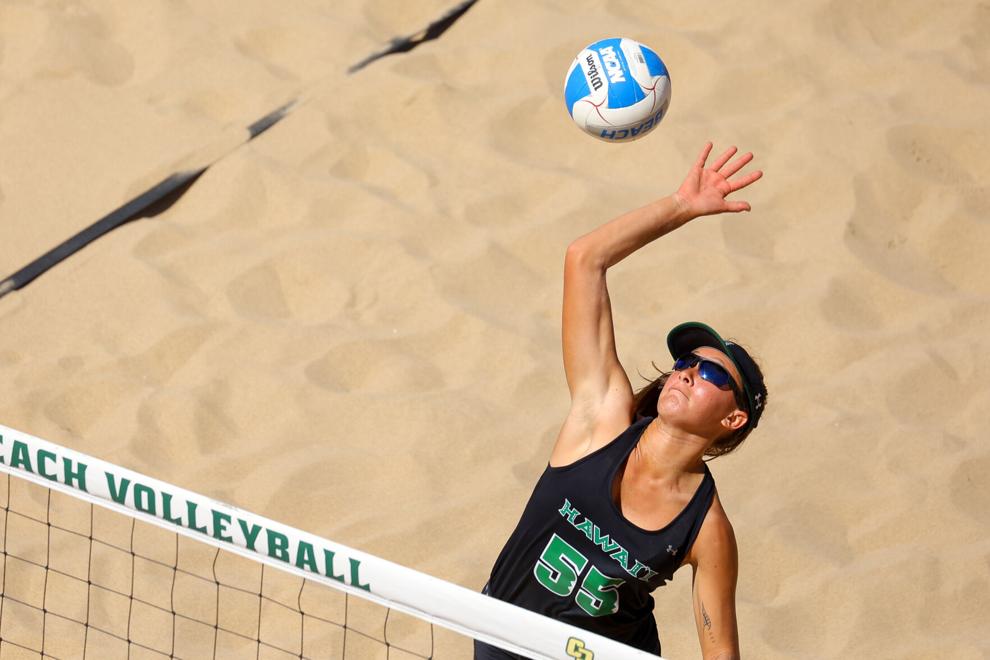 In the tournament finale, the 'Bows would fall in similar fashion to the hosts Cal Poly 3-2, just under different circumstances. In contrast to Long Beach State, Cal Poly won their first three sets to clinch a victory against Hawaii before the 'Bows won the final two sets of the day. Despite the two losses, Napoleon and Santer capped off their day going a perfect 3-0 in the one of two winning sets against Cal Poly. 
The Rainbow Wahine will return to the islands in preparation for their first home matches of the year hosting Long Beach State at the T.C. Ching Beach Volleyball Courts. The revenge match will take place on Thursday, April 1st before their doubleheader of Saturday, April 3rd.