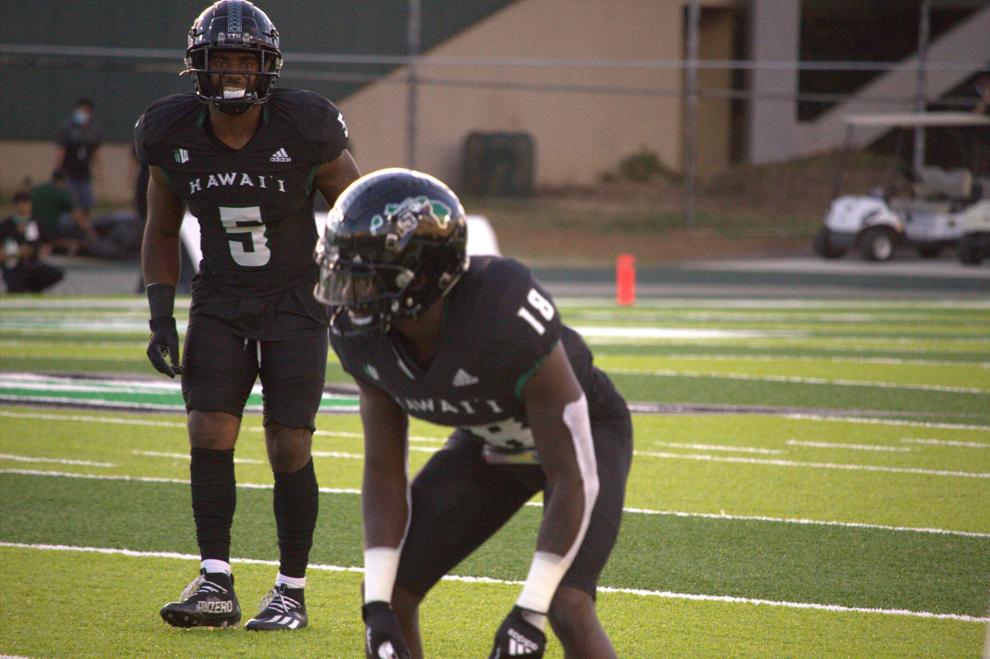 The Rainbow Warriors football team struggled on the road Saturday night, ending their night at Reser Stadium with a 45–20 loss to Oregon State University, their second loss of the season.
Chevan Cordeiro put the Hawai'i offense on his back, leading the 'Bows in both passing and rushing. Despite having 366 yards in the air and 48 on the ground, Cordeiro had as many touchdowns as interceptions with two each.
Calvin Turner and Nick Mardner both went over 100 receiving yards on the day and were the only players to reach the end zone for Hawai'i. Turner was the 'Bows top option in the red zone, accounting for three of Hawai'i's four total touchdowns, one through the air and two on the ground.
The Hawaiʻi defense collapsed and had their worst outing of the season, allowing a season-high 45 points and 558 yards of total offense. The Beavers were able to control the clock, taking the 'Bows defense for 256 rushing yards and 56.7% of possession time. The lone bright spot for the Hawaiʻi defense was defensive lineman Justus Tavai forcing a fumble from Oregon State tailback B.J. Baylor.
The Hawaiʻi secondary was picked apart by Beavers quarterback Chance Nolan, who nearly went through the entire first half without an incompletion. Hawai'i's pass defense allowed a total of 302 yards and two touchdowns on a 72% completion percentage on the night.
Hawaiʻi also saw one of their best defensive players in linebacker Darius Muasau ejected late in the third quarter on a targeting call, a big blow as they will lose him in the first half of their next game as well.
After a crushing loss in Corvallis, the 'Bows drop to 1–2 on the season. They will return home to host the defending Mountain West Conference champion San Jose State on Sept. 18 at 6:30 p.m. HST. The game will be televised on Fox Sports 1 as well as broadcast on the ESPN Honolulu radio station.