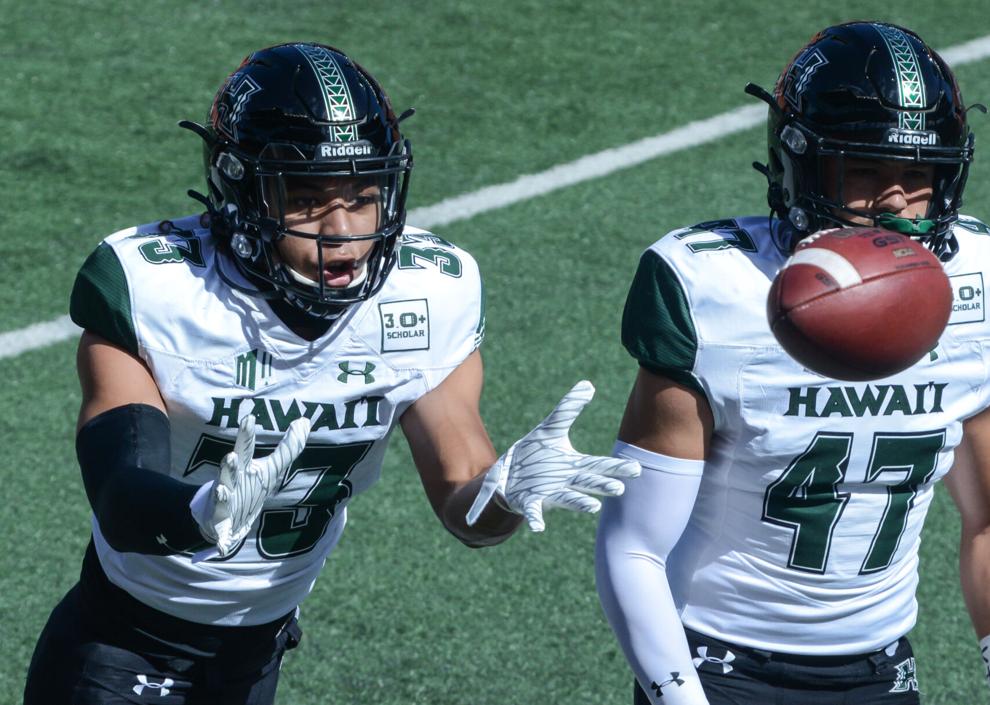 In their season opener on Saturday, the 'Bows were beat 44–10 by the Bruins of UCLA at the Rose Bowl. Hawai'i struggled at all three facets of the game, which led to a 31–3 deficit for them at halftime.
The 'Bows run defense was gashed for 254 rushing yards and four touchdowns, most of which came behind UCLA running back Zach Charbonnet. Charbonnet, the Bruins' leading rusher, had an average of 17.7 yards per carry, which revealed  a susceptibility to the "big play" for the Hawai'i defense. The one shining star on the defensive side for Hawai'i was junior defensive lineman Jonah Laulu, who recorded two sacks in the game.
On the other side of the ball, the 'Bows had no traction running the football , only gaining a total of 26 yards on the ground. Because Hawai'i coach Todd Graham's offenses have been historically centered around the ability to run the football, the offense never found much success, and were outgained by UCLA 402 to 246 yards.
Instead, the 'Bows leaned heavily on quarterback Chevan Cordeiro, who attempted 47 passes and threw for 89% of the team's total offensive yardage. Cordeiro also accounted for the only Hawai'i touchdown of the game on a one yard pass to tight end Caleb Phillips in the third quarter.
Cordeiro also saw his share of struggles, throwing for two interceptions and had a multitude of passes that were batted. Some of his struggles could also be attributed to the struggles of the Hawai'i offensive line which forced him to elude UCLA defenders and create magic in the backfield.
In addition to the woes on offense and defense, the 'Bows special teams unit also had lapses, with Hawai'i having a punt blocked and returned for a touchdown in the third quarter, the first punt blocked for Hawai'i since the 2008 season.
After a devastating road loss, the 'Bows fall to a less than stellar 0–1 record to start the season. They look to get things right before facing FCS opponent  Portland State in their first game in Mānoa on Sept. 4th at 6 p.m. HST.