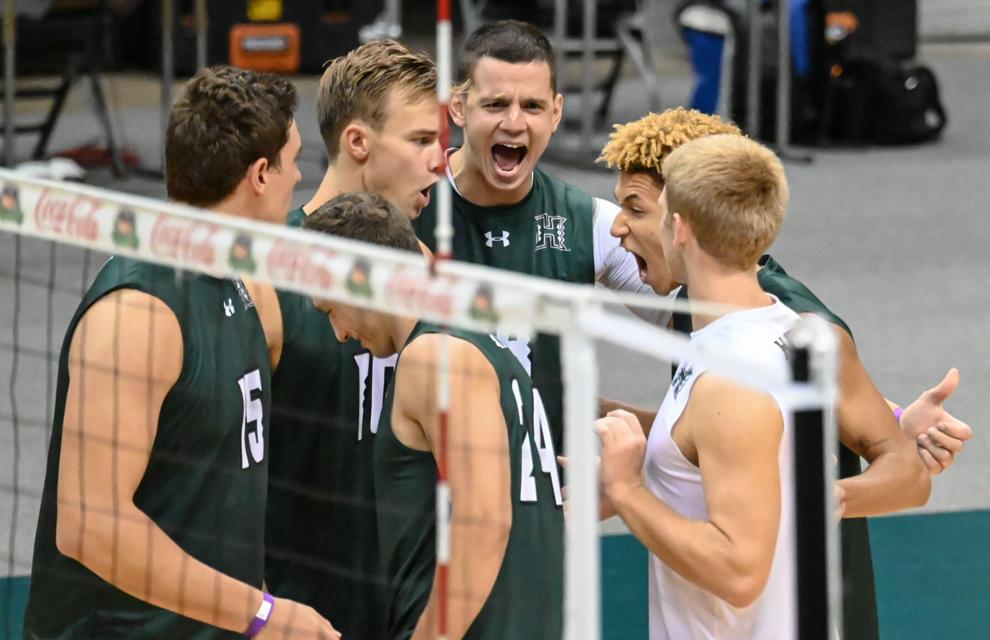 The Rainbow Warriors cruised their way through the NCAA Championships, sweeping number two BYU in three sets for the program's first NCAA Championship.
There will always be a question mark around 2020, a year that ended in a dramatic split between UH and BYU at the Stan Sheriff. The 'Bows proved the loss to UCSD in the Big West tournament was just a fluke, and tossed aside the Cougars in sets of 25-21, 25-19, and a dominant 25-16 final set.
AVCA National Player of the Year Rado Parapunov led the 'Bows with 13 kills and seven digs, both match highs. Setter Jakob Thelle led the match with 36 assists, and fellow senior returnees Patrick Gasman and Colton Cowell pitched in seven kills each.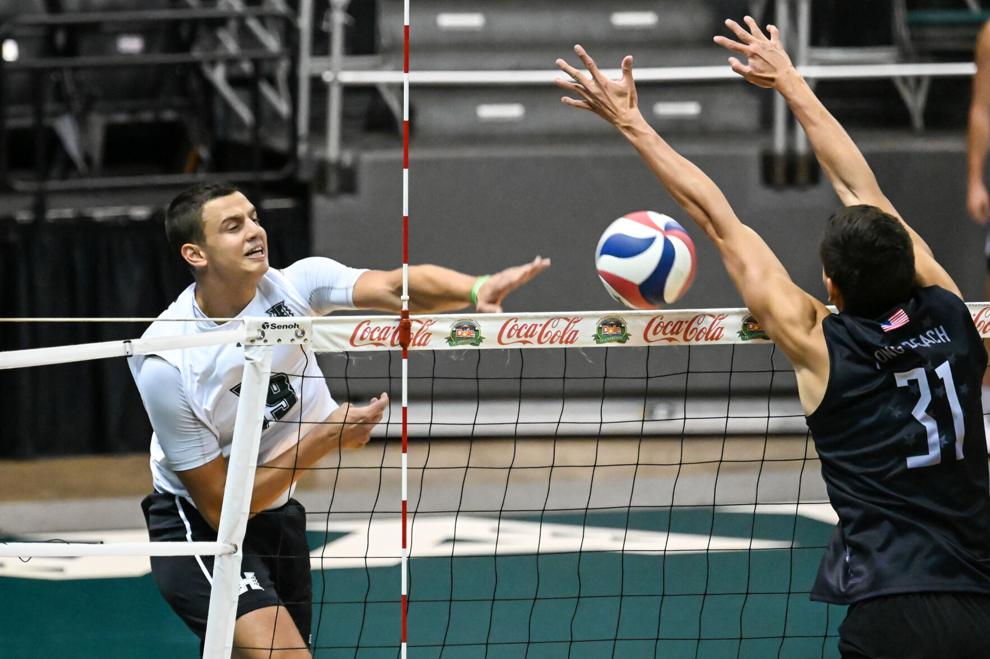 The first set started out rough, with Cowell getting blocked twice in a row giving the Cougars a 2-0 lead. Freshman Chaz Galloway got the 'Bows back in check, dishing out three kills and four blocks for Hawaii's first set win.
The second set was defined by big runs, with Hawaiʻi starting it out with a 16-8 run. BYU kept it close, getting within four points, but Parapunov put through a double dose of aces to finish out the second set.
When it rains it pours – Hawaiʻi utterly dominated the third set 25-16, with the NCAA Championship at the end of Hawaiʻi's rainbow.