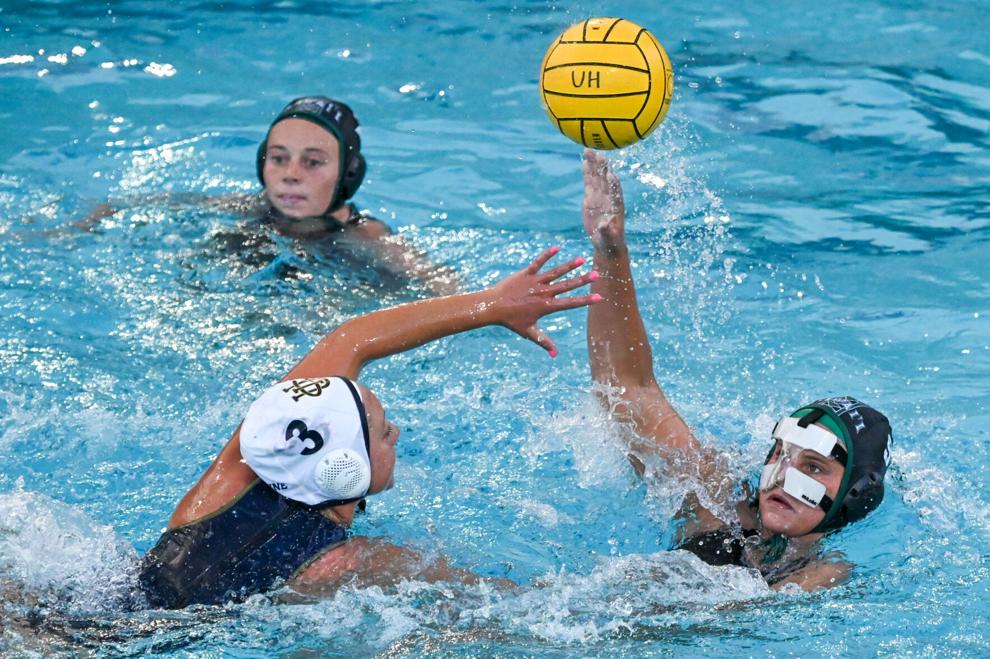 In their seventh game of Big West Conference play, the Rainbow Wahine water polo team took another victory over UC Irvine in their home arena at the Duke Kahanamoku Aquatic Complex, 7-5.
At the heart of the Wahine offense was Lot Stertefeld and teammate Libby Gault, putting up two goals each for their team. Stertefeld concluded the game with a total of three shots and two goals while Gault put up a number of four for two. 'Bows Carmen Baringo, Lucia Gomez de la Puente and Olivia Kistler were also at the center of the offense, scoring one goal each.
Both teams came out with an impressive defense throughout the opening quarter. It wasn't until Rainbow Wahine Lucia Gomez de la Puente beat UC Irvine's goalie to the net and scored that Hawaiʻi finally pulled away to a 1-0 lead.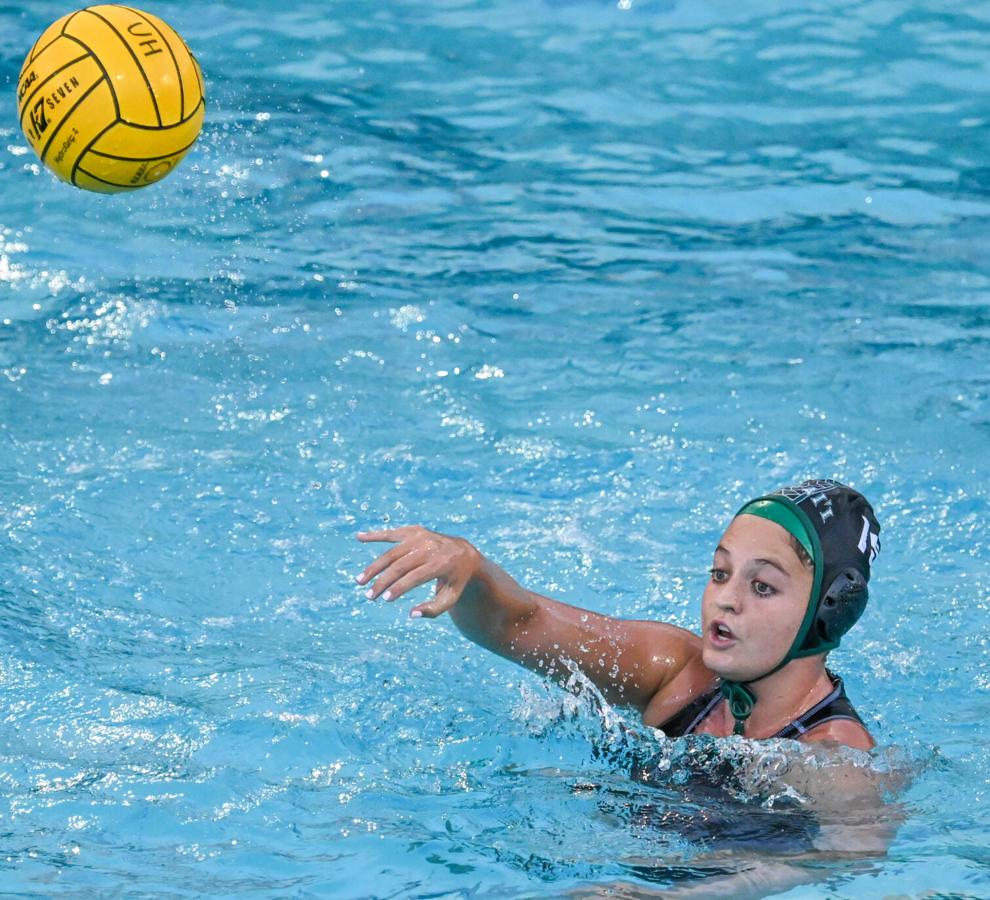 The offense by both teams stepped it up in the second quarter. UCI sophomore Mica Schiavone broke away from the Wahine lead, scoring two points, and her teammate, Kili Skibby, followed with a goal of her own. It wasn't long until the Wahine added two more goals to the board and tied the game.
The battle continued in the third quarter while both teams dented the net. The Anteaters put up two goals right off the clock. This did not sit well with the Wahine as they matched the Anteaters goal for goal. This doubled the Wahines' point toal from the first half, giving them a 6-5 lead. 
Both teams came out full throttle in the final quarter with amazing defense. Giving it everything they got, both teams totaled a number of 7 turnovers and 3 penalties. While both teams were hungry for more points, out of 8 shot attempts, Wahine Carmen Baringo was the only player able to make it in the net, putting this game in the books.
Lot Stertefeld put up an astounding defense, totaling three steals throughout the game. Goalie Molly DiLalla was also the heart of the defensive effort, giving a total of two steals and seven saves of her own concluding a save percentage of .583. 
The Wahine are scheduled to defend their winning streak against the Anteaters this Saturday at 6 p.m HST at the Duke Kahanamoku Aquatic Complex.