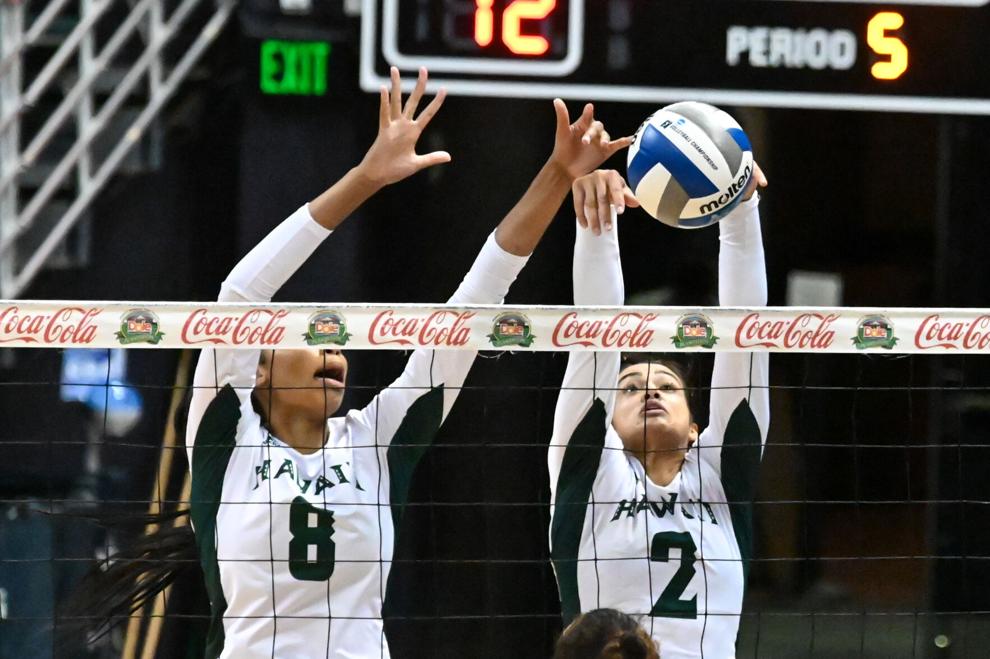 A win is a win. 
That was the general message for the Rainbow Wāhine volleyball team after Sunday evening, when what looked like another easy night for the defending Big West Conference champions nearly turned into a disaster for them after they were pushed to five sets by Cal State Fullerton. 
"It's a win," Hawai'i coach Robyn Ah Mow said. "Not happy with our play in the later half of the night, but it's a win."
Scores for the match at SimpliFi Arena at the Stan Sheriff Center were 25-13, 25-20, 25-27, 13-25, and 15-10 for Hawai'i. Hawai'i's 22-set win streak in conference play was also snapped during the victory, but it didn't seem to matter to the players. Both outside hitter Brooke Van Sickle and setter Kate Lang said that the streak didn't even come across their thoughts.
"It's the Big West, it doesn't matter what their record is," Van Sickle said. "They are going to play their A-game because we are Hawai'i."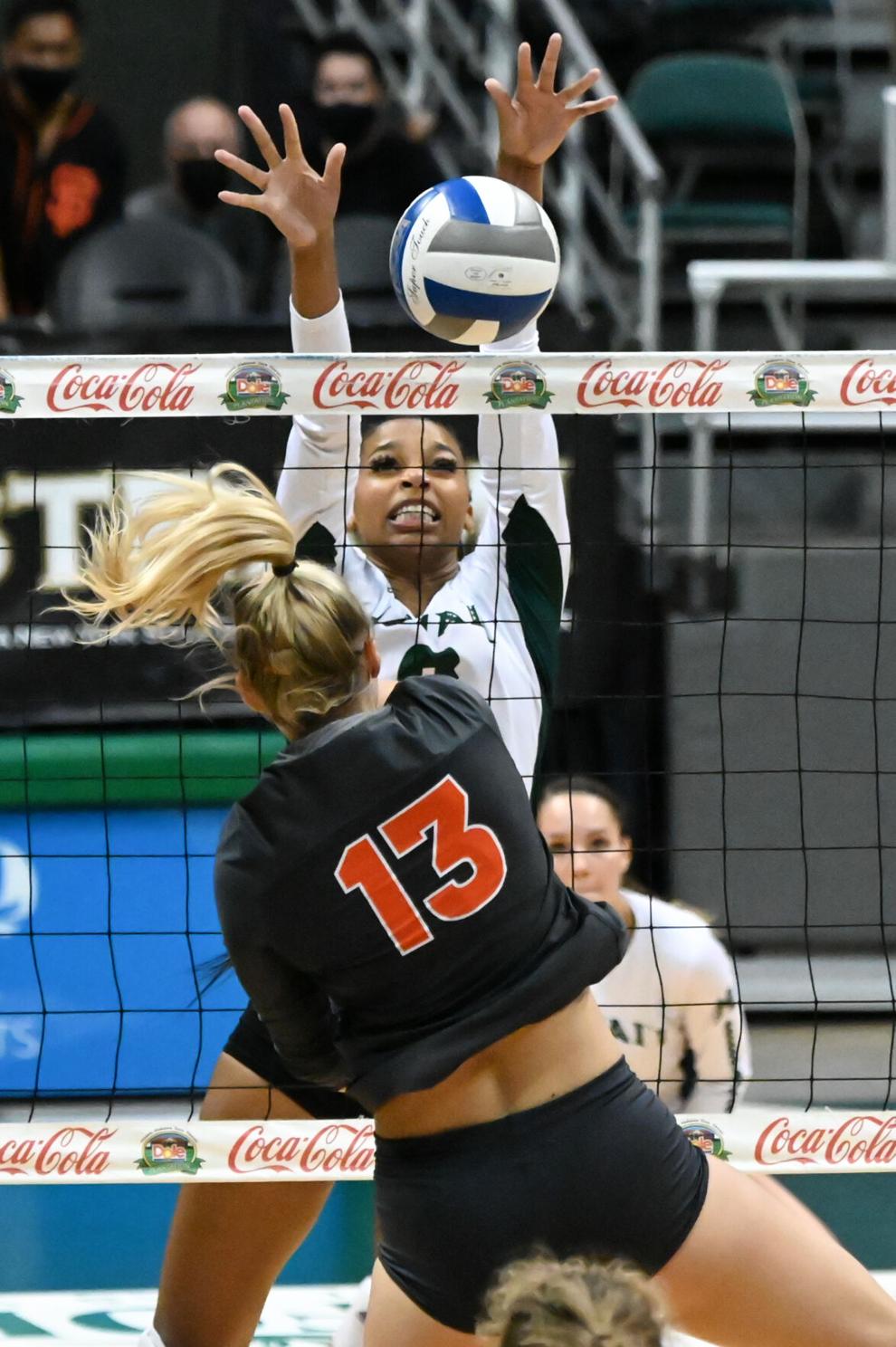 "I don't care about that," Lang said of the snapped streak. "Wins are wins."
Van Sickle recorded 21 kills and 19 digs for her fifth double-double of the season and Lang posted her second consecutive double-double with career-highs of 51 assists and 17 digs as Hawai'i moved to 4-0 on Big West conference play.
Hawai'i started out strong, as the Rainbow Wāhine were able use their height and live arms to take control of the opening set, recording eight blocks and 14 kills on a .300 hitting percentage. 
The second set turned out to be a defensive showdown, as Cal State Fullerton recorded 29 digs to Hawai'i's 28. Hawai'i managed to out-kill Fullerton 17 to 12 and ended up pulling the win, as the Titans hit only .120 in set two. 
Set three saw a number of firsts for the Rainbow Wāhine. In addition to the aforementioned set win streak snapped, set three was also the first point of the match that Cal State Fullerton held the lead when they scored the opening point of the match. Hawai'i also had match point in the set, but Fullerton forced deuces and ended up forcing the fourth set after Haley Carmo recorded a solo block on Hawai'i's Riley Wagoner.
After winning set three, Cal State Fullerton carried the momentum it had from the previous set into the fourth, starting a 4-0 scoring run. The Titans ended up pulling away and leading by as many as 11 points before Hawai'i had an attack error that forced the fifth set. 
In the match-deciding fifth set, Hawai'i pulled away by as many as seven points, but Fullerton closed the gap to three points behind a 4-0 run. After a Hawai'i challenge that seemed to serve more as a timeout, Van Sickle recorded the final two kills for Hawai'i to close it out.
"I'm not losing to any team in the Big West," Van Sickle said. "I'm sorry, I'm not going to do that." 
For Cal State Fullerton, Julia Crawford had a double-double, leading the team with 18 kills on 53 swings (.208 hitting percentage) and 16 digs, while Makena Ala'ilima-Daley had 16 kills of her own coming off the bench.
Hawai'i goes back on the road this week, as they will play UC San Diego in La Jolla on Friday before heading north to play UC Irvine on Saturday. First serve for Friday's match is scheduled for 4 p.m. HST, and will be streamed on ESPN+. Saturday's match is set to begin at 1 p.m. HST and will also be streamed on ESPN+.