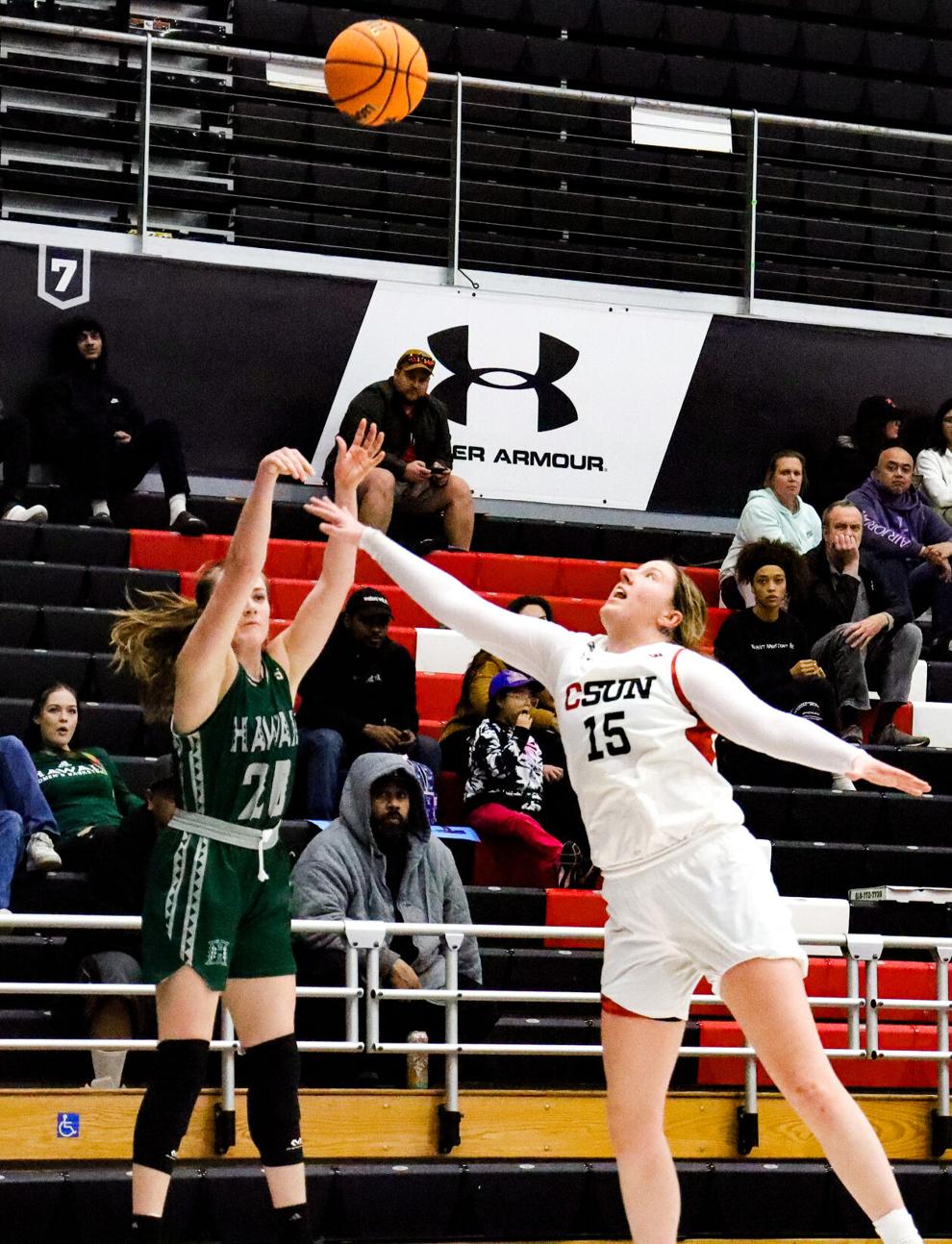 NORTHRIDGE, Calif. — McKenna Haire scored a career-high 18 points on six 3-pointers Monday as the University of Hawai'i women's basketball team took care of business in a 76-60 win over CSUN at the Premier America Credit Union Center.
Coming off a career-high 15 points at Long Beach State on Saturday, the graduate guard Haire came off the bench for UH (6-9, 4-2 Big West) and went 6-of-8 from 3-point range against the Matadors on Monday.
UH guard Lily Wahinekapu added 16 points on 5-of-9 shooting and guard Daejah Phillips scored 14 points on 5-of-7 shooting off the bench.
Forward Tess Amundson scored a team-high 17 points for CSUN (4-13, 3-4) on 5-of-10 shooting, and Matadors guard Jordyn Jackson added 15 points on 5-of-18 shooting.
UH returns home to play first-place UC Irvine on Thursday and UC Riverside on Saturday. Both tipoff times are scheduled for 7 p.m. HST.