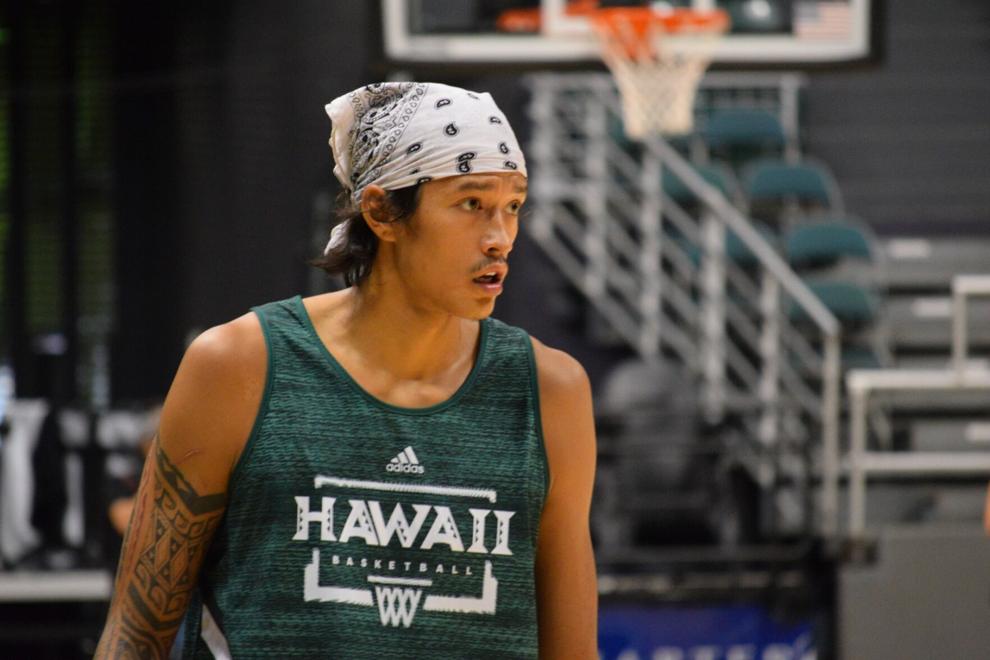 After three years as a University of Texas Longhorn, Kamaka Hepa has transferred to the University of Hawaiʻi for the next chapter in his college basketball career.
"I got here early in July, so I've just been getting kind of used to the environment and honestly, I love it out here," Hepa said.  "I love the off-the-court situation, I really love the on-the-court situation. I feel like coach Ganot's really building something special here, and I feel like we have all the pieces to do what we want to do."
Hepa was born and raised in Utqiagvik (pronounced oot-kay-ahg-vik), a city located in Alaska's North Slope Borough. Hepa has a Hawaiʻi connection because his dad is from Kauaʻi.
After growing up in Alaska, Hepa moved to Portland, Oregon for two years of high school. He then spent the next three seasons at the University of Texas before coming to the islands.
"I have some family out here actually too, so they've been helping me with that," Hepa said.  "Just being out here and being in it is something special to me."
"He is an exceptional human being," Hawaiʻi coach Eran Ganot said about Hepa. "He's an immediate impact leader in our program, and that's really hard to do this quickly for a new guy, so that's a credit to him and that's a credit to his family."
In his three years at Texas, Hepa played in 60 career games, starting in 12 of them. He was also part of the Longhorns squad that won the NIT championship in 2019, and part of the Maui Invitational championship winning squad in 2020.
Ganot is confident that Hepa will be successful as a Division I transfer.
"I think he's the guy who's going to grow. We've had guys like that; Noah Allen, Jack Purchase, every Division I transfer we've actually brought in here has had success," Ganot said. "I think he's going to make some of the biggest progress as the year goes along."
Like teammate Samuta Avea, Hepa is also excited about former Hawaiʻi players Mike Thomas and Gibson Johnson as part of the coaching staff.
"It's really good to have M.T. and Coach Gib, as well as Coach Brad [Davidson]. They've been great help for us this summer, and then kind of coming in, I think it's really important to have player-coaches such as M.T. and Gibson because they've been through it and they know what it takes to win," Hepa said.
Hepa has said he is raring to go for this upcoming season.
"I definitely think we're more than prepared to kill this first day and then build up into the season on Nov. 10, our first game," Hepa said before the first fall practice on Sept. 29.
As for Hepa's position, he's almost certain he'll be the power forward, and he is also confident about handling other areas like 3-point shooting and ball control.
"Coach Ganot is a really good skill development coach and he's been making sure that we get our work in, and everything's been flowing smoothly," Hepa said.