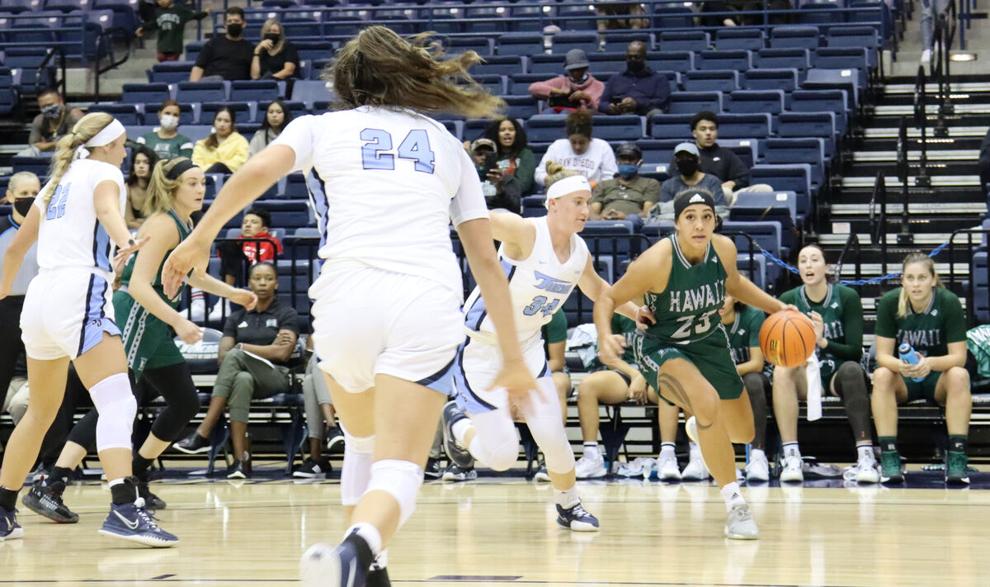 The Rainbow Wāhine basketball team lost their season opener on the road against San Diego 86-53 inside the Jenny Craig Pavilion. Hawai'i struggled to find their shooting form, shooting 36.4% from the field. The 'Bows committed 27 turnovers and also struggled from the 3-point line, only making two of 10 attempts from three. 
The turnover battle is usually a big indicator of who will win a game, and the Toreros played well defensively, collecting 17 steals and creating 47 points off of turnovers, with the 'Bows only scoring 13 points off of turnovers.
The 'Bows struggled with San Diego's full-court press and had trouble bringing the ball up court. Hawaiʻi, who trailed at halftime 44-18, played much better in the second half after being outscored in the first two quarters, but the first half deficit was too much to overcome for the 'Bows.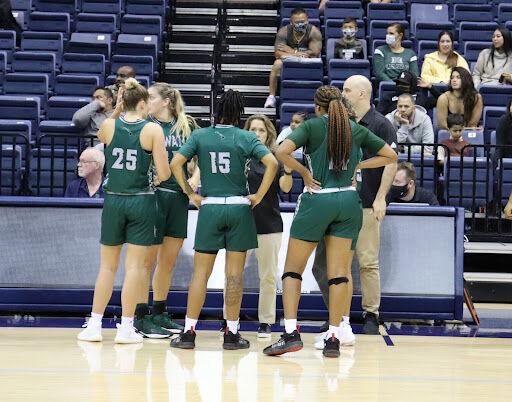 The Toreros outscored Hawaiʻi in the paint and had more scoring contributions from their bench, receiving 43 bench points. Hawaiʻi only had 5 points from the bench players. 
The Toreros shot efficiently, shooting 51.5% from the field and 47.4% from three. San Diego guard Erica Martinsen led the way for the Toreros, shooting 5 of 6 from three on her way to a team-high 18 points while also collecting 4 steals. San Diego's hot shooting combined with their aggressive defensive play helped them secure the win against the 'Bows.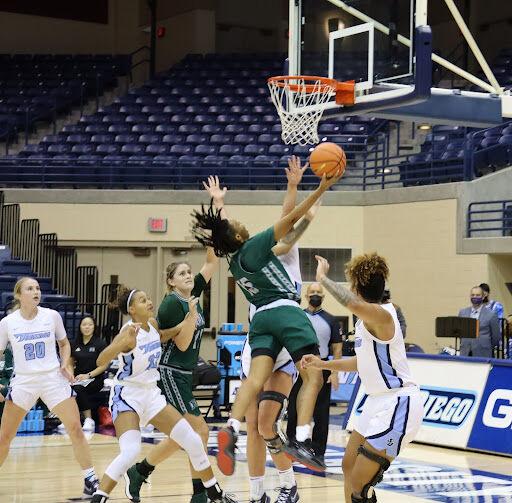 Hawaiʻi guard Daejah Phillips led all scorers with 20 points in the loss. The only other Hawaiʻi player to score double digit points was forward Kallin Spiller, who was 5 for 5 from the field, scoring 11 points and collecting 8 rebounds. Amy Atwell also chipped in 8 points and 7 rebounds. 
The Rainbow Wāhine will remain in California for their next game which will be against the University of Southern California on Nov. 11. The 'Bows will look to avoid falling 0-2 to start the season against a tough opponent on Veterans Day.