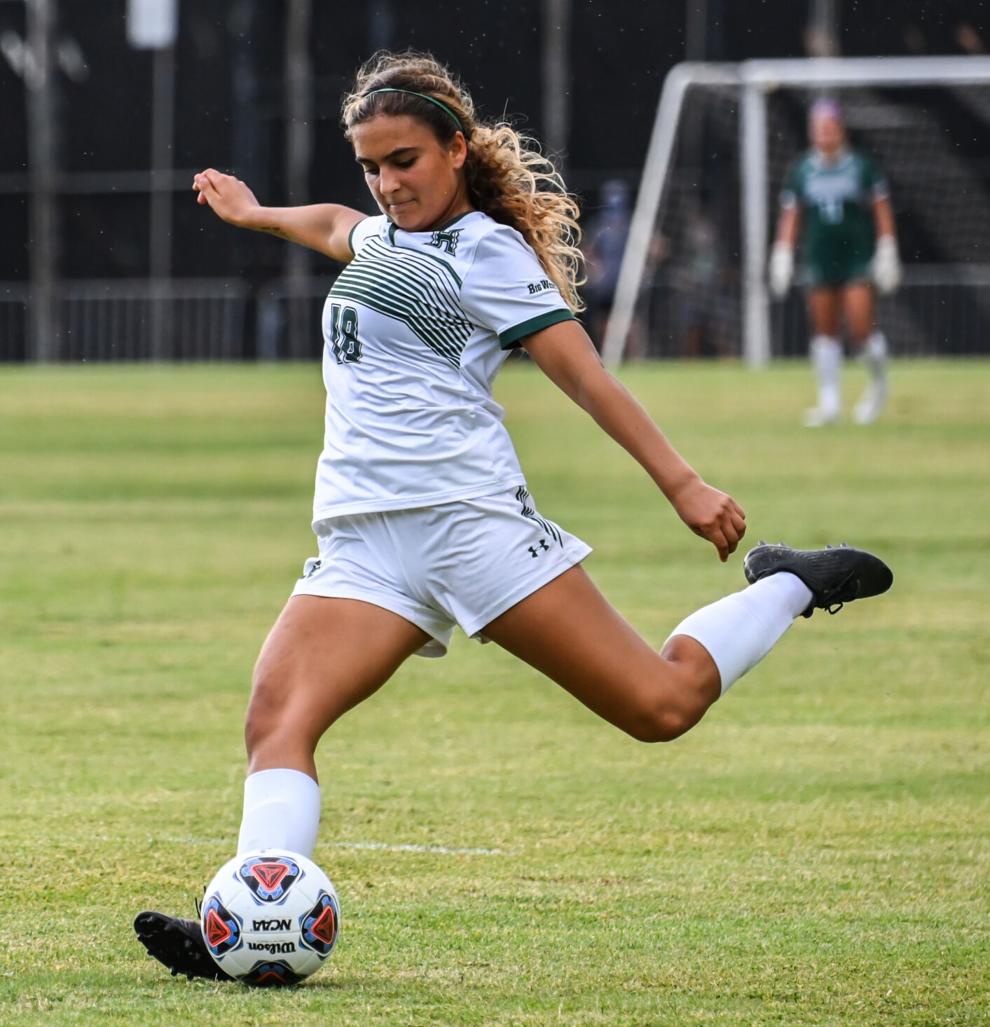 The Rainbow Wahine soccer team fell 1–0 to the South Dakota State Jackrabbits in the final match of the Outrigger Soccer Kickoff on Sunday.
"I think we were a bit exhausted from the overtime match [on Friday]," coach Michele Nagamine said. "110 minutes, our legs were a little tired."
The exhaustion proved too much for the 'Bows when the Jackrabbits broke through their defensive line for a goal in the early minutes of the second half. For the Hawaii defense and goalkeeper Lauren Marquez, it was their first goal allowed this season.
The 'Bows offense is still looking to find its identity but is steadily improving, getting three shots on goal, a stark improvement on Friday's zero.
"That was our 1v1 defending, we kinda dove in a little early and [Teani Arakawa] spun off," Nagamine said. "It was a great move and a great finish."
Despite the one goal, the 'Bows defense improved in terms of shots allowed and shots on goal allowed. Relative to their UNT game, shots came down from 12 to five and shots on goal went from seven to three.
"The way that we showed up in the second half in the defensive third we were a lot grittier," Nagamine said. "We were winning tackles, double teaming and finding our way out."
One thing that did not change from their season opener was the 'Bows physical brand of play. Of the combined 28 fouls and two yellow cards in the game, the "Bows were guilty of 15 fouls and one of those cards.
The 'Bows drop to an 0–1–1 record on the season taking them to a 0.250 win percentage on the season. They will now take a tour of the Pacific Northwest for the next three games, with their next opponent being Gonzaga on Sept. 2 at 4 p.m. HST.