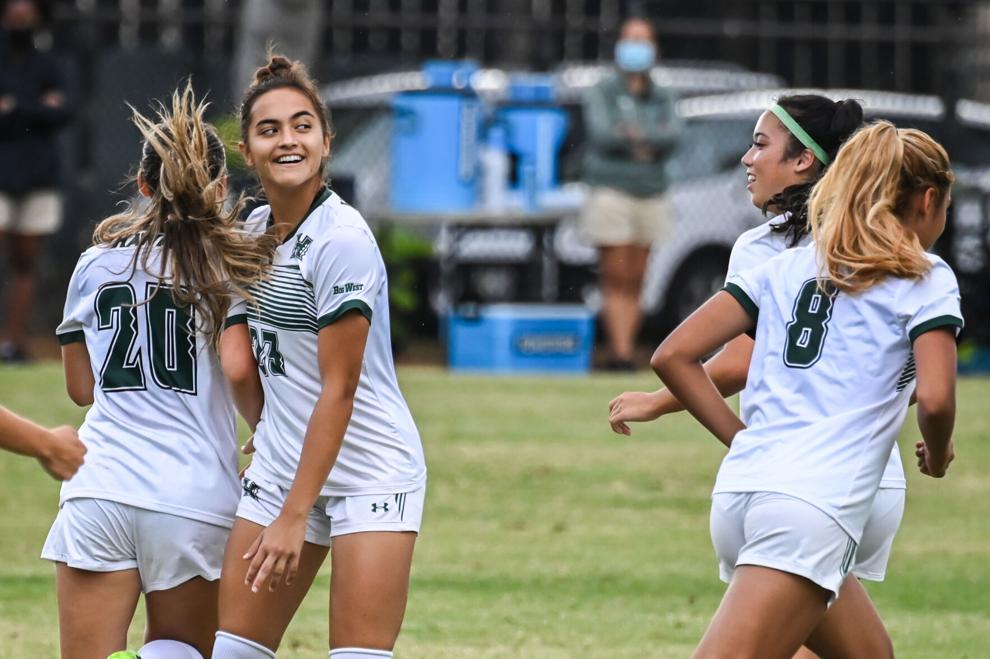 Under the Friday night lights at an empty Waipio Soccer Complex, the Wahine ended their season opener with a scoreless draw versus the Mean Green of North Texas.
"The draw in soccer is one of the most frustrating things for the fans," Hawai'i coach Michele Nagamine said, "so it's a good thing we didn't have any fans tonight," she joked.
The Rainbow Wahine's season opener was highlighted by the intensity that both teams brought to the field. The physicality of the game brought about a combined 29 fouls; 17 from the 'Bows and 12 from the Green.
"We did a really good job of matching their tempo and their physicality," Nagamine said.
At one point in the first half, the 'Bows had five fouls in five minutes. After some halftime adjustments the 'Bows saw a decrease in foul frequency.
"We said we need to make sure we're budgeting our energy," Nagamine said. "We don't need to chase every single thing down and squash every single ball."
Aside from the physicality, the 'Bows defense shined against an aggressive North Texas team, not allowing any points. Goalkeeper Lauren Marquez had an outstanding day with seven saves including a penalty kick save in the 94th minute. 
"Preparation was key for us and the kids really bought into the vision we had as a staff," Nagamine said. 
Despite a strong defensive showing the 'Bows fell short on the offensive side of the ball. They ended the game with three shots but none credited as shots on goal. The 'Bows will look to shore up their offense as they head into their second game of the season.
"Hopefully in and around the 18-yard box were gonna be a lot more efficient," Nagamine said. "Tonight we really struggled to get balls that were dangerous into the final third."
After a frustrating draw, the Rainbow Wahine moved to 0-0-1 to open their 2021 season. The 'Bows now look forward to their game versus South Dakota State on Sunday, Aug. 29th at 5 p.m. HST.