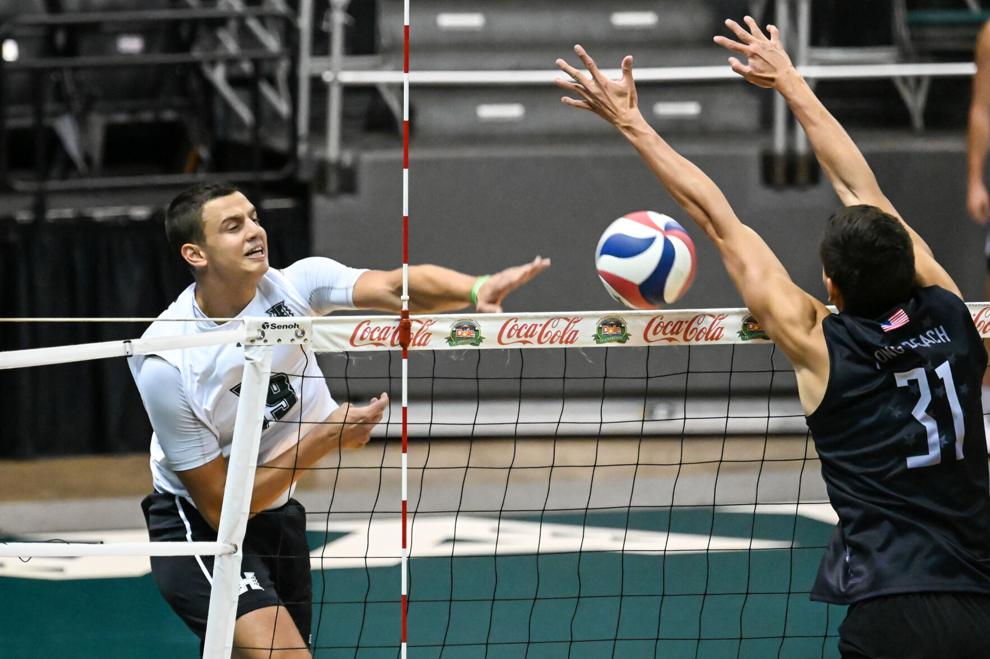 The top-ranked Rainbow Warriors survived in their weekend series against No. 7 Long Beach State, winning 3-1 on Friday and 3-2 on Saturday.
After dropping set one against the Beach on Friday, Hawaiʻi turned on the jets and beat down LBSU in the next two sets, 25-14 and 25-13. Set four was a great effort by Long Beach, going back and forth and tying it up at 24 with help from some errors by Hawaiʻi. Rado Parapunov ended the match with his 17th kill following a team block by Chaz Galloway and Max Rosenfield.
Opposite hitter Parapunov led the match with 17 kills and added two aces and 12 hitting errors. Colten Cowell added 14 kills and a career-high eight blocks, tying with teammate Patrick Gasman's eight blocks. 
Gasman moved up to No. 3 in Hawaiʻi's all-time block leaders with 441 and Parapunov moved up to No. 13 in Hawaiʻi's all-time kill list.
Then Saturday kicked off, and drama ensued.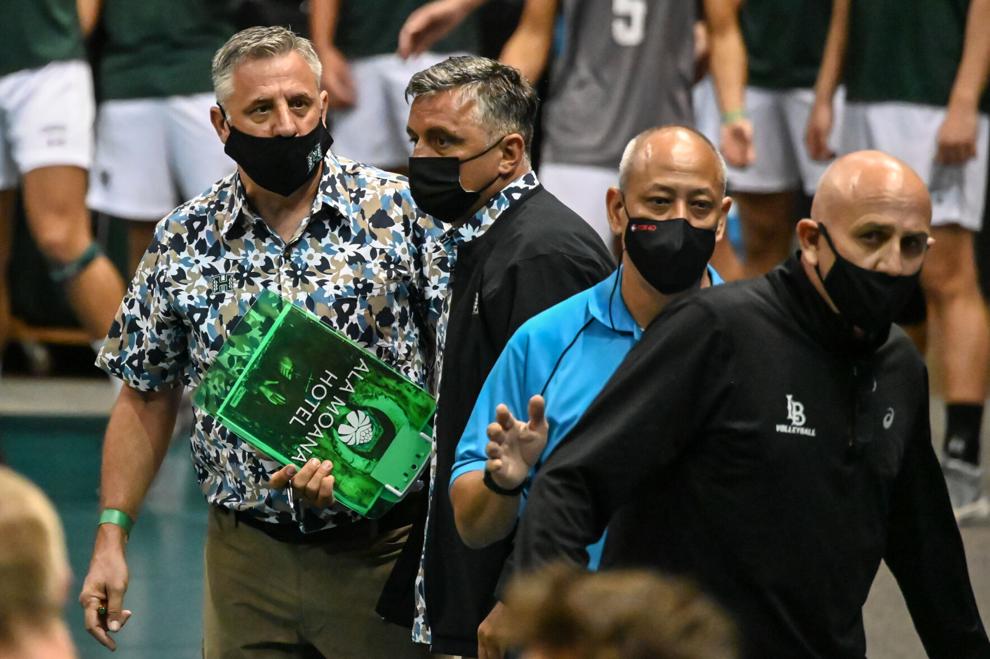 Not only did the game take a little more than three hours to finish, but Long Beach had a bone to pick with the sound guys at the SimpliFi Arena. They complained to the refs how the fake crowd noise was too loud and caused a ten-minute delay on the court. It got so chippy that coaches Charlie Wade and Alan Knipe needed to be separated.
After dropping the first set and having to deal with the complaints from the Beach, Wade's crew turned it on and won the next two sets, 32-30 and 25-17, with set two taking over an hour to complete alone. 
Hawaiʻi dropped set four, going into its first fifth set since the bout with BYU in 2020. Set five, which is first to fifteen and win by 2, was dominated by Hawaiʻi 15-8 for the series sweep over the Beach.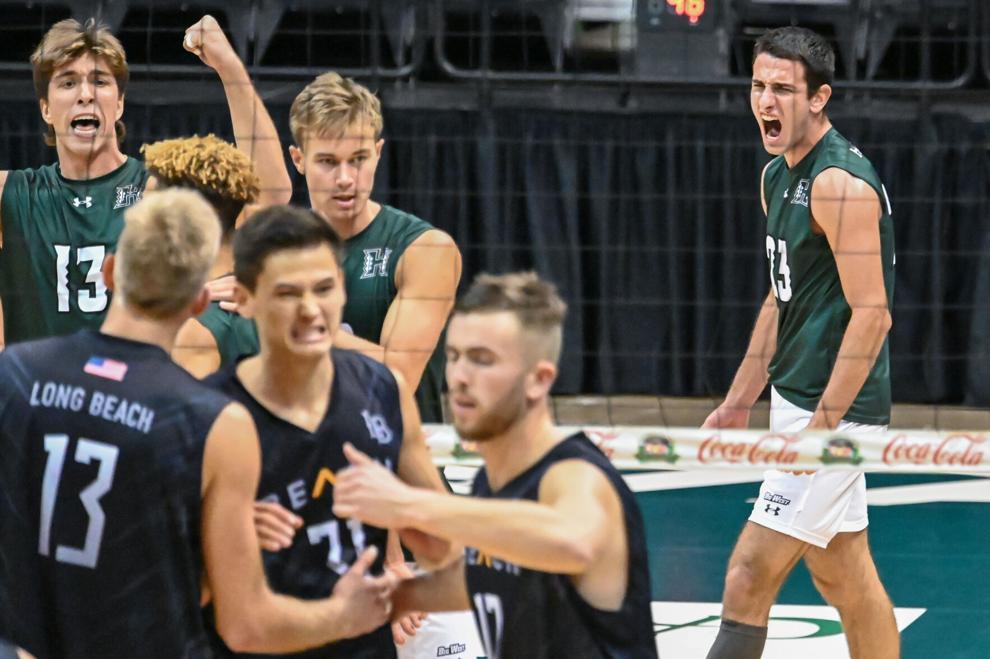 Parapunov put in a gaudy 27 kills in lieu of Cowell sitting out this game. Freshman Spyros Chakras started in place of the all-American, logging five kills, five digs and four blocks. Setter Jakob Thelle set a new career-high as well with 59 assists. 
The 'Bows will make their way to Northridge next week to take on CSUN on Friday April 9 and April 10 and will be listenable on ESPN Honolulu.