The Hawaiʻi Rainbow Wāhine basketball team dropped their first game of the Bank of Hawaii Classic to the University of Portland Pilots 91-77.
Amy Atwell and Olivia Davies led the way for the Wāhine with Atwell scoring a career-high 30 points on 12-for-21 shooting. She added three assists and three rebounds. Davies finished the night with 13 points, three rebounds and three assists. Atwell was happy she was able to improve upon her performance from the last two games, but she says there is much to learn.
"We lost so it takes away from it a little bit," she said. "It's exciting, but we have a lot of stuff to learn and grow."
Turnovers proved to be a struggle for the Wāhine as they would give the ball up 17 times, which led to 22 points for the Pilots. Hawaiʻi had a difficult time adjusting to the pressure and pace Portland applied all game. All five starters for Portland finished with double-digit scores.
"The turnovers, boards that we gave up; those generated points for them," Hawaiʻi coach Laura Beeman said. "That's the stuff that we have to fix immediately."
Turnovers may not have been the only factor that led to the loss. Hawaiʻi also didn't have a full squad for their game against the Pilots. Freshman guards Daejah Philips and Meilani McBee as well as center Maeve Donnelly did not play. Beeman said that they missed having a full squad that could have helped the team against the Pilots.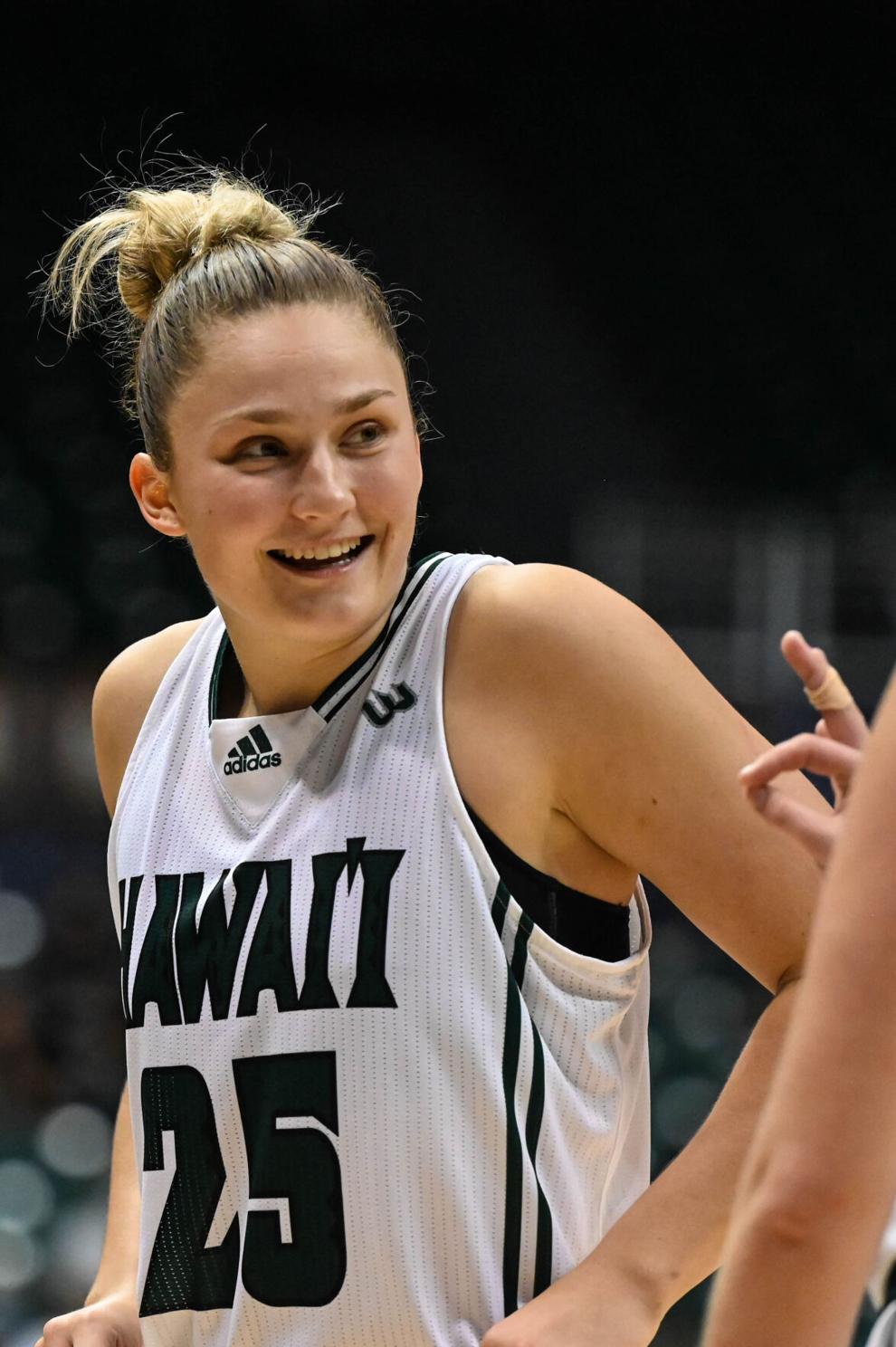 "You want a full team," she said. "Down the line, you want to be fully loaded when you step on the floor against a good team."
Portland won the opening tipoff and went on a 5-0 run to start the game. Hawaiʻi would answer back with a run of their own with Atwell scoring seven unanswered points. Portland started pulling away after going on a 5-0 followed by a 6-0 run. The quarter ended with Hawaiʻi trailing 25-18. Hawaiʻi turned the ball over nine times in the quarter that led to 14 points for Portland.
The Pilots opened the second quarter with a 3-pointer, but the Wāhine surged back with an 8-0 run to pull within two. The Wāhine would take a 2-point lead with a 5-0 run with 1:46 to go in the first half. The Pilots were unrelenting, going on a 4-0 run and answering a Hawaiʻi 3-pointer with one of their own to end the half with a 43-41 lead.
Atwell would get off to a hot start for Hawaiʻi to begin the second half, scoring 5 points to take a 3-point lead. Portland regained the momentum with two 4-0 runs that gave them back the lead. Hawaiʻi came back with a 4-0 run of their own before the quarter became a stalemate and ended with the score knotted up at 60.
The Pilots opened the last quarter with two 5-0 runs that gave them an 8-point lead. They would go on another 5-0 run and take a double-digit lead. They would hold on to that lead for the remainder of the game to secure a 91-77 victory over the Wāhine.