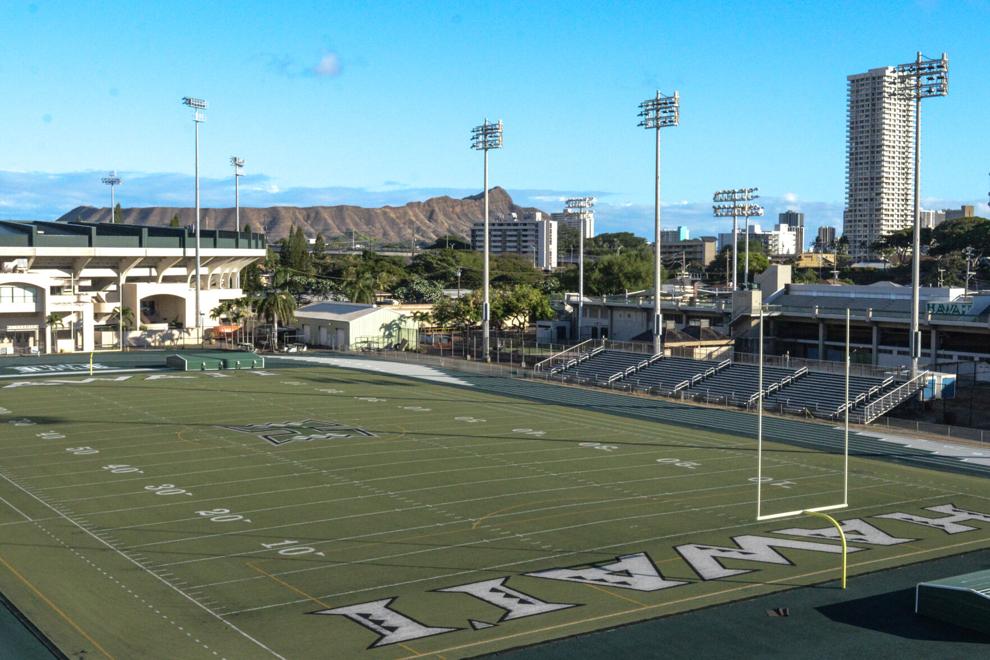 The University of Hawaiʻi started a campaign to raise over six million dollars to improve the T.C. Ching Athletics Complex.
UH is raising this money as they get ready to host the Rainbow Warrior football team on campus. The Warriors are set to play in Mānoa after a December 2020 announcement that Aloha Stadium was deemed unsafe and is unable to fix those problems. The Warriors will play at the Ching Complex until at least 2023 when the new stadium is set to finish construction.
In order to meet NCAA standards, the university plans on making multiple improvements all around the complex. Among other things, they will increase the seating capacity and replace the scoreboard and sound systems.
While the main goal of the campaign is to improve the field and surrounding amenities for football, the T.C. Ching Complex looks to be a versatile event space. Going forward, T.C. Ching will serve as a host to youth football, concerts, graduations, potentially international sporting events and more.
In order to make a donation, the UH foundation has created a website with an explanation of specific upgrades and contact information. Donations can be made in any amount and donors can choose to be included on a digital donor wall.
Make a donation at: https://hui.uhfoundation.org/project/25766