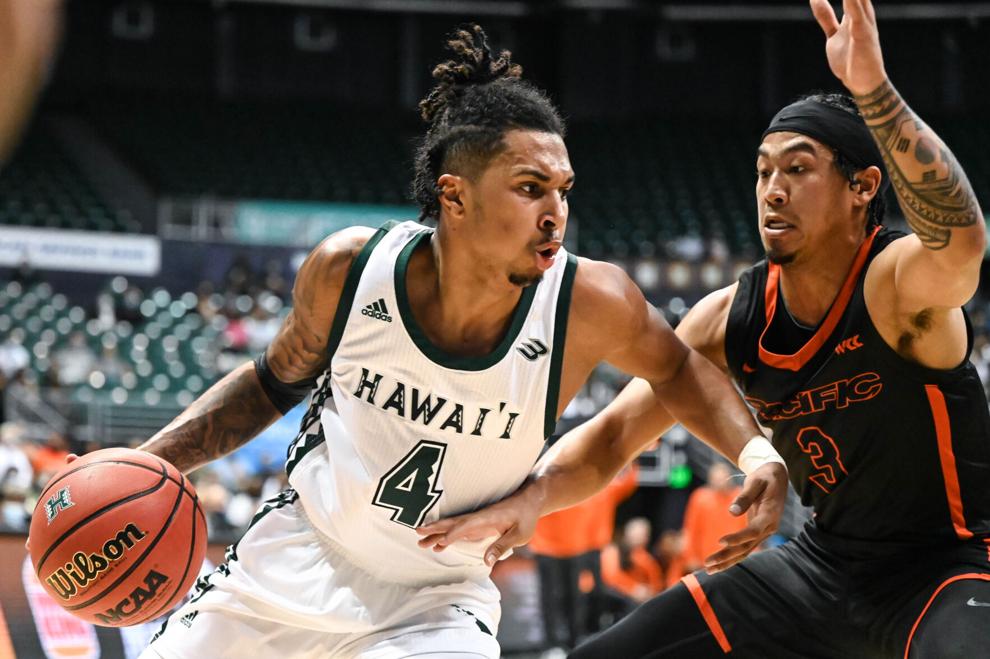 The Hawaiʻi Rainbow Warriors basketball team improved to 2-1 on the season and finished second in the Outrigger Rainbow Classic with a 73-61 victory over the Pacific Tigers on Saturday night.
The combination of Noel Coleman and Bernardo da Silva was a difference maker with da Silva controlling the paint and Coleman finding success on the outside. Coleman led the Warriors with 21 points, four assists and three rebounds, and Da Silva added 16 points and nine rebounds. Sophomore guard Amoro Lado came off the bench to add another 10 points, an assist and five rebounds.
After the game, Coleman and da Silva were announced as part of the All-Tournament team for their outstanding performances in the past three games. Da Silva praised Coleman's aggressive play that he said helped lead the team to victory.
"I think he was great, he was very aggressive," da Silva said. "He definitely helped us a lot getting to the paint and making the right plays."
Coleman's play was a catalyst for da Silva's own performance as he would be perfect from the floor, shooting 5-of-5 and making all six of his free throw attempts. Hawaiʻi coach Eran Ganot said that da Silva has been coming along and getting back to where he was his first two seasons and beyond.
"He's stronger and he will continue to get stronger," Ganot said. "He finishes around the rim and he's extended his range both in the fifteen and seventeen foot range, but also from the line. He gets to the line."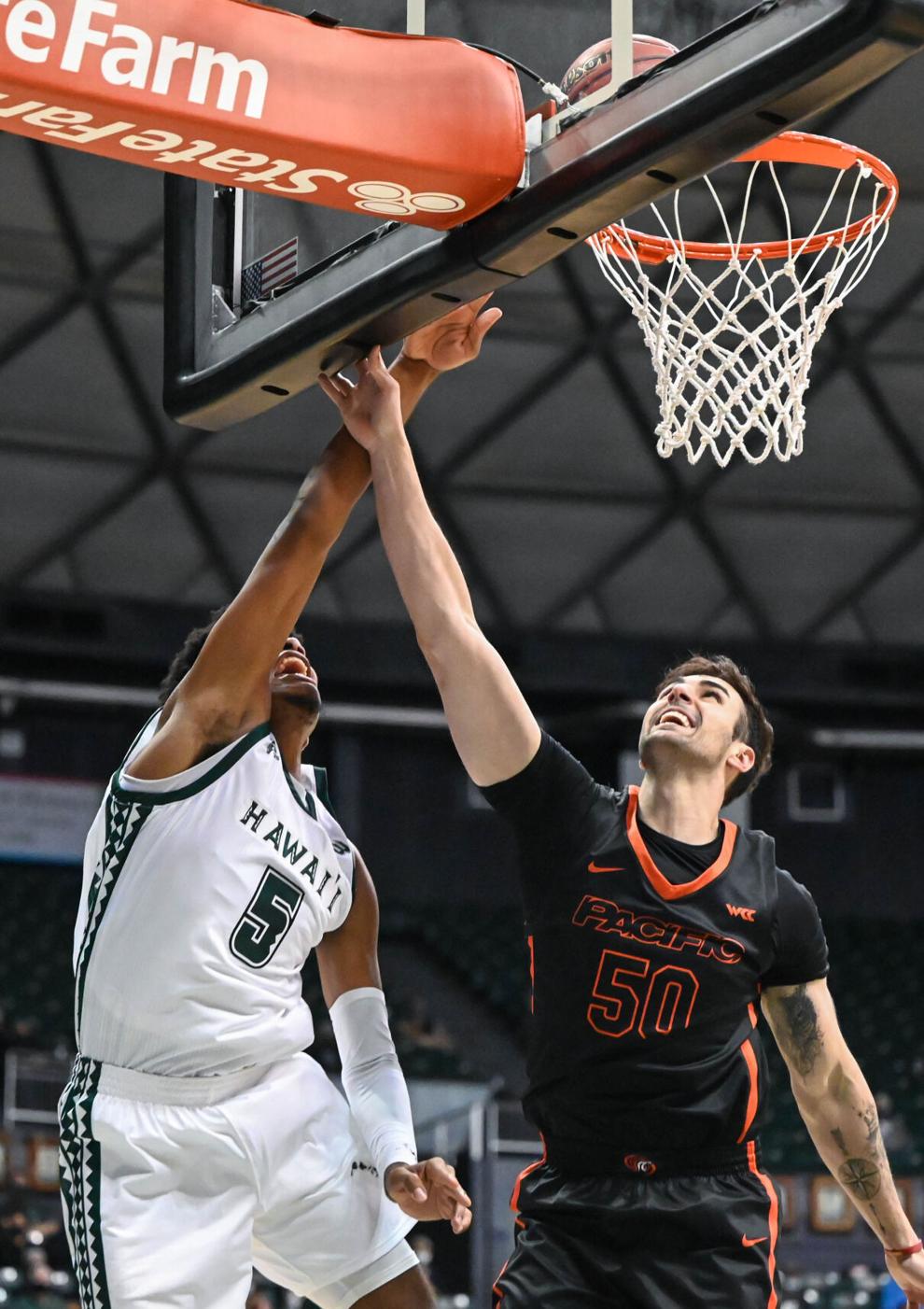 Pacific won the opening tipoff and proceeded to score the first three points of the game after Hawaiʻi committed a technical foul. Hawaiʻi answered back with a 3-pointer and also capitalized on a technical foul by Pacific. The Tigers would hold a 15-9 lead midway through the first half.
The Warriors took the lead after going on a 11-0 run that was highlighted by three 3-pointers. Pacific answered back with five unanswered points, but the Warriors responded with a 4-0 and 5-0 run to take a 33-27 lead into halftime.
The start of the second half was back and forth before Pacific went on a 5-0 run to pull within one. Hawaiʻi then went on a 4-0 run that was followed by a 5-0 run. Hawaiʻi would lead 51-43 with 10 minutes left in the game.
The Warriors extended their lead to double digits after Lado drained two 3-pointers. They would go on another 5-0 run and never look back from there. The game would end in a 73-61 victory for the Warriors.
The Warriors will have a long layoff before heading to Nevada to take on the University of Illinois Chicago in their first game of the Las Vegas Classic on Thanksgiving Day, Nov. 25 at 11 a.m. HST.