Many students and faculty at UH Mānoa have tattoos. They range from whimsical outlines of Disney characters to intricate tribals with profound cultural significance. No matter the size or complexity, all of these tattoos have a story.
Dr. Daniel Harris-McCoy, Classics Professor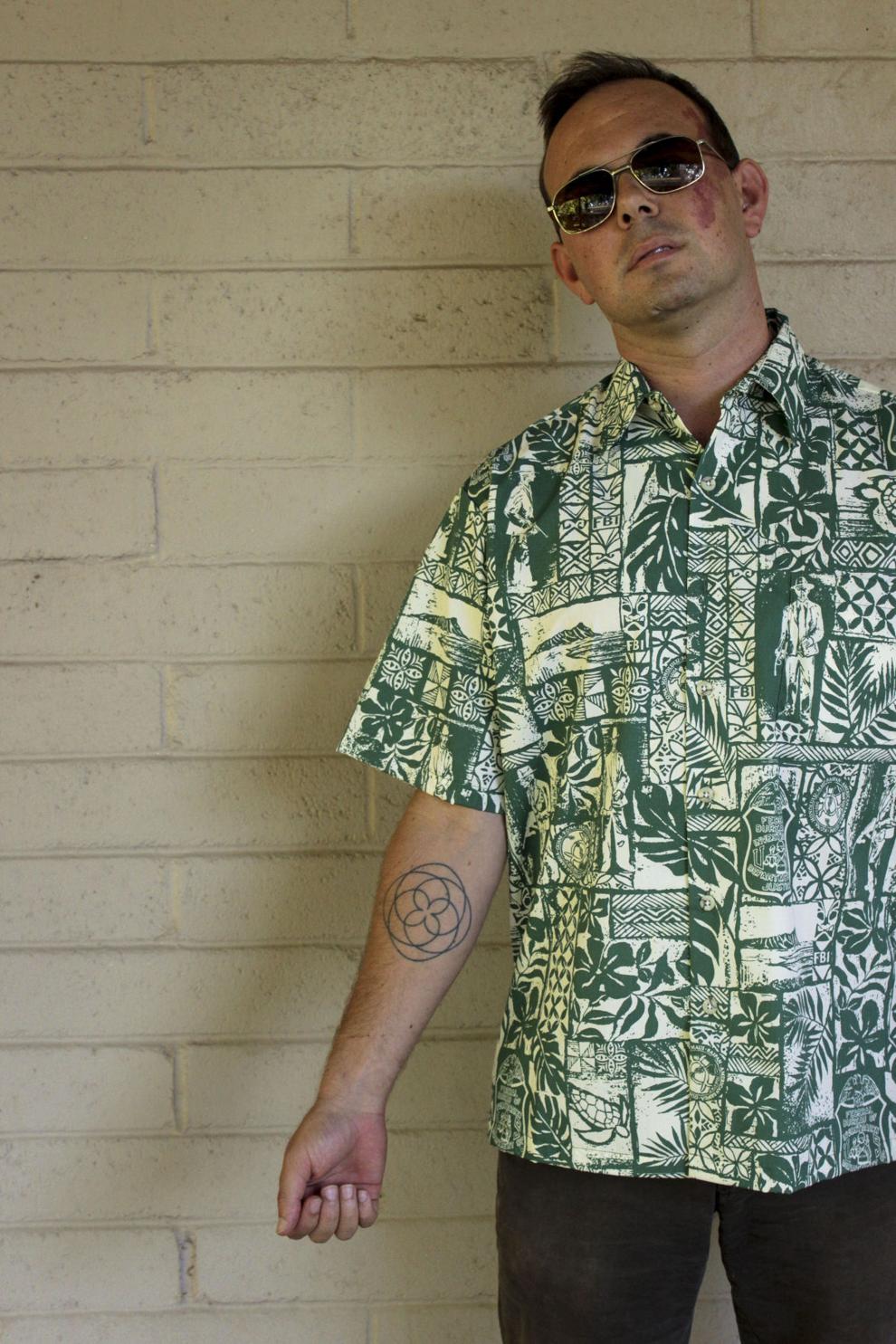 If you have ever taken one of Professor Harris-McCoy's classes, you have probably noticed four things about him: his relaxed teaching style, his quirky glasses, his vintage aloha shirts and the circular criss-crossy tattoo that takes up the majority of his right forearm. Many of his students have tried to guess the meaning behind his tattoo, such as a celtic symbol or cult marking. 
"A lot of people think it's some kind of sacred geometry tattoo, or that I am in some kind of neo pythagorean cult," Harris-Mccoy said.
The tattoo itself has no real meaning. While attending graduate school in Pennsylvania, Harris-McCoy had an inexplicable desire to get a tattoo. After winning a teaching award with a prize of $200, he felt like it was his chance to finally get one. After googling tattoo ideas, he settled on a simple design that he thought would cause him the least amount of pain and would be an easy tattoo for any artist.
"I later found out that curved lines are way more difficult than straight lines," Harris-McCoy said. "Apparently they are really easy to mess up."
Harris-McCoy headed down to Philadelphia's Chinatown and walked into the first tattoo parlor he saw. The tattoo artist who did his piece was a complete novice; he had only done two tattoos before, making Harris-McCoy very anxious. Luckily, the tattoo artist was able to successfully replicate the design onto Harris-McCoy's arm without any mistakes. Although the act of getting the tattoo was more significant to Harris-McCoy than the actual design, he has come to have a greater appreciation for it over the years.
"People often project what they think the meaning of the tattoo is, which is interesting to me because it is effectively meaningless," Harris-McCoy said. "I like that it can have a lot of different meanings for a lot of different people. If it was just a tattoo that said like 'Dan,' it would mean a lot less."
Keah Watkins, Junior, Classics Major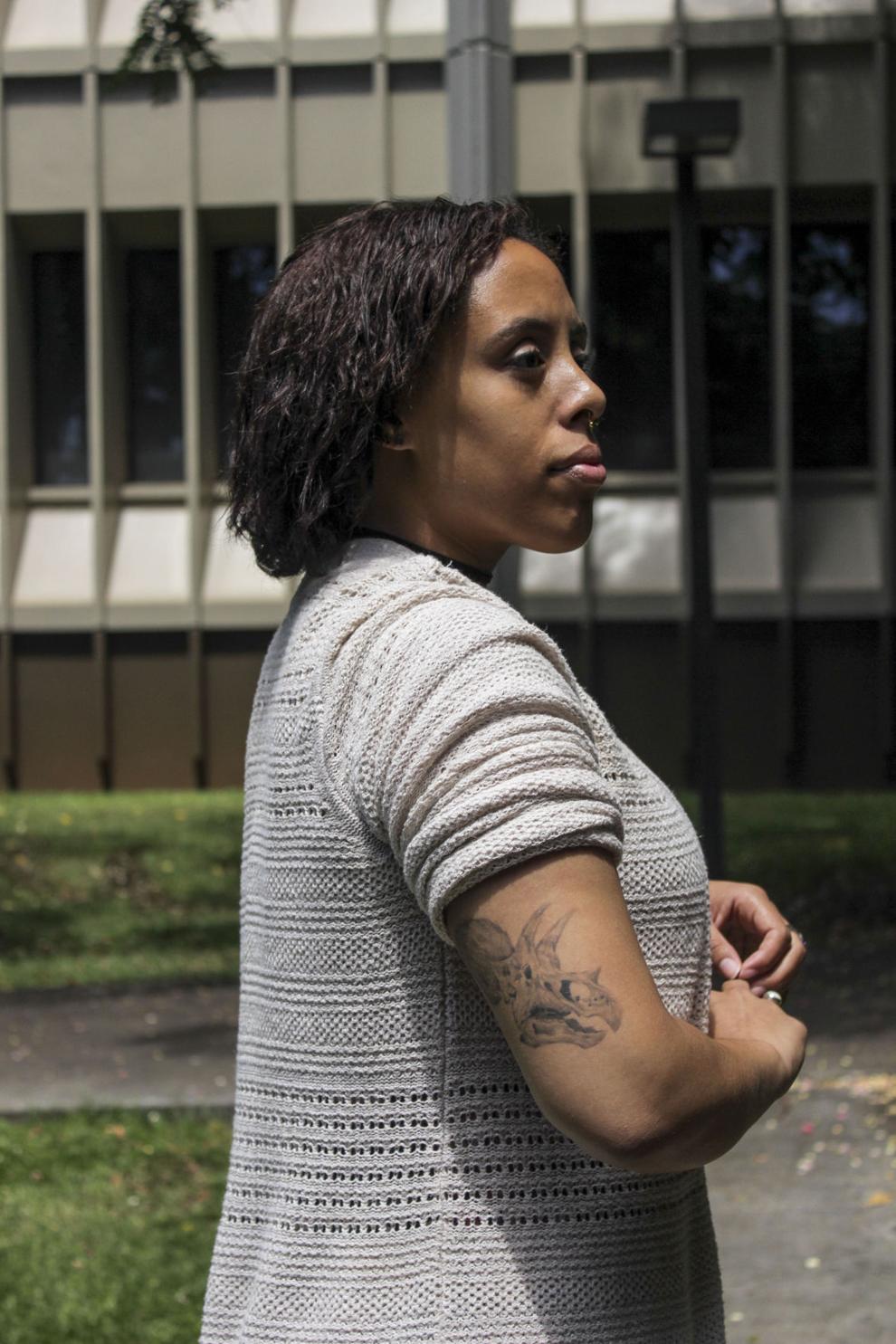 Keah Watkins, originally from Seattle, Washington, moved to Hawaiʻi two years ago to pursue a major in Classics. While working a shift at her waitressing job, Watkins met a tattoo artist from the annual Pacific Ink & Art Expo. When taking his order, Watkins mentioned that she was interested in getting a tattoo. The tattoo artist kindly offered to give her one after her shift, so when she clocked out, Watkins headed straight to the expo.
Inspired by an exhibit from her other job at the Bishop Museum and by her love for paleontology, she decided to get a Triceratops' skull. She chose a skull instead of a fully fleshed out head because she feared that our knowledge of what the Triceratops looked like may change with new scientific discoveries.
"I didn't want to get like a green scaly Triceratops because in ten years they might find out that they were pink with feathers," Watkins said.
Watkins plans to get more tattoos in the future. She thinks that her next tattoo will be the constellation Perseus because of her fascination with greek myth and astronomy. It also happens to be another exhibit at the Bishop Museum. Watkins fears that she may be too influenced by the exhibits at her work, however, they seem to make interesting and unique tattoo ideas. 
Tony Uribe, Senior, Spanish Major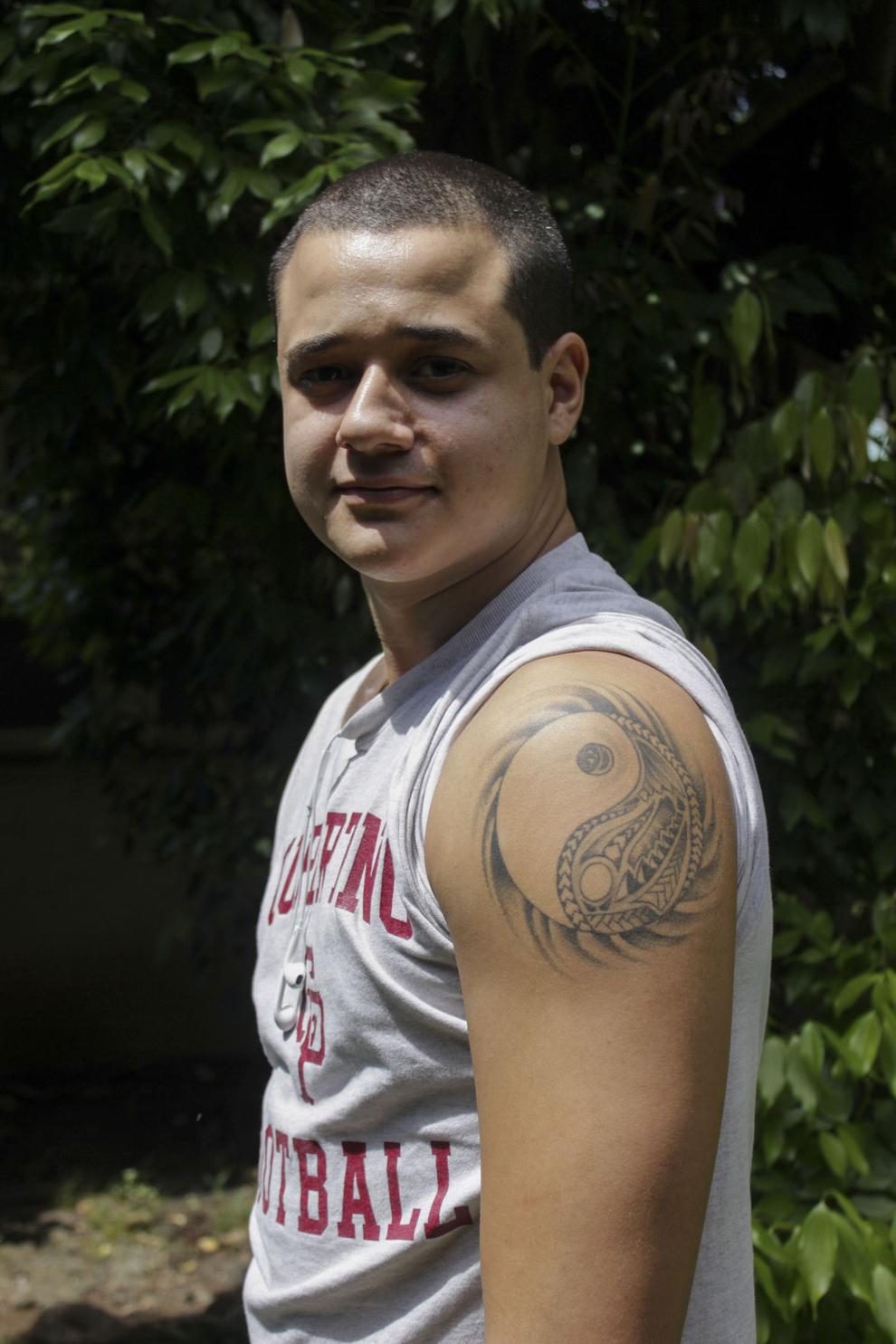 During one of his tutoring sessions, Jose "Tony" Uribe noticed that one of his students was very talented at drawing tribal art. He asked her if she could draw him a tribal piece with a yin-yang in it. Uribe wanted the yin-yang incorporated into the piece because at the time he had become intrigued with the symbol's representation of  "the balance of life and the balance of nature." His student happily obliged and drew him a design.
"After looking at the piece, I was like, 'wow, I could really get this as a tattoo,'" Uribe said.
That winter break, Uribe went back home to Ohio. His 18th birthday was coming up and his mother asked him how he wanted to celebrate. He told her that he wanted a tattoo and knew exactly what he wanted. Fortunately, his mother knew someone who could do it for free. The tattoo artist did a fantastic job at adapting the design into a permanent piece of artwork on Uribe's body. Three years later, he still loves his shoulder piece.
"The ying-yang has more significance, but I think the tribal element is a great twist," Uribe said.