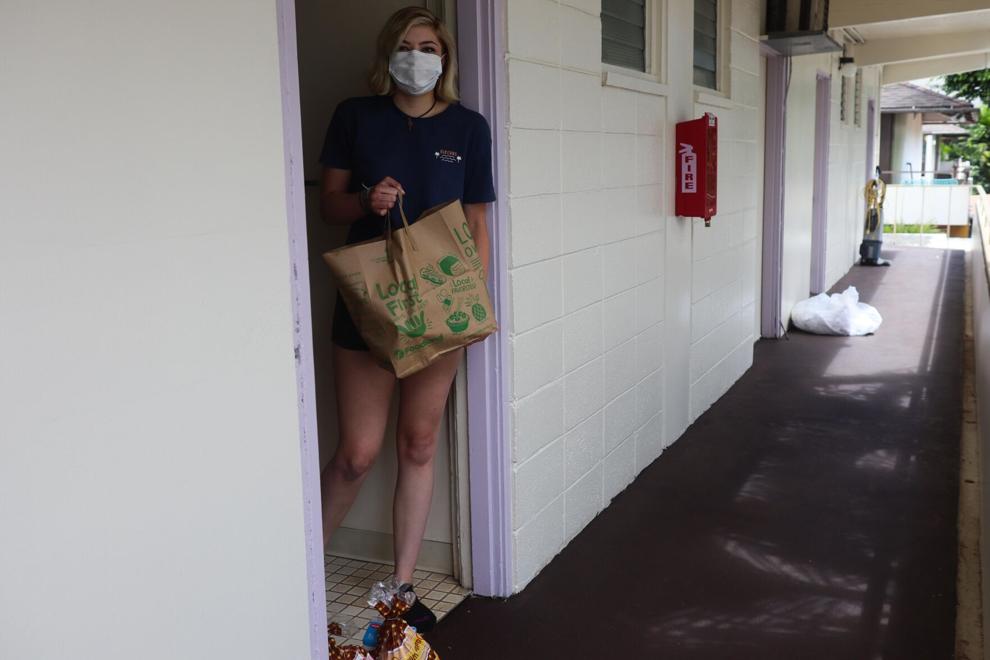 Sydney Cook, a sophomore in marine biology at UHM from Colorado, planned on returning to Hawai'i closer to the start of the school year and going through the modified quarantine program. However, her situation drastically changed when her housing notified her that to move in, she must do the full 14-day quarantine.
With the unexpected changes she had to adjust to upon her return to the islands, she faced difficulties planning around the mandated quarantine. Quarantining itself was expensive and she was looking for ways to minimize her budget. That's when she heard of "Bless UH Manoa," a free grocery delivery service led by a group of UHM students.
The pandemic has opened doors for groups of people to serve their community and Bless UH Manoa is one of the many groups to do so. Their service assigns volunteers to purchase groceries on behalf of the quarantined students and then deliver it to their doorstep without any delivery charge. After delivery, students pay the cost of their groceries to the designated volunteer.
This idea of free grocery deliveries was inspired by Joshua Hu, a UHM senior majoring in math and economics, after he saw a Facebook post of a student who was struggling with quarantine. At first, he started helping students on his own, however, the extension of the quarantine rule made him expand his services.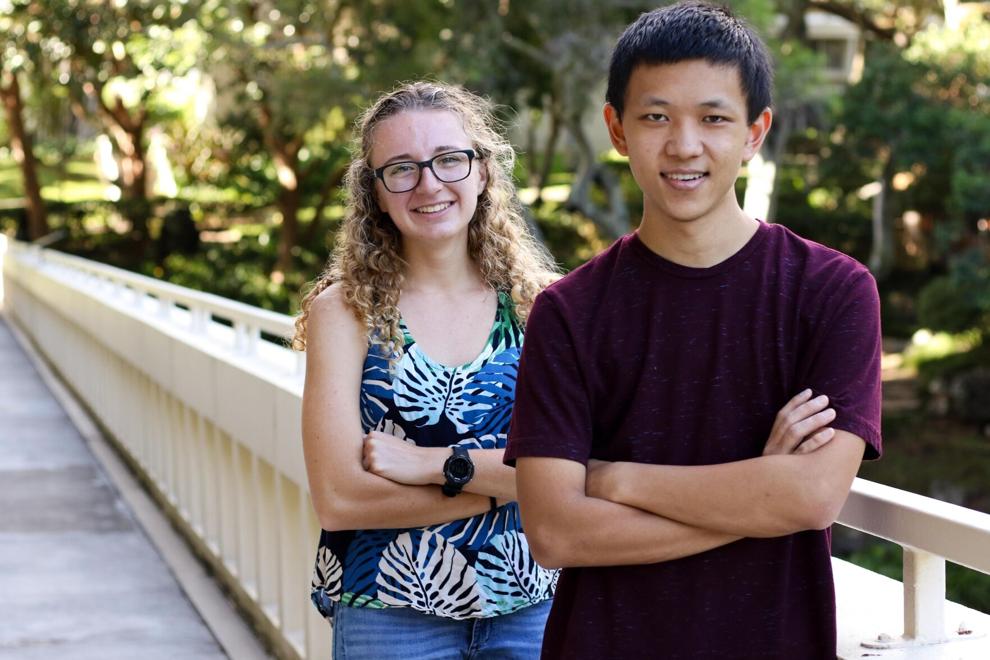 "There was a Facebook post in mid-July where someone just kind of expressed it was difficult to be able to get groceries while quarantining," Hu said. " If the quarantine mandate gets moved to September, there will be a lot of students getting a hard time. Just seeing that need was there."
Like Cook, Mikayla Hagen from Idaho, a senior majoring in music, faced uncertainty with her living situation after arriving to Hawai'i. Her biggest problem she faced with being quarantined was waiting to find where she was going to live. She knew that groceries would be something she would struggle with while quarantining but "Bless UH Manoa" took care of it.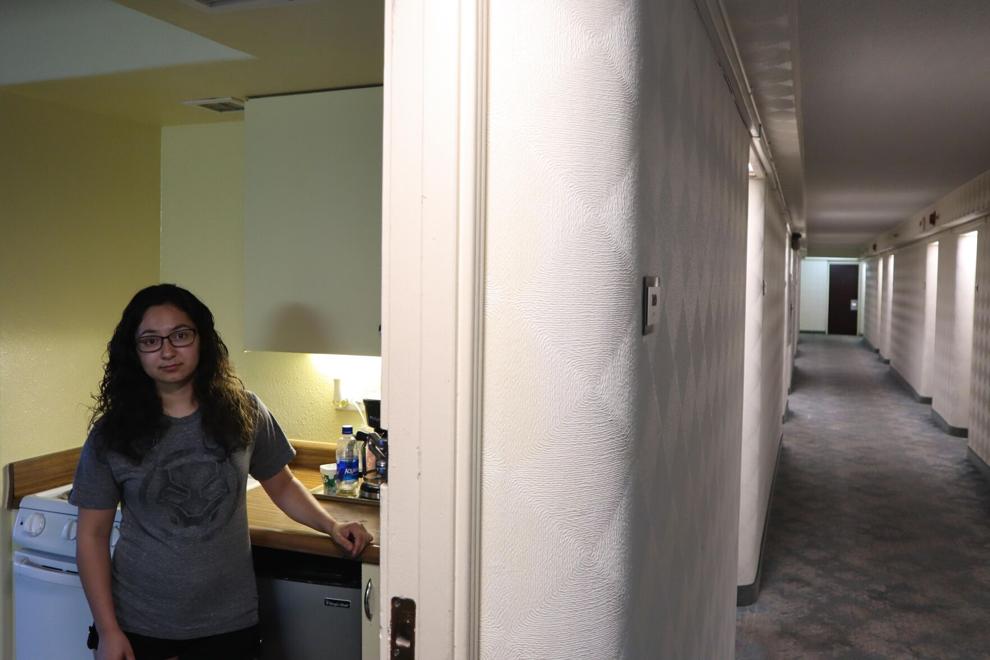 "Knowing that I had a way to get groceries took a lot of the stress off my shoulders and allowed me to devote more focus to other aspects of returning to school," Hagen said.
Their delivery requests began slowly when they first announced their program on July 29 through different social media posts. However, after being featured in articles on KITV4 and Hawaii News Now, the demand grew.
Kristina Theam, a UHM junior majoring in marine biology, decided to be a part of Bless UHM after seeing the impact of other grocery delivery programs. She started the volunteer sign-up alongside running their social media platforms.
"It all started with the recognition of the need of the students and then determining that this need could actually be met," Theam said. "This would be a great service to be able to provide to students especially in quarantine where we know there might be families coming together or students coming into groups."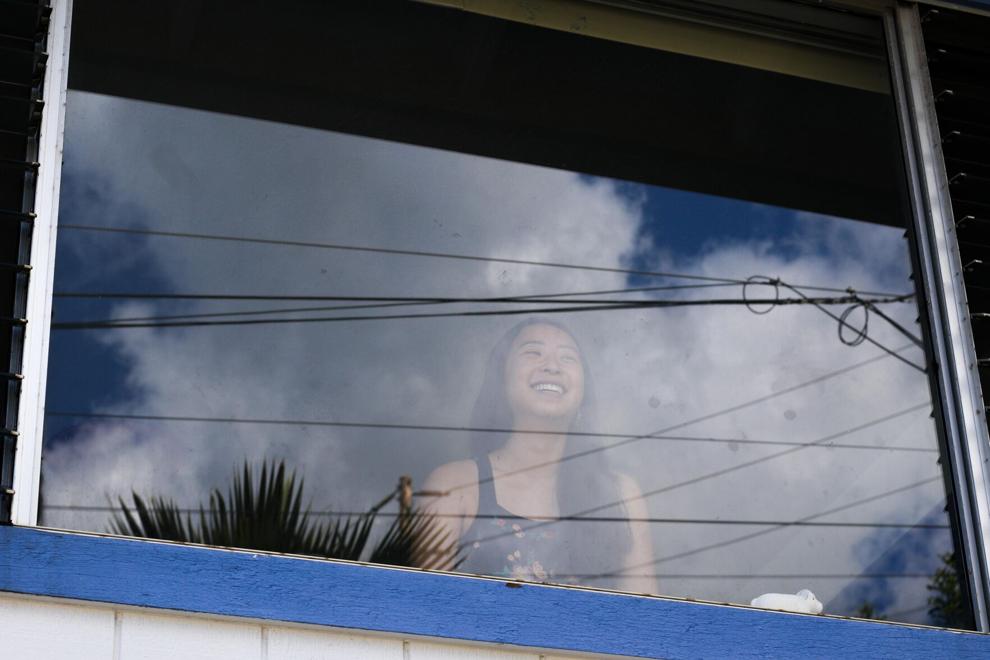 As of now, the majority of out-of-state students are undergoing quarantine in different hotels in Honolulu, but the team predicts that there will be an increase in requests when students start quarantining in the dorms.
"There's a lot of students quarantining in a whole bunch of hotels in Honolulu. Coming up we're going to be having a lot of deliveries that are to be going to the dorms," Lauren Block, who handles the logistics part of Bless UH Manoa, said.
Even though most of the student requests are coming from town, its volunteer base is all over the island in case there is a need for delivery on less central parts of the island.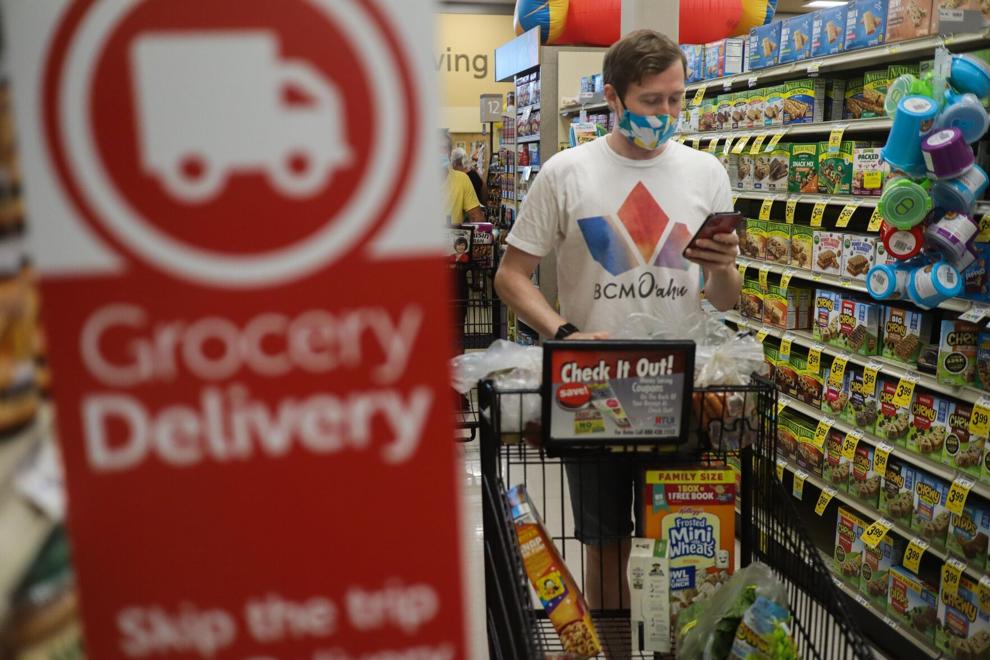 The only complication the volunteers face during the grocery run is not being able to find all the groceries requested which usually results in them going to multiple stores. But according to the volunteers, the experience is worth it as it comes with serving the community.
"With the current state of the island amid the COVID-19 pandemic, I know how scary and intimidating it can be to go out and be at risk especially with the rise in cases. I saw Bless UHM as a great opportunity to serve my community during these uncertain times," Isaiah Lopez, a volunteer at Bless UH Manoa and UHM senior in finance and international business, said.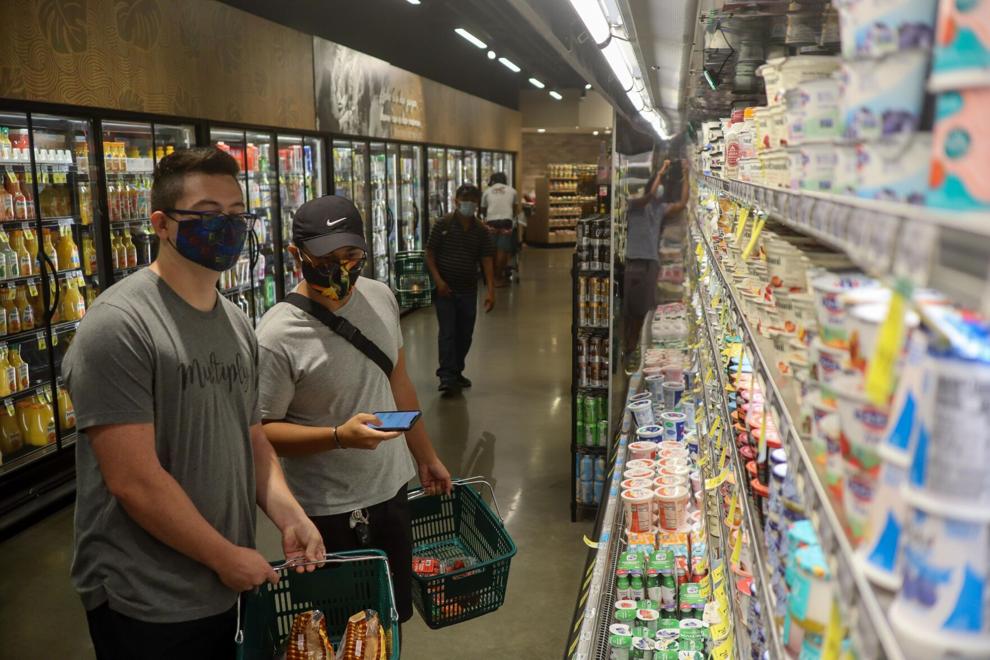 The volunteer base consists of UHM students, campus organizations, and local churches and ministries.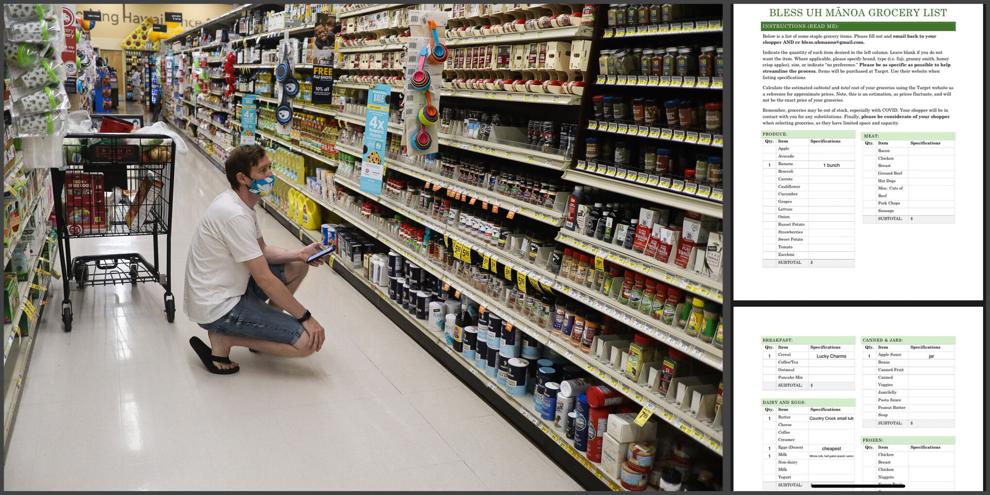 To date, the group has completed 70 deliveries with over 90 student signups, and they have over 60 volunteers. Alongside grocery delivery, the group has recently initiated financial aid to help the students who may need assistance in purchasing their food.
Connecting Students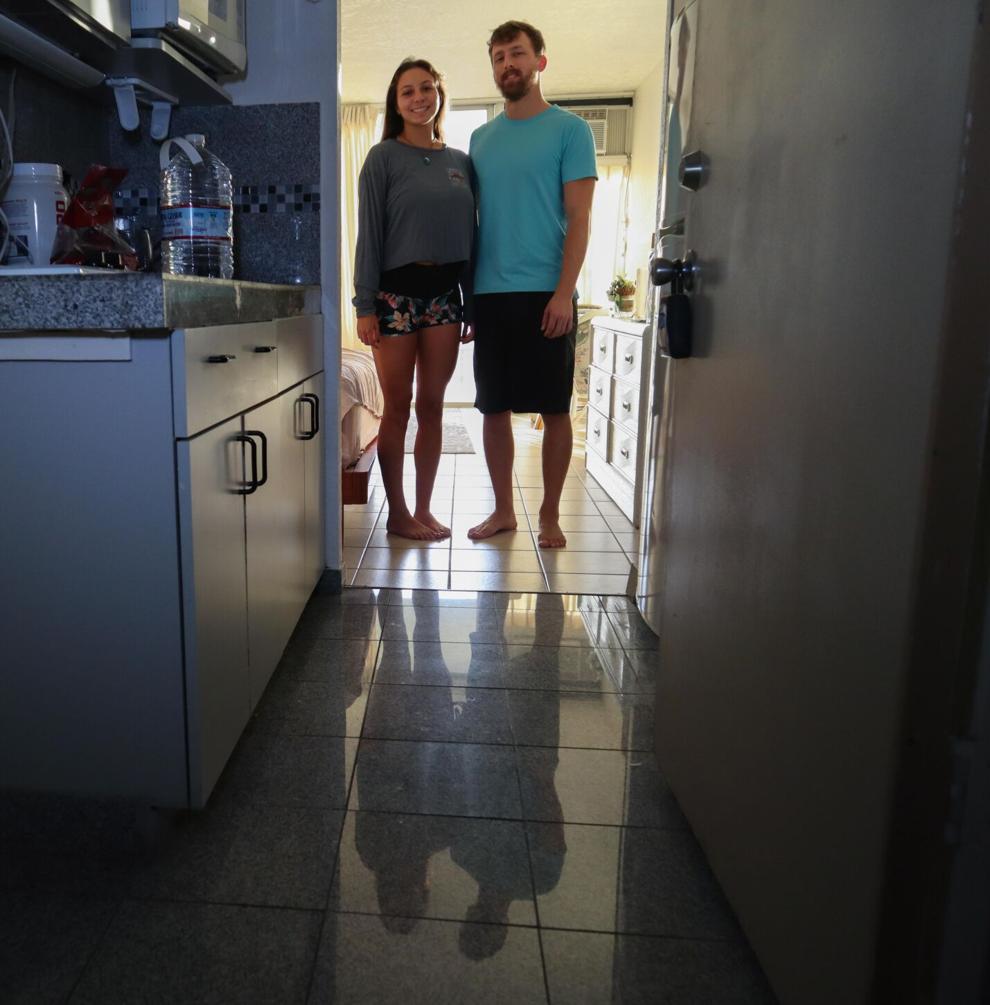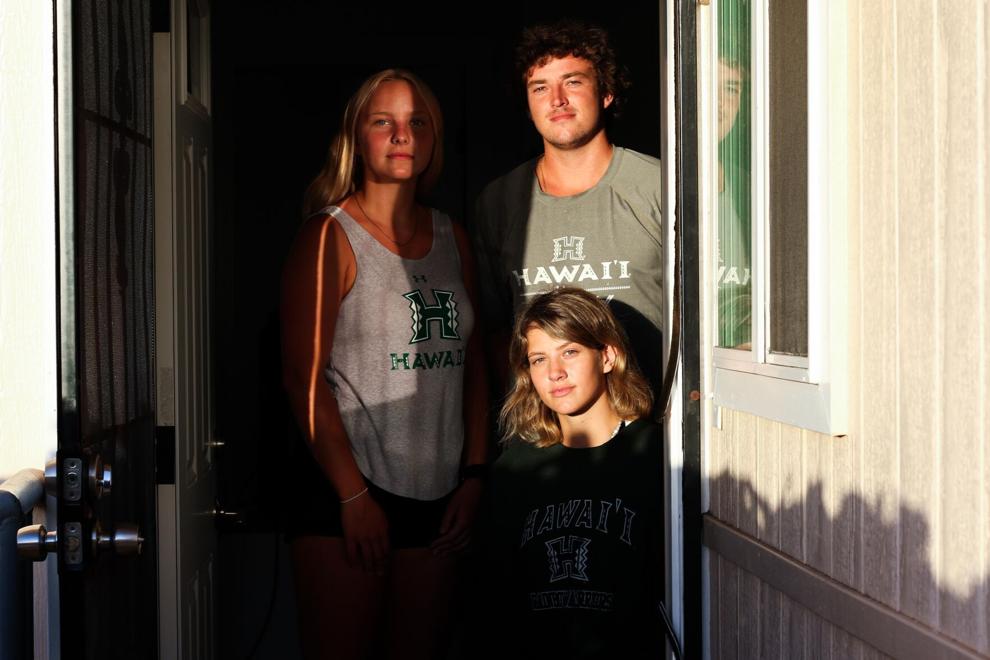 Hu and his team emphasized the relationship the students are establishing through the deliveries. Especially for incoming freshmen, the upcoming semester will be much more socially isolated due to social distancing protocols.
"The service is just a great service point to see the beginnings of friendships especially if it's a student delivering it to the students," Theam said. "Friendship and mentorship can come out of that."
Their delivery operations are based on where the student is residing. That way, they also help students connect with neighboring UHM students.
"This freshman who is studying so and so is living four doors down from this freshman who is also studying the same thing. They don't know that they are living next to each other because they are quarantined," Hu said.
There are other stores that provide delivery services, but according to the Bless UH Manoa team, the student to student interactions prove advantageous.
Bless UHM will continue its operations until September 5.
For those who want to sign up as a volunteer, visit here 
To sign up for grocery delivery services, visit here.