Jonathan Osorio's statement on Fourth of July: 

"Hawaiians should observe the 4th of July as the day in 1894 when the Haole who conspired with the US to remove our Queen declared themselves to be the government of Hawaii. Their republic replaced the constitutional monarchy of the Kingdom with a government that was restricted to Europeans and Americans and any Native willing to declare their disloyalty to their Queen and Country. Asians and other people of color were not invited. The Republic was never conceived as a real nation. Just a prop to convince the Americans that Hawai'i was white enough for the US to annex."

 
The Upside Down Flag 
For individuals like Jonathan Osorio, dean of Hawaiʻinuiākea School of Hawaiian Knowledge at the University of Hawaiʻi at Mānoa, the Fourth of July means hanging the Hawaiian flag upside down at his homestead. He will be commemorating the loss of his ancestors' freedom to America. 
While the usual trend for Americans is celebrating through fireworks, Osorio and his family gather to cherish the story of his own people. 
"Every year our family gets together and we tell the story again and again about how we as a family are Hawaiian nationals. We are members of the Hawaiian nation," Osorio said. 
Feeling connected to his Native identity, he finds a distinctive gap between Hawaiian and American perceptions of independence.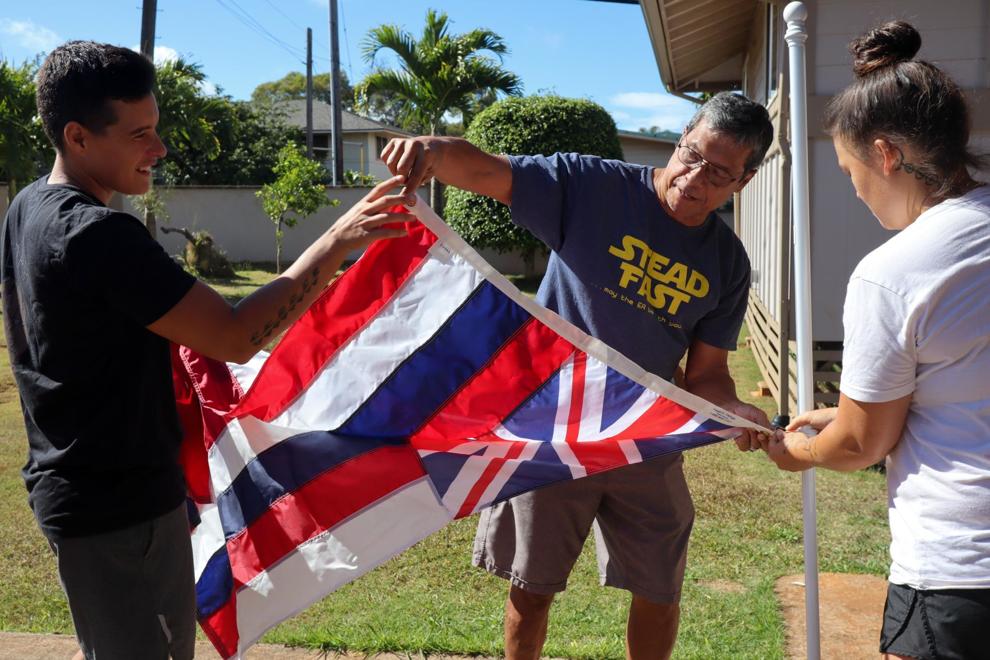 Over 120 years after the overthrow, the viewpoint of Hawaii's independence varies from person to person. To Osorio, Hawaiʻi's independence is to gain the ability to live in the community with fundamental values focused on relationships. His daughter, Jamaica Osorio, calls it 'Pilina,' which means relational values. It signifies the way people are connected to one another and live for each other. 
In the Hawaiian Nation, there is no positive term for separation from one another.
"Americans use the word 'independence' to mean that I am independent from other people. We don't see independence that way. We think of that as isolation. We think of that as disconnection," Osorio said. "When we use the word independence we mean simply the ability of a person to think of themselves but to be acting as a part of an 'ohana."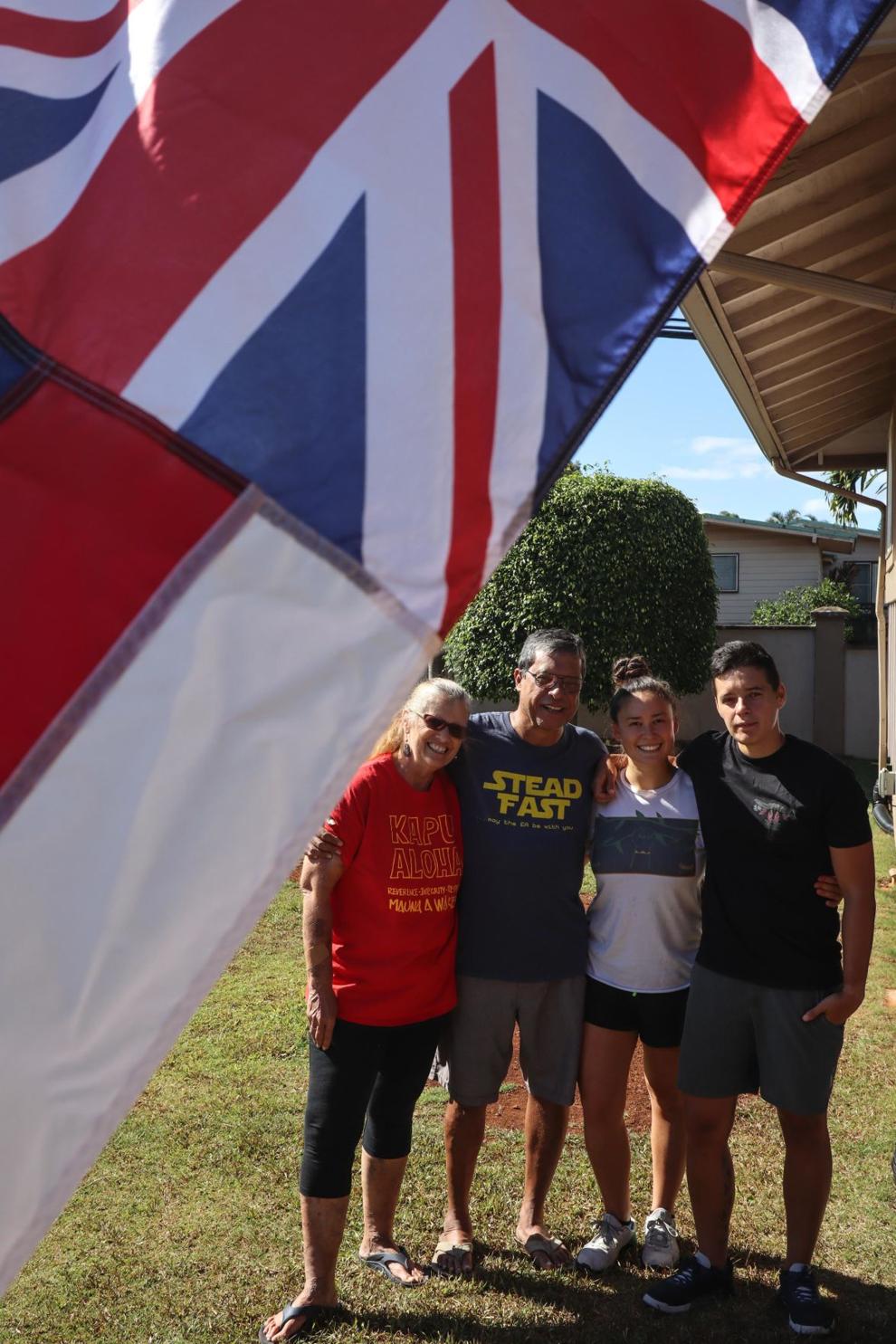 Being an independent nation is to build its own set of laws that supports people to live in a better society, a society that cares and provides. According to Osorio, a better society looks after the human elements that change society. A better society doesn't cause a person to be homeless, starve to death, or to live without health care. 
In an article for Civil Beat, Osorio wrote that there are two words in the Hawaiian dictionary related to independence: Kū'oko'a and Ea.
Kū'oko'a, meaning "to stand apart," is a kind of intellectual as well as political independence. "Kū'oko'a is an easier term for Americans to understand because it connects so easily to the image of the Minuteman, the yeoman farmer, the frontiersman," Osorio said.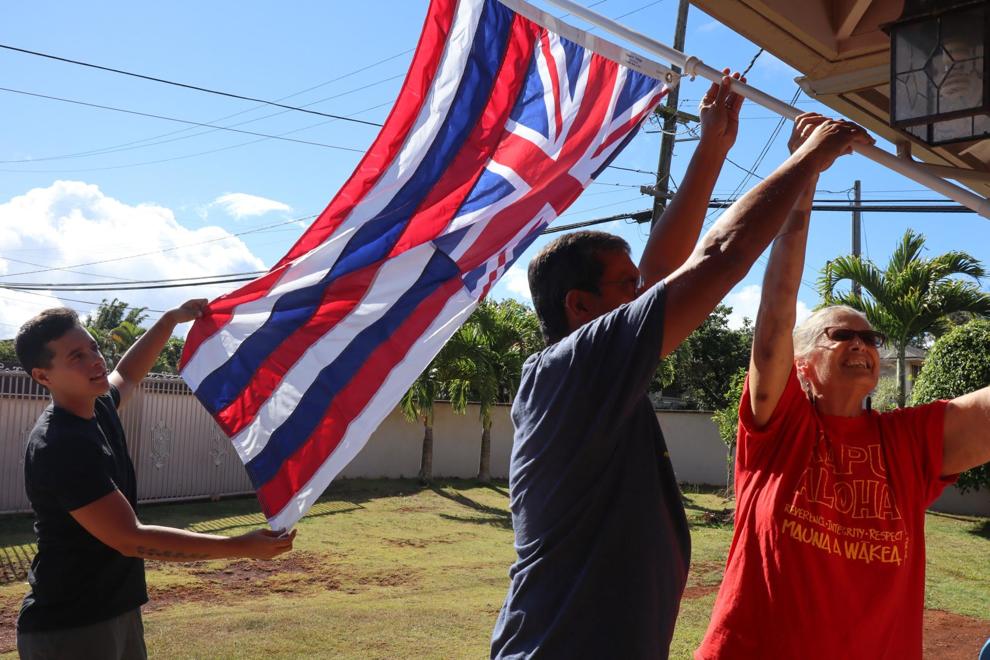 To Osorio, the word Ea signifies political sovereignty. The word's famous representation comes from Kamehameha III's famous speech in 1843 — Ua Mau ke Ea o ka 'Aina i ka Pono. It follows the restoration of the kingdom's flag and Kamehameha III's authority after the kingdom was occupied by the British captain George Paulet. 
"It comes to me in political sovereignty. We never had a word like that before. We never had to basically define the Hawaiian islands, the Hawaiian archipelago as something that was sovereign and distinct from other countries," he said. 
His hopes for sovereignty include the day when the Natives would have a government that would represent their own people and manifest their wishes and cultural understanding of the world. In protests like those on Mauna Kea which impacted the landscape of Hawaiian independence, people not only took part to stand up for the culture, cultural practices and beliefs but also to show a continued commitment to sovereignty.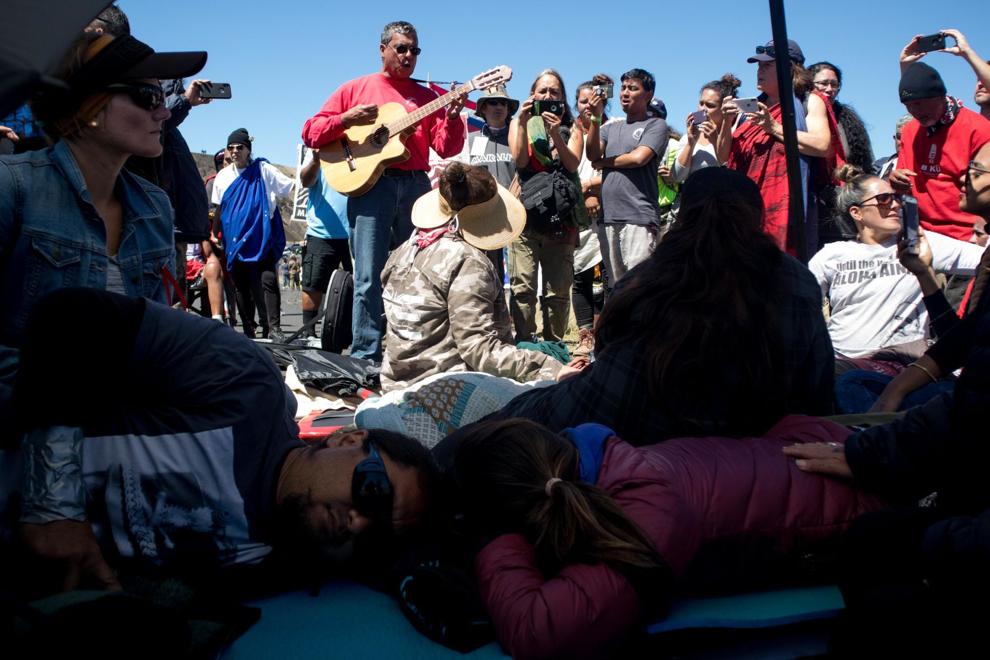 However, he is concerned about what some people might have taken away from those protests. 
"It is also true that many people who came up to the mountain came to the conclusion that we are already sovereign while we do not have that independent government recognized by other countries," he adds.  
Osorio reflects on the time when Haunani-Kay Trask shouted, "We are not American! We will die as Hawaiians, we will never be American!" on the rotunda at 'Iolani Palace on January 17, 1993. Over the next 27 years, Native Hawaiians have come to embrace that as something that is true about themselves — "we are not Americans." 
"We have made that leap from thinking ourselves as second class Americans to thinking ourselves as Hawaiians and Hawaiians only," he said.  
With the ongoing protests and efforts from the community, Osorio is hopeful about achieving political sovereignty, which he has been pursuing for the past 18 years. He thinks that events like the Mauna Kea protests are not only about the people who went up the mountain but also about the collapse of America. 
"America may not completely collapse and go away. But you are seeing the Americans questioning themselves about their own values," he said. "Very sudden realization that their fortunes as white Americans were built on continuous exploitation of the people of color." 
Regardless of what happens to the United States over the next few years, Osorio thinks it requires their own determination to be free.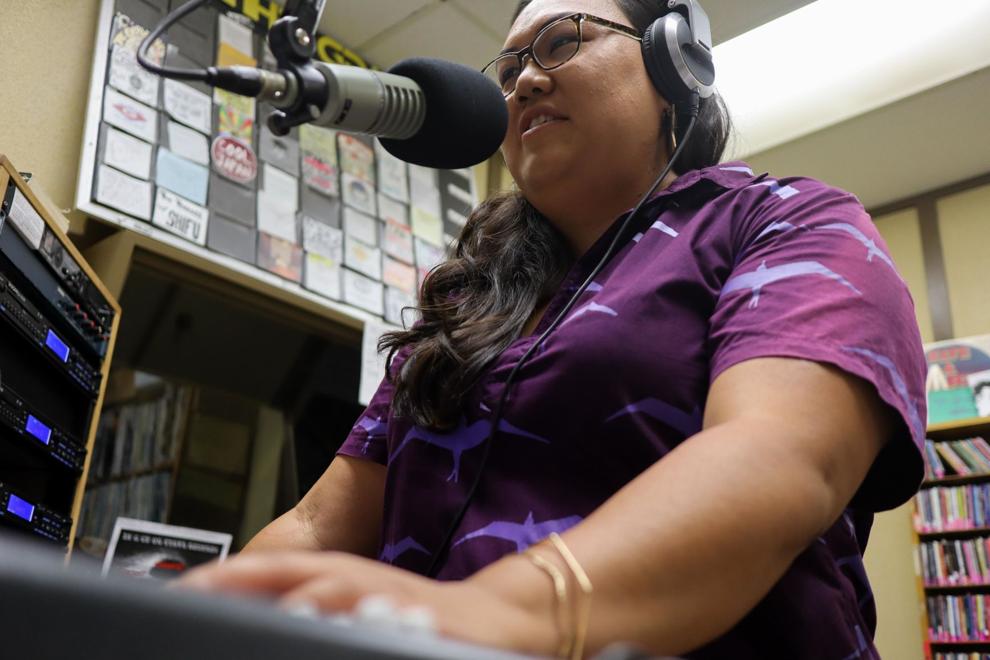 The Official State Language 
Every Thursday at 4 p.m, Paige Okamura makes her way through the vinyl racks to the main studio of UHM's KTUH Radio Station. Her show, Kai Leo Nui ("Loud Voice of the Sea"), is bilingual and focuses on playing traditional and contemporary Hawaiian music. 
Although Okamura grew up knowing she is Hawaiian, she was not connected with 'ōlelo Hawai'i in her household  – she learned it in high school.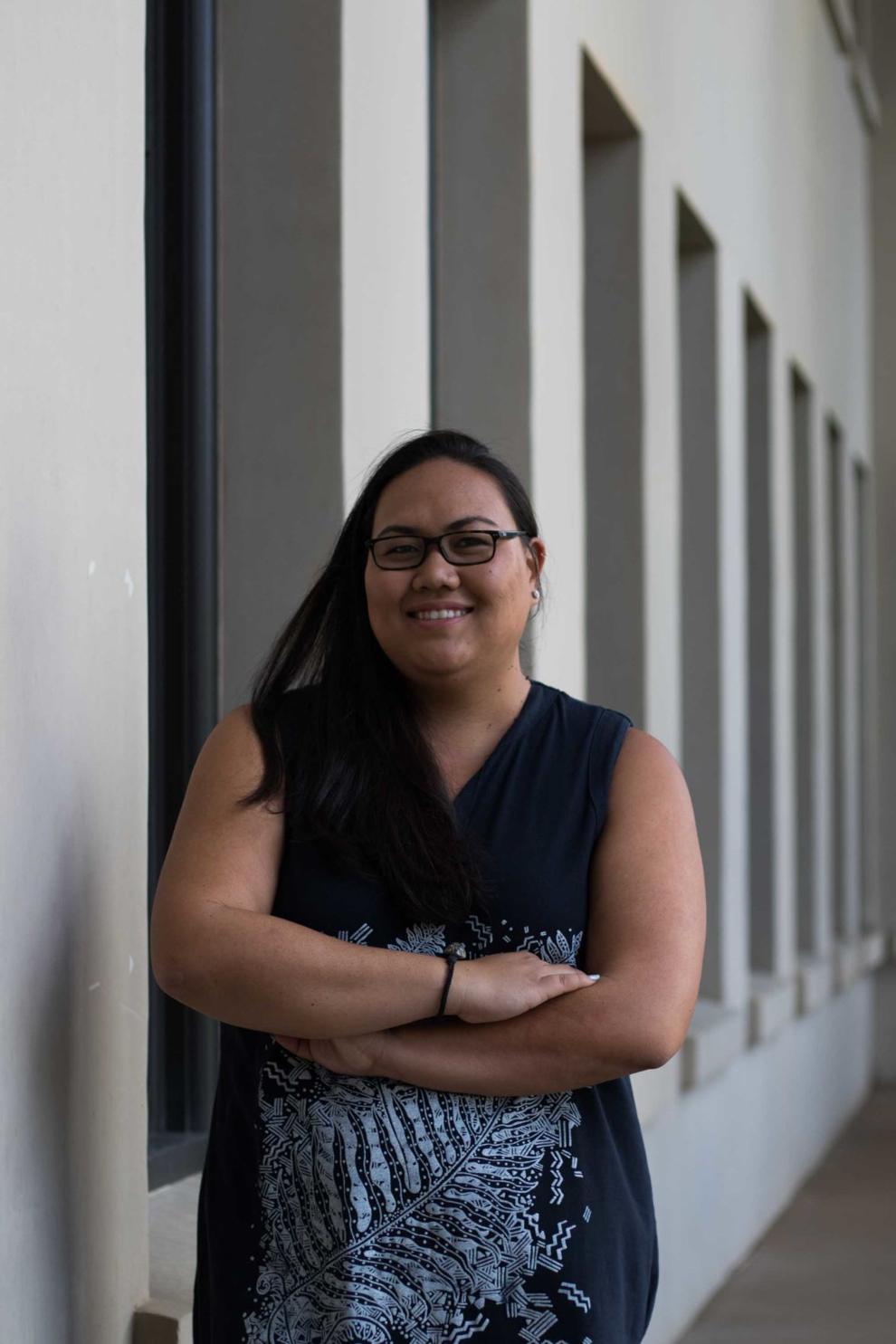 "I thought I would take Japanese (in high school) because that is the heavy tourism demographic, economic driver," Okamura said. 
However, her decision to undertake Hawaiian language classes was due to her unsuccessful attempt at Japanese. Prior to taking Hawaiian language classes, she did not think speaking Hawaiian was a possibility or an option. 
Gaining fluency in 'ōlelo Hawai'i was a turning point for Okamura. It opened her mind to material that she never knew existed.
"Suddenly I could read the history of my people that was never taught to us in a classroom. Suddenly you know that you did not know," she said.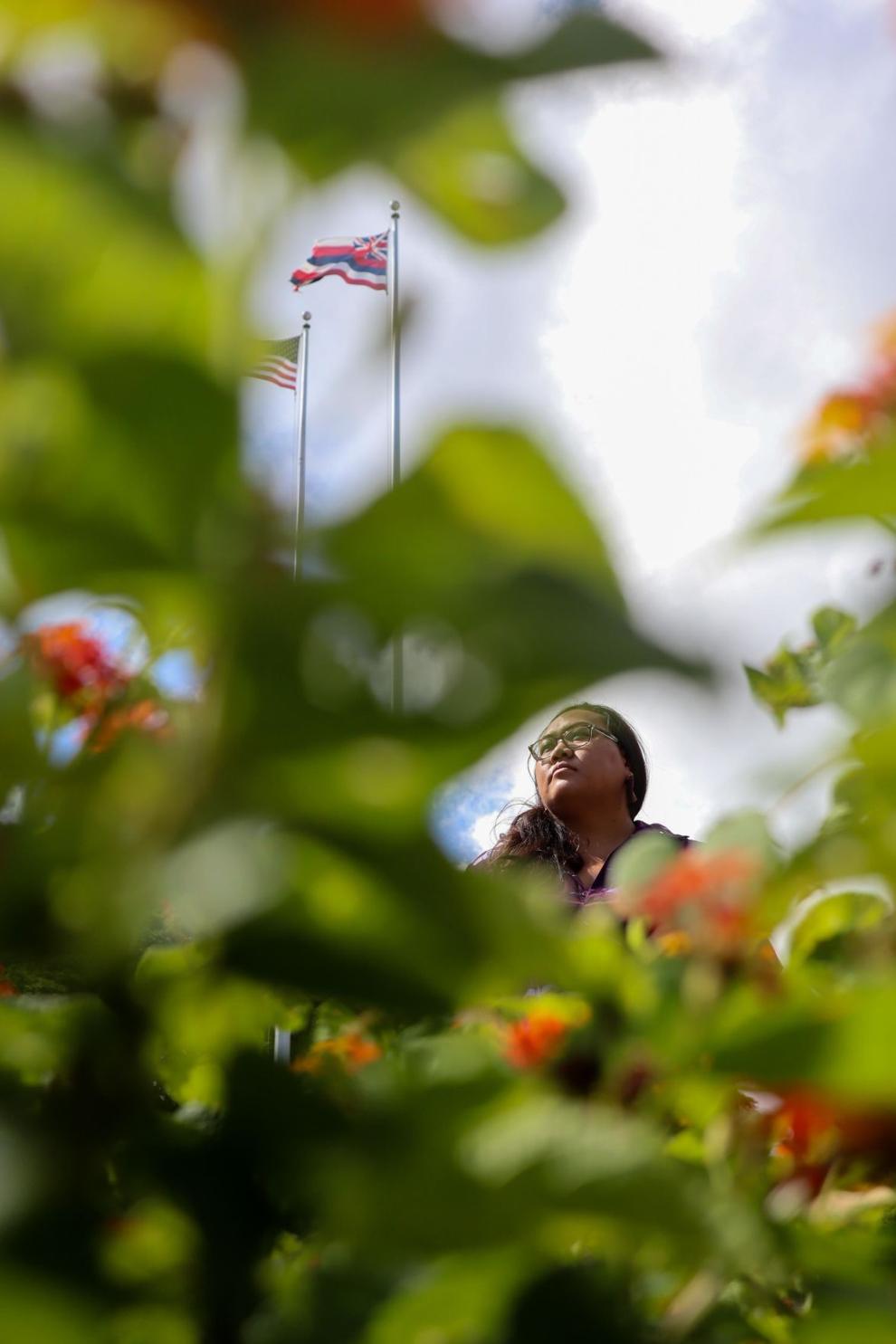 Now, Okamura is at a point where she firmly believes that language is the core of her cultural and national identity. She thinks that the language will lead Hawaiʻi to its independence. 
"The moment you have the language skill and acquisition suddenly you are able to reclaim all the pieces of your identity and your history that was lost when we lost the language," she said 
Okamura reflects on the time after the overthrow when the Hawaiian language was still prevalent in the Legislature. The picture was the opposite of now. If someone had to speak English, they had to bring their own translator. 
"The fact today that we have to fight for that is hypocritical to our history. The truth of our history has been erased by colonizing force simply because we don't have the means to access history anymore." 
Okamura said that Hawaiian has always been the state language and that at some point  English was added on. She reinforced that the language is at the core of sovereignty and independence and it is the language that strengthens any society through its uniqueness and specialty.
To her, independence does not always mean the big things, but the small cultural practices that are intrinsically Hawaiian. 
"My favorite thing to do is to go and gather salt with my family. That is so Hawaiian," Okamura said. "In those little acts that remind us that our ancestors didn't need anything from anyone else. They were so self-sufficient."
To Okamura, that is the real independence – Hawai'i getting back to a self-sufficient society. 
Today, Okamura is hopeful about the Hawaiian community. She believes Hawaiians are more educated now. They are much more vocal in larger numbers. Through her work, she intends to empower Hawaiians and guide them toward Hawaiian history. 
"The goal here is education. You can touch as many people as possible. As they learn the language they gain the same Hawaiian worldview that we have," Okamura explained. "That's the goal. Not only you want to empower the Hawaiian but making sure they can learn their own history."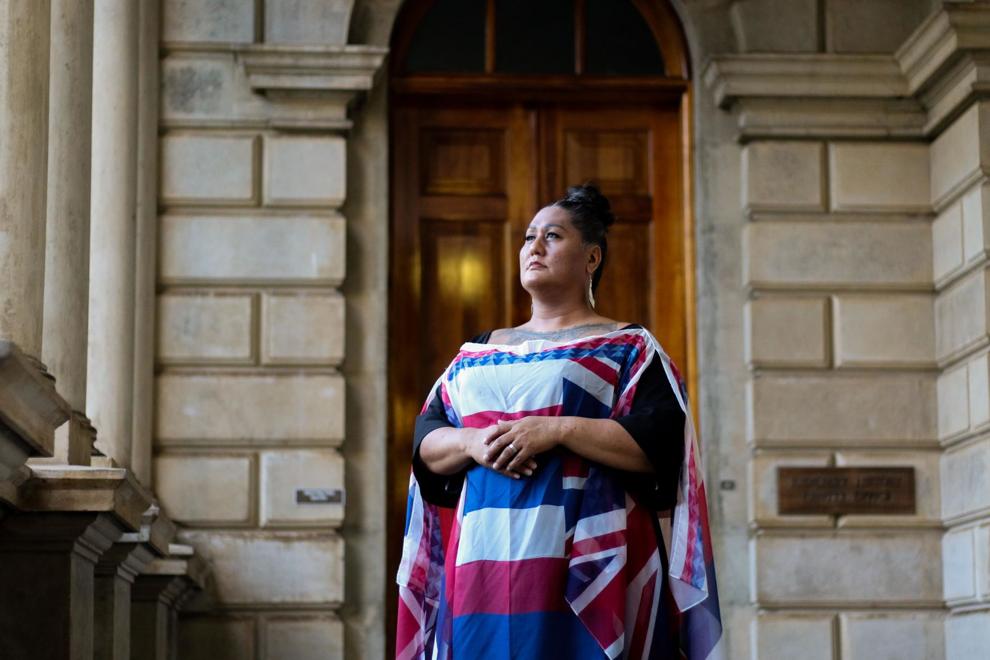 Spiritual Independence over Political 
Hinaleimoana Wong-Kalu, also known as Kumu Hina, works to motivate young Native Hawaiians to connect them with their culture and roots. Today, she is a well-known face in the islands and is often seen at revolutionary events.
"We have La kūʻokoʻa (Independence Day) and La Ho'iho'i Ea (Restoration Day) as two of our two important holidays in addition to Ali'i birthdays and other significant events," Wong-Kalu said. 
Wong-Kalu stated that celebrating the Fourth of July for Native Hawaiians is a two-fold insult. The first being that the Fourth of July honors the United States which illegally took over the Hawaiian Kingdom, and the second being that July 4, 1984 marked the official creation of the Republic of Hawai'i.
To most Native Hawaiians, Hawai'i is the mainland and North America is "the continent," "turtle island," etc. 
"But in fact if every Hawaiian actually focused and made Hawai'i the mainland, it would start to shift people's frame of reference so that way the larger more tacit kinds of elements of our struggle would really start to come forward," Wong-Kalu said.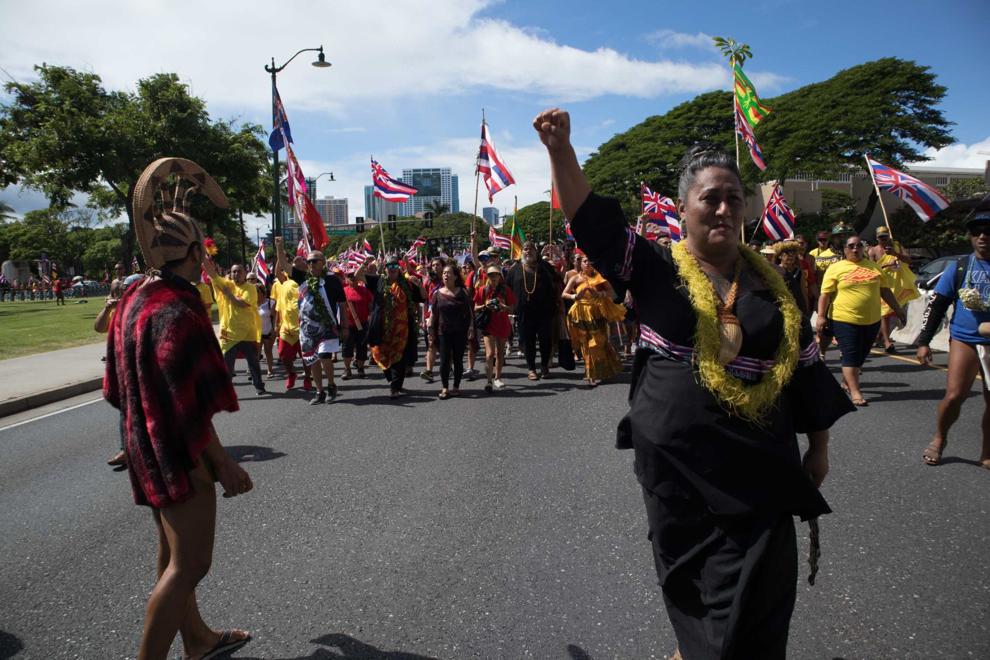 Although she carries a U.S passport, she refuses to acknowledge North America as the mainland. 
"Never ever will I ever acknowledge it (North America) as the mainland. That's America. That's the U.S," Wong-Kalu says. 
Although many Native Hawaiians seek full liberation from colonization, she perceives that some remain colonized by American values in the way they think and feel. 
Each year she further solidifies her role in the Native Hawaiian community. She finds it imperative to realign and recalibrate people's minds and hearts through basic Hawaiian fundamentals which later become stepping stones and building blocks to decolonizing the mind. It then leads to decolonizing the heart, which ultimately leads to guided and informed choices made by Hawaiians.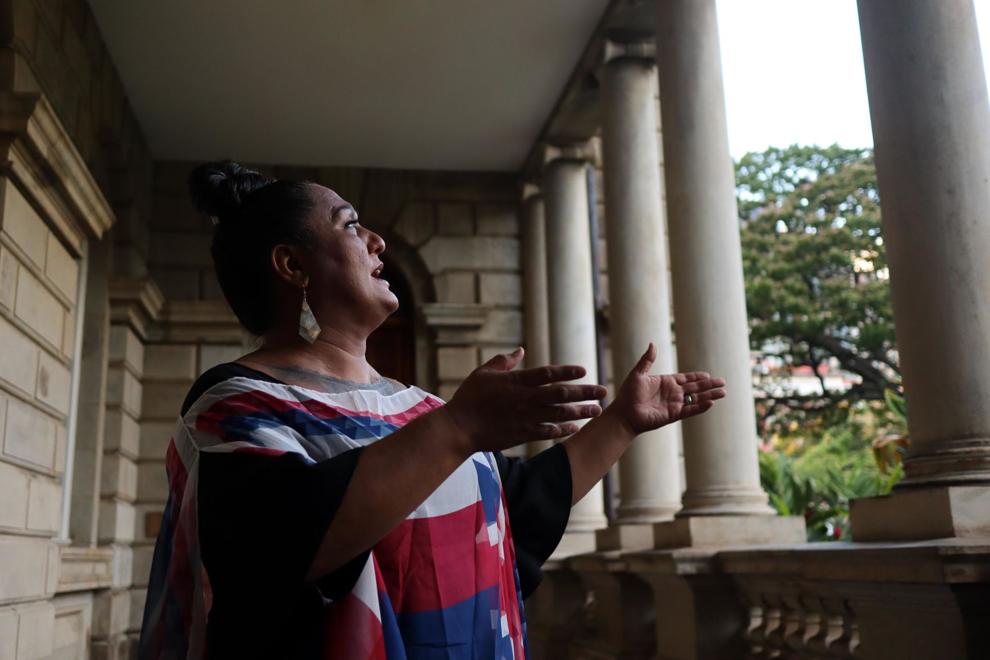 "Informed choices that we make can lead to different potential for our future" Wong-Kalu said. "Now when I think about the future, I think about the fact that there is such a great diversity in what can happen and there's a lot of nuances to the discussions that have taken place and that need to take place."
In a time where one of the largest movements in history for Black lives and people of color has come to the forefront of public attention, so has the history of colonization and suppressed voices of Native Hawaiians and other indigenous peoples. 
Although the Fourth of July has remained a painful reminder of the illegal overthrow of the Hawaiian Kingdom, leaders like Osorio and Wong-Kalu use the American holiday to retell the narrative of Native Hawaiian history in the context omitted from textbooks.
People like Okamura are using their media platforms to progress ōlelo Hawaiʻi, a language that at some point in time was banished from being spoken by Native Hawaiians in their own land.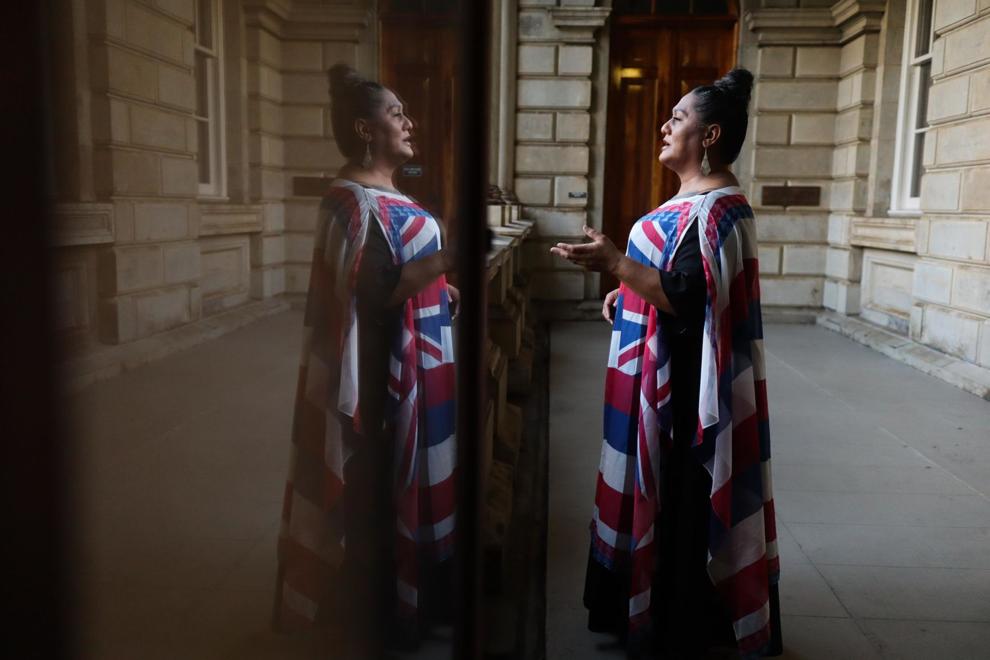 While Wong-Kalu, Osorio and Okamoro recognize the work that must continue to move Hawaiʻi towards liberation, Wong-Kalu gave a call to action for Native Hawaiians seeking the same future: 
"In the best case scenario where Hawaiians one day achieve their independence, if people are mentally and spiritually colonized then will political independence serve to liberate our people?"
Editor in Chief, Esther Kim, has contributed to this article.